Ahman Galadima: Man Of Integrity, Honesty.
Date: 2013-12-22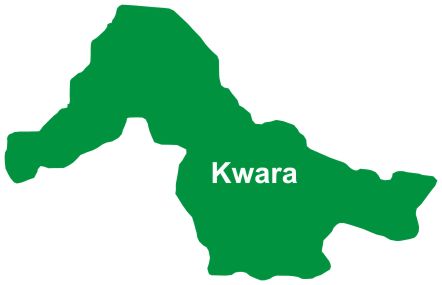 Ahman Patigi was born in 1914 and named Ahman Saba to Hadiza and Mohammed Ndeji at Patigi area council of Kwara State.
Ahman attended Patigi Elementary School between 1923 and 1926, before he proceeded to the Ilorin Middle School, from 1927 to 1931. In 1944, he attended a three-month office procedure course at the Ilorin Provincial Secretariat and in 1954 he left for London where he did some programmes and courses in local government.
During his career, he was the chief scribe of the Patigi Native Authority from 1932 to 1953, as well as a councilor and development secretary with the Lafiagi/Patigi Native Authority from 1953 to 1956. Ahman was also appointed Galadiman Patigi in 1954 and Native Authority Councilor in charge of the police, forestry, prisons and the local governments in 1956.
A year later, Ahman became member of Northern House of Assembly, and re-elected twice. In the same year when he was re-elected Galadiman Patigi and was appointed one of the first parliamentary and minister of health in 1957.
In 1960, he was appointed general secretary of the Northern People's Congress (NPC) and also re-elected again as parliamentarian for Patigi/Lafiagi and also re-appointed minister of health. He was also northern regional president of the Red Cross from 1960 to 1964.
Patigi identified with education, philosophy, nationalism and was noted as an able and reliable politician by his colleagues and friends, both in the country and abroad.
In later years, he served as chairman of Kwara State Local Government Service Board between 1971 and 1972, as well as chairman of the Kwara State Council for Art and Culture, where he was responsible for grooming and educating the young for better future.
Around 1976, he became chairman of the board of directors of the Kwara State Printing and Publishing Corporation (publishers of the Nigerian Herald).
When he resumed as the chairman of the board and answering reporters' question after being conducted round all the section of the company, late Patigi said; "Any newspaper which is one-sided and fails to meet the demand of the public in making suggestions and airing its opinions would become unpopular and, eventually, lose the purpose for which it was set up."
Patigi stressed the roles of the press in national-building, adding that it should be constructive in its criticism of government's activities, and posited that the government, on its part, should refrain from unnecessarily interfering with the polices of the press.
As a man of integrity and honesty, he won some medals during his life time, among which were; the King Coronation Medal (1937), Red Cross (1963), Commander of the Cameroons (1937), Order Of British Empire (O.B.E,1963), Commander of Senegal, Guinea and Libya (respectively, in 1964), as well as the merit award of the Officer of the Federal Republic (O.F.R).
Patigi's direct involvement with the organisation of the Patigi Regatta and his eminent contribution to the state's progress are well remembered to this day.
Beetween 1935 and 1953, he used his position and influence to involve the colonial administration in promoting sports and unity in Northern Nigeria.
Patigi died on July 17, 1977, in London.