Kwara Central: I'm In The Race To Put Human Face To Legislative Agenda – Saliu Mustapha
Date: 2022-11-24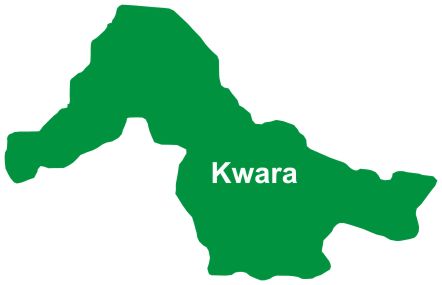 Mallam Saliu Mustapha, senatorial candidate of the All Progressives Congress (APC) in Kwara Central, has said he is in the race to put human face to legislative agenda.
In an interview with Daily Trust, Salihu said he is confident the outgoing Senator in the Senatorial district, Dr. Ibrahim Oloriegbe, would vote for him and other APC candidates in the 2023 election.
He spoke against the backdrop of a recent comment attributed to Oloriegbe vowing to only work for the APC Presidential candidate Asiwaju Bola Ahmed Tinubu.
Oloriegbe had accused Governor Abdulrahman Abdulrasaq of influencing the outcome of primary in the senatorial district in favour of Mustapha who is also the Turakin of Ilorin.
The incumbent Senator recently said, "I will only be part of the national campaigns of the party to work for our presidential candidate, Asiwaju Bola Ahmed Tinubu."
But Mustapha in a chat with Daily Trust said he had secured the assurance of Senator Oloriegbe to vote for him and other APC candidates at the state level including the governorship election.
He stated that as a Muslim, Oloriegbe had accepted his loss at the primary in good faith, adding, the 2023 contest for APC is a done deal at all levels.
He said, "For your information, Senator Oloriegbe was the first person to send me a congratulatory message when I won the primary.
"So if you say he is not going to work for APC at the state level, before you get to the federal, there is always a state. Even if I am contesting at the federal level, there is always the state.
"The Presidential election would be cast in states. So when you say he is not going to work for APC at the state level, I am lost. They know it is APC all the way, from the Presidential down to the state House of Assembly election and we are talking.
"Definitely in politics, the most important thing is how to manage human expectations. If for some reasons, his expectation was that he would win the primary and he didn't win, he has taken it in good faith as a Muslim. He was the first person that sent me a congratulatory message wishing me well.
"And just last week we were together and he gave me his words again and assured me that he has no issue with my candidature and I told him that we will also expect same to other APC candidates and he said, 'In Sha Allah.' So I want to believe that we are all a family and we are still together and we are all going to work together."
Making reference to the campaign slogan, "Big ideas" adopted by his opponent in the opposition Peoples Democratic Party (PDP), Mallam Bolaji Abdullahi, Saliu Mustapha said while his opponent is contesting on big ideas, he already conceptualised his ideas and he is ready to deliver impactful legislation.
"So anybody talking about big ideas is behind because whatever impact we are trying to create is because we have had the ideas. So ideas are what brings about big impact. We have already gone through those big ideas before we came about this big impact.
"I must also give credit to the incumbent Senator. If you really go by the parameters of what is on ground, I think he has done better than his colleagues and probably even those before him.
"But I believe there is room for improvement. And in any dynamic society, we should always strive to do better than yesterday. This is what made me to really come out to say I want to add value. I believe I am going to put in more human face to whatever is existing."