OPINION: Pray for Modibo Kawu, Pity Bukola Saraki. By Kayode Zubair
Date: 2016-05-26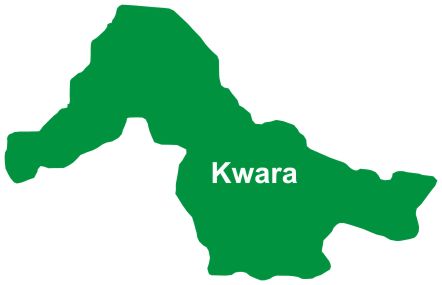 The appointment of the foremost journalist and indigene of Ilorin, Isiaq Modibo Kawu has been applauded by many including very senior members of the Saraki political family.
However, the half-informed combatants back home went berserk whipping sentiments and offering to commit suicide on a matter they knew next to nothing about.
They urged Ilorin and Kwara indigenes not to abandon Dr. Bukola Saraki because he has done too well. I can infer that the man is in trouble and it clear to his followers as well.
In the real of sense of it, I will rather sympathise with the man than empathise with him- a leader is a function of his followers or make up of the society he lives in.
I love to read those boys, it gives me an opportunity to read their inner minds since many a times they write out of anger. How would you explain the following:
1. For someone to describe the appointment of Isiaq Modibo Kawu as Director General of Nigeria Broadcasting Commission (NBC) as a way to the get at the Emirate and Kwara State. Is the Saraki camp bereft of quality thinkers? Is the appointee a warlord, or outcast that may ignite a civil war?
For God sake, the position is meant for a veteran journalist and the honorable minister of information and culture, Alhaji Lai Mohammed did well by helping us when he pushed an indigene of state forward. Many thanks to the President of the Federal Republic of Nigeria, Muhammadu Buhari for approving the nomination.
The other sidekick labored in vain whipping sentiments that refused to fly. When they rant on social media one is usually amused that what are these lots fed with. I can tell you with all sense of responsibility that we are comfortable in the Emirate ever (not now), very many years ago.
Any politician relying on regional, sectional or religious divisions (in 2016) to advance his selfish interest lives in the utopia world. We have gone past that, Kwarans have queued behind quality leadership and better service delivery. How long shall we continue to elevate men lacking in characters to places of responsibility? People whose certificates are unproven, including the one with jankara Ph.D.
2. They complained about the nomination and appointment of the honorable minister of information and culture as one facilitated by Saraki. The dumb amongst you know that your leader would have preferred another lackey of his, if he had the opportunity. I give it to him again that he did well on the floor of the senate to see his brother through on that day.
The honourable minister in his usual character was again mocking the opposition, when he welcomed them into opposition. Saraki did well.
However, he couldn't have denied his nomination because that will amount to an affront to the President and not Amaechi's nomination as rough as it was scaled through, no nomination was stalled.
If you talked about lobby ahead of the day, I will open you up. This is one area where one of our senators in the state showed to me his naivety and emptiness. When a meeting was facilitated between ABS and LM, he quickly called some guys at home that Lai Mohammed is here now. He has come to beg leader. I put it to you that every nominee was requested to meet with the 3 senators from his home state. The content of that meeting, what ABS requested from LM as part of the truce, I will keep it for another date. While the drama lasted it was only Senator Shaaba Lafiagi that displayed a level of independence and maturity.
3. They would have preferred that a party man be given the position and sacrifice competence and quality. It should have been in the semblance of the honorable commissioner that couldn't write a sentence correctly. How many ministers are party men today?
4. They talked about party agenda being derailed. What are the contents of the APC manifestos, that they know? Hypocrites! We invented APC and worked for it registration before you came for asylum, we had thought you will change and be part of the good history. How many primaries were held using APC constitution?
The process of rebirth has started in Nigeria, nay my dear state - those who should be in school and have taken to politics should be ready to return. The Jobless amongst us looking for political appointments will find job in the 500,000 window provided by the Federal Government. We can't continue with the old order it breeds indolence, thuggery, unbridled loyalty and above all poverty.
We salute the honourable minister for using his good offices to push his brother to the most powerful and 'loaded' parastatal in his ministry. Well meaning Kwarans are grateful. Tuck it into your head, we are surprised at the calibre of people registering their gratitude and Kawu has reported for duty.
We are confident that his good rapport with the Minister of Works, who was his successor as the Chief of Staff in Lagos State will transform into assistance on some of our feeder and Federal Government roads long abandoned. I laughed when a senior colleague and former member of Kwara State House of Assembly ascribed the return of work on Ilorin - Jebba road to Saraki.
What happened to the road when he was super governor (Chairman Governors Forum) for 8 years? What did he do to it in his first sojourn in the Senate? I can report to you that today, your leader can't lobby anybody in the Villa, he goes there only on invitation. What a Senate President?