OPINION: Erubu and Abdulkareem: A Toast to Two of a Kind
Date: 2021-05-29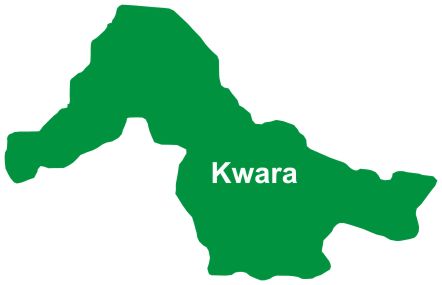 By Abubakar Imam
"Nigeria lacks heroes not because there are no
heroic figures but because we take delight
in exposing and magnifying, at times,
inventing character flaws".
----Prof.Bolaji Akinyemi (b. 1942)
Ex-Minister of Foreign Affairs.
Today, Saturday, May 29, 2021, two of Ilorin Emirate's outstandingly accomplished indigenes mark "different but similarly" monumental milestones in their journeys of life. The two are truly phenomenal! They belong to the class of rare breed!! They are evidently emulative!!! They are among those who worked and are still working for the greatness of Ilorin Emirate in their divergent spheres of influence.
From the information at my disposal, I can sincerely submit that each of the two distinguished gentlemen represents the best of his generation. They are also so important to us that the annals of Ilorin would be "somehow amputated" if their individual contributions are not recorded for posterity. We will miss invaluable lessons if the accomplishments of these heroes are not preserved towards providing inspirations for the younger and future generations of our people.
One of the duo is marking his 90th birthday while the other attains the age of 70 on this same date. The older is taller while the younger is shorter. The older is quite fair in complexion while the younger is remarkably dark in skin pigmentation. The older is from Erubu Quarters in the Ilorin South LGA whereas the younger is from Okeleru in the Ilorin West LGA.
The statesman who attains the exciting age of 90 is no other than Alhaji Hamidu Gambari Erubu, MFR, CON. This great teacher and technocrat is, today, one of the oldest surviving "seniormost" western educated citizens of Ilorin Emirate. His much younger compatriot,who joins the enviable league of Septuagenarians and simultaneously retires from the services of the University of Ilorin, is Prof. Adedayo Yusuf Abdulkareem. This exceptionally unassuming scholar and administrator per excellence is among the tested and trusted university dons of Ilorin Emirate origin.
The two, as earlier mentioned, have so many things in common. They are "newsmakers" who don't make noise of their successes. They are celebrities who hardly make themselves available for personal celebrations. They are both remarkable teachers and exemplary patriots. They are also Mathematicians by training. Each of them taught "my best subject" at certain stage of their careers. They both schooled in Zaria, the renowned "centre of learning",North of the Niger. Alhaji Erubu was a student at the Barewa College and the then Nigerian College of Arts,Science and Technology, Zaria, between 1949 and 1952 and from 1953 to 1956, respectively, while Prof. Abdulkareem received his Nigeria Certificate in Education(NCE) from the then Advanced Teachers College (now Federal College of Education), Zaria, between 1974 and 1977. He admirably received Distinctions in both Mathematics and Physics from the College.
They also became administrators of higher education at one time or the other. Alhaji Erubu was a University don at the Ahmadu Bello University, Zaria, where and when he headed the institution's Adult Education Centre between 1976 and 1977.He eventually served as the pioneer Director of Administration/Registrar of the Open University from 1983 to 1984 , a position from where he was moved to the National Universities Commission(NUC) as its Director of Administration by the puritanical Buhari/Idiagbon military regime. He held the position between 1984 and 1987. He had, before then, served as the Chairman, Kwara State Civil Service Commission during the days of Governor Adamu Atta(1980-1983) in the course of which he facilitated the employment of the longest-serving Secretary to the Kwara State Government into the State's Civil Service. It was from that position that he was moved to the services of the Federal Government to join others in the establishment of Open University by President Shehu Usman Aliyu Shagari, GCFR (1925-2018). The institution is now known as the National Open University of Nigeria (NOUN).
On the other hand, Prof. Abdulkareem, was for many years, a Lecturer at the School of Education, Kwara State College of Education, Ilorin,which he joined in 1981. After so many years of participation in the generation of middle level manpower for the nation's knowledge production industry , Prof.Abdulkareem joined the services of the University of Ilorin as a Lecturer at the institution's Department of Educational Management in 1995. He eventually had the privilege of serving as the Provost/Chief Executive of the Kwara State College of Education, Ilorin, from 2005 to 2010. He was also the Deputy Vice-Chancellor (Management Services), University of Ilorin from 2016 to 2018.
Individually, the two, as teachers, produced so many outstanding persons many of who are today highly accomplished professionals in various fields and even have become statesmen and women in their own rights. Among the ex-students of Alhaji Erubu were a former Chief Judge of Kogi State and incumbent Administrator of the National Judicial Institute(NJI), Justice Umaru Eri,OFR(b. 1943); and the respected doyen of Ilorin bar, who is also a two term National President of the Ilorin Emirate Descendants Progressive Union (IEDPU), Alhaji Aliyu Alarape Salman, SAN (b. 1942).
The two are also major influencers of greatness and progress of Ilorin Emirate and, therefore, highly respected for their intellect and resourcefulness. They are also extensively admired courtesy of their characteristic simplicity, infectious humility and glittering corporate tendencies exhibited over the years.
It is on record that Alhaji Erubu was a foundation member of the Ilorin Descendants Progressive Union in Kaduna in the 1950s along with the likes of Alhaji Mahmud Bayo Baker(1924-2001),who later served as the pioneer National President of the Union; and Alhaji Yakubu Amori Gobir,a member of the first generation of Permanent Secretaries in Kwara State. He was also privileged to have served as the Chairman of the Opening Ceremony of the Union's Annual National Conference in 1995. He again served as the Chairman of the 2013 edition of the event at which Senator Rukayat Gbemisola Saraki (b. 1965), the incumbent Honourable Minister of State in the Federal Ministry of Transportation, served as the Chairwoman .He is also one of the two surviving eminent leaders and elders of Ilorin Emirate who rose in defence of the first son of the community that served as the Vice-Chancellor of the University of Ilorin, Prof. Shuaibu Oba AbdulRaheem, OFR, (b. 1947) , when the man, who later became Talba of Ilorin, was being "harassed" from all fronts by his "relentless traducers" during his phenomenal tenure at the nation's most sought after institution of higher learning. He also served as the Chairman, Boards of Governors, Okelele Secondary School, Ilorin; and Agbeyangi Community Secondary School, Agbeyangi, which, incidentally is located at his maternal home, which happens to be mine too, both between 1983 and 1984.
On the other hand, Prof. Abdulkareem was a frontline member of the Ilorin Students Union (now Ilorin Emirate Students Union) during his days as an undergraduate. He was also one of the founding fathers of the Ilorin Comprehensive High School(ICOHS), which was established by the then Ilorin Descendants Progressive Union (now Ilorin Emirate Descendants Progressive Union) in 1995.He was a prominent member of the Education Committee of the Union under the chairmanship of late Prof. Shehu Ahmad Jimoh,OON;(1944-2014),which midwived ICOHS. He also served Ilorin Emirate community as Chairman of the Board of Governors of my alma mater, Barakat Community Secondary School, Ilorin, between 1996 and 1998.
The two statesmen are very approachable and undeniably friendly. They are both apolitical compatriots. They are among those who utilised the privileges Allah granted them at various times to assist their compatriots to excel in life.
But they also shared some other differences! The older "was" a typical Ilorin man,while the other lives the life of "Ilorin abroad". How do I mean?Alhaji Erubu, was in his active days, polygamous while Prof Abdulkareem has always been a perfect example of a man who makes success of a monogamous marriage. Alhaji Erubu did not teach throughout his public service career. Prof. Abdulkareem did. While not being a local champion, Prof. Abdulkareem's career was entirely spent within and around Ilorin while Alhaji Erubu spent most part of his career crisscrossing the entire landscape of Nigeria,particularly Northern Nigeria, before his eventual retirement and return to the land of his forebears.
Alhaji Erubu was a classmate and friend to my late father, Mallam Jimoh Pakata (1931-2012). And so, I was availed with sufficient information on how he always benefited others and how he always wished that he and his friends should grow together. Even at his old age, I can say I am still close to him and a few of his children who regard yours sincerely as their sibling.
As regard Prof Abdulkareem, he was an indirect teacher of mine. His books on "Historical Foundation of Education in Nigeria" was my companion while I was a student at the Kwara State College of Education, Oro, between 1991 and 1992. I have also attended many events, which he addressed from where I received great lessons. He is also a direct teacher and mentor to, at least, two of my most influentialteachers and brothers; Mallam Shehu Ahmad Aliyu, the Dean, School of Early Childhood Education, Kwara State College of Education, Ilorin; and Barrister Ibrahim Abdulsalam,an high ranking intelligence technocrat with the Department of State Services and through whom I first met this distinguished scholar of Educational Management twenty nine (29) years ago. I am dead sure that, though we had interacted on social media on a couple of occasions, Prof. Abdulkareem does not know how I look or who I look like. But on the two occasions I had the cause to be with him in person (1992 and 1996), he left great impressions on me as a man one should not be far from. I am also very much aware of the successes he made of his tenure as the Provost of the Kwara State College of Education, Ilorin. His performance remains spectacular till date. He also gave a good account of himself when he served as the Deputy Vice-Chancellor at the University of Ilorin. He was the second son of Ilorin Emirate who held the office of Deputy Vice-Chancellor of the University of Ilorin.
The two gentlemen (who I know will never celebrate themselves as others in their shoes from other communities would) deserve to be celebrated by their compatriots. We need to let them know that their lives and careers have been sources of blessings to Ilorin Emirate and humanity. This is because if we do not blow their trumpet, who will?
While I suggest that Alhaji Erubu should not be disturbed because of his advanced age and conditions associated with it; I propose that we can send him prayers for a more peaceful and graceful old age. I think a call, text message or chat to/with Prof. Abdulkareem would not be a bad idea at all. The duo deserve our prayers for Allah to continuously grant them limitless blessings for all they have done, reward their services to our community and humanity as well as favour them with sound health and irreversible happiness as they match on in their roles as mentors, counselors, statesmen and "agbagba ilu".
Lest I forget, the essence of this piece is not for anything but to remind us that we are not a people without heroes. It is also targeted at honouring the two legends for their wonderful contributions to the development of Ilorin Emirate. And most importantly, it is aimed at inspiring those of us who are much younger on the need to emulate the worthy legacies of those leaders in order for our community to be continuously peopled by righteous elements.
On behalf of the National President of the Ilorin Emirate Descendants Progressive Union (IEDPU),Alhaji Aliyu Otta Uthman, fsi, I sincerely congratulate Alhaji Hamidu Gambari Erubu and Prof. Adedayo Yusuf Abdulkareem and their families, friends, students as well as associates on their milestones and illustrious contributions to community, national and human development as I wish them many more eventful and peaceful years ahead.
Imam is National Publicity Secretary, Ilorin Emirate Descendants Progressive Union.