OPINION: AO Uthman: The celebration of an officer and gentleman on retirement. By Abubakar Imam
Date: 2022-01-19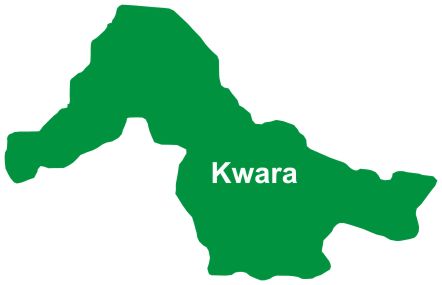 All roads would, today (Sunday, January 16, 2022), lead to the residence of Major-General Abdullahi Otta Uthman as colleagues, friends, relations and well-wishers converge on his simple but elegant abode to celebrate with him on his retirement from the Nigerian Army. The celebrated senior officer retired from the Nigerian Army after posting 35 years of unblemished and "unpunctuated" service towards the protection and preservation of the nation's territorial integrity against external aggression and internal wrangling.
Because this patriot has been an unassuming professional soldier, only very few of his compatriots outside the military know him. Yet, he is a fine product of his illustrious Ilorin Emirate community who held its glowing flag flying before and throughout his career as a military officer.
Prior to his retirement towards the end of last year, he was the most senior serving military officer of Ilorin Emirate origin in terms of rank, age and commission. It is, therefore, a thing of joy and pride that he has graciously and gloriously retired from the Nigerian Army, which he joined in 1986.This event particularly called for celebration when one considers the number of his colleagues who, for one reason or the other, fell on the way.
Ilorin has always been an home of celebrated soldiers both before colonial occupation and thereafter. The several wars Ilorin fought and the number and qualities of its soldiers such as Usman Ajikobi, Abudu Lateju, Ali Maiyaki (d. 1845), Usmanu Hinnakonu (d. 1870), Abubakar Ali, alias Ka'ara (d. 1892), Adamu Kaseta (d. 1897), Aliyu Inakoju (d. 1910), Ahmadu Biala (d. c. 1922),and Jimba Dan Gwari, among several distinguished others, who ensured that the community survived for us to inherit and be proud of, are preserved for generations unborn to appreciate, admire and emulate.
In contemporary military, General Uthman is also not the first son of Ilorin Emirate who attained the rank of a two-star General in the Nigerian Army. He is, however, probably the first among his Ilorin compatriots who are products of the Short Service Combatant Course to be privileged to go that far.
Before him, there is Major-General Abdullahi Mohammed, CFR,GCON (b.1939) who retired in 1979 after serving as a Military Governor, the pioneer Director-General of the erstwhile Nigerian Security Organisation (NSO) and a key member of the then supreme Military Council.He was also the National Security Adviser to the Nigeria's last military Head of State, General Abdulsalami Alhaji Abubakar, GCFR, (b. 1942); and later Chief of Staff to Presidents Olusegun Obasanjo, GCFR, (b. 1937) and Umaru Musa Yar'Adua, GCFR,(1951-2010) all between 1998 and 2008. The second indigene of Ilorin Emirate who attained the exalted rank was Major-General Abdulbaki Babatunde Idiagbon (1943-1999). General Idiagbon was also a Military Administrator and the Chief of Staff, Supreme Headquarters in the military administration of Major-General Muhammadu Buhari, GCFR (b. 1942) between 1984 and 1985 while the third was Major-General Shehu Layiwola Yusuf (1939-2006), who retired as the Director, Joint Training Operations and Plans, Defence Headquarters. There was also Major-General Abdulkareem Bakare Adisa (1948-2005), who after serving as the Military Governor of the old Oyo State, was the Honourable Minister of Works and Housing between 1995 and 1997;and Major-General Abdulwahab Ayo Garba, who retired a few years back after serving as the General Officer Commanding, 1 Division of the Nigerian Army and subsequently as the Chief of Administration, Nigerian Army Headquarters. He is, at present,the Director-General, Nigerian Army Resource Centre, Abuja.
General Uthman, a distinguished soldier, brilliant economist and versatile administrator, was born on February 20,1962 in Ilorin, the Kwara State capital. He hails from Kejebu Compound in the Agbaji Quarters of the city. His father ,who was an accomplished businessman and community leader, was Alhaji Uthman Baba Otta, while his mother is Alhaja Humul-Khair Iya-Agba Uthman.
His ancestral home, Agbaji, is a distinct Ilorin sub-community, which has always been privileged to be peopled by cerebral scholars, great statesmen and outstanding technocrats. It was the home of Shaykh Sherrif Musa ,who was believed to be the founding father of the scholarly enclave, which Agbaji has turned out to become in the last two centuries of the existence of Ilorin Emirate. His son, Shaykh Badamasi Agbaji, who died in 1895, also has a place in history as an efficient preacher and verse maker, whose fame went beyond Yoruba land just like Shaykh Yusuf Adara (d. 1979), the direct progenitor of the Zumuratul mumini (Mankodoro) group who are today found allover the West African subregion and beyond , and, of course, Shaykh Uthman Atebise, who served Islam at Accra, Ghana; and was the Qur'anic teacher of the highly celebrated Honourable Justice Muhammad Mustapha Adebayo Akanbi, CFR (1932-2018), the pioneer Wakili of Ilorin and founding Chairman of the Independent Corrupt Practices Commission (ICPC). The renowned second republic Senate Leader and the most influential politician in the annals of Kwara State, Dr. Abubakar Olusola Saraki (1933-2012) and his children, Dr. Abubakar Bukola Saraki,CON (b.1962); the Waziri of Ilorin and immediate past President of the Senate of the Federal Republic of Nigeria; and Senator Rukayat Gbemisola Saraki (b. 1965),the Honourable Minister of State in the Federal Ministry of Transportation; are also from Agbaji. Leading the packs of technocrats produced by Agbaji was Alhaji Abdulkadir Oba Agbaji, OFR, who was the second Permanent Secretary produced by Ilorin Emirate in the federal civil service; and the incumbent President of the Ilorin Emirate Descendants Progressive Union, Alhaji Aliyu Otta Uthman, fsi, who incidentally is an elder brother to the subject of this piece, and who had earlier secured a space for himself in history as the first indigene of Ilorin Emirate to attain the rank of Director at the Department of State Services, to mention a few.
General Uthman is being celebrated by yours truly here for a number of reasons. He is an indigene of Ilorin Emirate. He is one of the finest products of the first secondary school established by IEDPU. He is also a man who neither forgot nor abandoned his roots despite his success.
Those who are close to him described him as an exceptionally friendly patriot and a man who is always very happy to be in the midst of his Ilorin compatriots. He was said to have developed the spirit of accommodation for his Ilorin compatriots right from when he was a young military officer and throughout his career in the military. If you see him greeting his senior compatriots you will not find it difficult to agree with me that he is a complete 'dahiri' who has inculcated the culture of Ilorin.
The first time I saw him was in 2013. It was at the venue of the celebration of the retirement of late Brigadier-General Musa Hassan Aribito(1959-2016) at the Al-Hikmah University, Ilorin. He was a Colonel, then, and one of those who coordinated the event. His devotion to the success of the programme advertised his patriotism and loyalty. I got to study him more when his elder brother became the IEDPU's National President. What the President told me about him synchronises perfectly with my subsequent findings.
Just like every other child raised in the indigenous segment of Ilorin of those days, young Abdullahi attended one of the local Quranic schools in his ancestral Quarters of Agbaji, which is reputed for Islamic scholarship, as soon as he was old enough to do so. It was from that school that he acquired the Quranic recitation skills and rudimentary knowledge of Islam, which was blended with sound cultural education all of which contributed to making him a patriot.
In 1969, this outstanding patriot was enrolled as an innocent pupil of Alore LEA Primary School, Oke-Apomu, Ilorin, for his primary education which he completed in 1974. He consequently gained admission into the Ilorin Grammar School,Ilorin, for his secondary education the same year that he completed his primary education. After a very productive West African School Certificate course, General Uthman graduated from the school in 1979 with a Division One Grade.
As a brilliant chap and someone who was determined to make success of his life beyond post-primary educational pursuit, this great soldier proceeded to the Federal Government
College (FGC), Ilorin,for his Advanced Level education, which he he pursued and completed between 1979 and 1981.He graduated from FGC, Ilorin, in flying colours as he scored the highest possible points of 16 in the "A"Level exams.
Having obtained a very solid West African School Certificate coupled with a sound Advanced Level papers, General Uthman was offered admission into the nation's premier University of Ibadan, Ibadan, for a Bachelor of Science degree in Economics in 1981.He graduated in 1984 with a Second Class Honours.
He offered the mandatory national youth service in Ondo State from 1984 to 1985. He later obtained an Advanced Diploma in Electronics/Electrical Engineering from Obafemi Awolowo University, Ile Ife, in 1996.He also earned a Masters degree in International Affairs from the Nigerian Defence Academy (NDA),Kaduna, in 2010. He returned to his alma mata,the University of Ibadan for another Master's degree in Strategic Studies, which he earned in 2014.
General Abdullahi, who had earlier began his engagement in public service when he was mobilised for the one year mandatory national youth service programme between 1984 and 1985, did his NYSC programme in Ondo State. He thereafter joined the Nigerian Army in 1986 through the Short Service Combatant Course 27 (SSC27). He started his rigorous cadet training on March 5, 1986 and sequel to his credible performance in the course of his training at the Nigerian Defence Academy he was commissioned as a Second Lieutenant (2nd Lt.) on December 20, 1986.
As soon as he was commissioned into the Nigerian Army, General Uthman was posted to the Nigerian Army Signals Corps where he began his exciting career in the military. General Uthman served in several units and military formations across the country and held several sensitive appointments in the course of his career spanning command, administration and instruction. He also served in the Army Headquarters and the Defence Headquarters.
He was Adjutant 540 Signal Regiment from 1988 to 1990. He became and served as the Officer Commanding, Communication Centre,540 Signal Regiment between 1996 and 1998.
This retired senior officer was Instructor/Officer Commanding, Signal Wing, Nigerian Defence Academy, Kaduna,from 1999 to 2001.He also served as the Officer Commanding Alfa Company, NIBATT 8, United Nations Mission in Sierra Leone (UNAMSIL) between 2001 and 2002.
He was the Staff Officer Grade 2 in charge of training and operations at the Headquarters of the Nigerian Army Signals from 2002 to 2004 and the Assistant Chief of Staff (Administration) at the Headquarters 52 Division Signals between 2005 and 2006.
This outstanding son of Ilorin was the Assistant Director, Staff Duties at the Department of Policy and Plans, Nigerian Army Headquarters from 2006 to 2008 and the Deputy Chief Operations Officer, Force Headquarters, United Nations Mission in Liberia (UNML) from 2008 to 2009.
He held other strategic offices before his appointment as the Deputy Director, Veterian Affairs Division, Defense Headquarters in 2017 and as Commandant, Nigerian Army Signal Schools from 2018 to 2019. His last position was as the Director of Communications, Department of Communication, Defense Headquarters, Abuja,which he held between 2020 and 2021.
While in service, General Uthman attended several courses, which enhanced his career and ensured his advancement in the service. Some of these courses include the Junior Staff Course at the Command and Staff College, Jaji, in 1998, Senior Staff Course at the Command and Staff College, Jaji, 2004, and the National Defence College ,Abuja, 2013 for his strategic course where he got the Chief of Defence Staff's Prize for the Third Best Participant in order of merit.
As a brave and hardworking officer and gentleman, General Uthman has been quite fortunate to earn his promotions
from Second Lieutenant to the rank of Major General in the Nigerian Army as at when due. He was promoted to the exalted rank of Major General in 2018.
Major-General Uthman received several decorations and medals for his bravery, gallantry and loyalty. These
include the Grand Service Star (GSS), Distinguished Service Star (DSS), Meritorious Service Star (MSS) and Forces Service Star (FSS). He was also awarded the Pass Staff
College (psc) and Fellow Defence College (fdc). Furthermore, he was awarded the River Niger Star (RNS) for distinguished act of bravery in the presence of the enemy. Other
medals include Command Medal, Field Command Medal and Training Support Medal.
For his participation in United Nations Peace Support Operations, he was awarded the United Nations Mission in Sierra Leone (UNAMSIL) as well as the United Nations Mission in Liberia (UNMIL) medals. General Uthman also RECEIVED the OP LAFIYA DOLE medal for participation in the counterterrorism/counterinsurgency operations in the North Eastern part of Nigeria.
Major-Gen Uthman is a fellow of the International Institute of Professional Security (FIIPS); Member Computer Forensics Institute of Nigeria and Member Nigerian Army Resource Centre, amongst other professional bodies.
This distinguished son of Ilorin is happily married to Mrs Fatima Tayo Uthman and the marriage is blessed with 6 children 3 of whom are boys while the rest are girls. He loves reading, playing volleyball and golf as his hobbies.
While I join his relations, friends and colleagues in celebrating his glorious exit from the Army, I pray Allah to grant him long life, good health and every other thing he would need to live a long, peaceful and productive life in retirement to reap the fruits of his labour far beyond his expectations.
Nevertheless, I must use this privilege to appeal to this patriot and his compatriots who retired from the military, the police, the intelligence services and paramilitary services to come together to assist in strengthening security IN Ilorin Emirate and, indeed, Kwara State.Ilorin Emirate particularly needs them and their services for the community not only to enjoy peace and security but also witness greater development.
The community, if I am not misreading the trend of development, is no longer peaceful and secured as it used to be. It is increasingly becoming attractive to kidnappers and purveyors of violent criminality. It is no longer an abode of absolute peace and harmony as inherited from our forebears and we cannot afford to bequeath disorderliness to our descendants. Criminals from the far Northern and Southern parts of Nigeria and even from beyond appear to be finding Ilorin Emirate cool and lucrative for their devilish enterprises. General Uthman and his likes should come to the aid of the community by deploying their wealth of experience to assist the government and people of Kwara State and, particularly, Ilorin Emirate towards restoring its evaporating fame as an home of harmony.
Imam is National Secretary, Ilorin Emirate Descendants Progressive Union.