'Africa Fashion Week London' Partners Kwara First Lady to Promote Aso-ofi
Date: 2020-09-12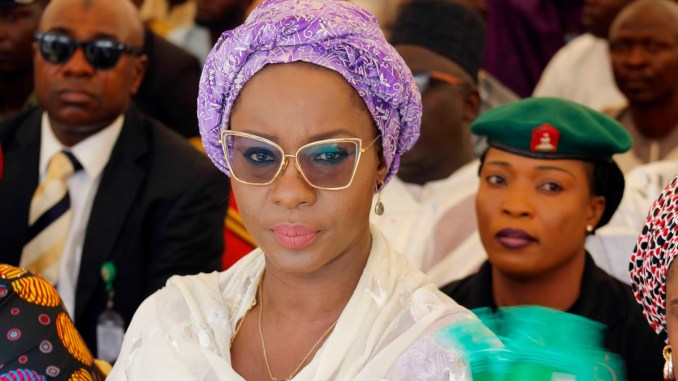 Organisers of foremost global fashion event, Africa Fashion Week London, has partnered with Kwara State's first lady, Dr. Olufolake Abdulrazaq, for the 2020 edition of the show.
The partnership, aimed to promote Nigeria's locally made fabrics, Aso-ofi, to the global community for a mutually benefitting purpose.
The popular Fashion Week is one of the top fashion events in the United Kingdom that provides a platform for young African designers to stamp their feet on the global scene.
The event is also known to promote African culture via fashion platforms. The 10th edition of the show, which is scheduled to hold between September 11th and 16th, 2020, will hold virtually on YouTube, in line with COVID-19 safety precautions.
The show will spotlight Kwara's iconic Aso Ofi, a well-known traditional attire of the Kwarans, for the very first time in the history of the event.
The Kwara Aso Ofi day is slated for 15th September and promises to open up the state's fashion industry to a wider global audience.
The exciting partnership in addition to promoting Nigerian brand, is expected to drive foreign investments and job opportunities for local weavers and stakeholders in the Aso Ofi trade.
In preparation for the legendary show, organisers of the show, comprising the founder of Africa Fashion Week London and Nigeria, Princess Ronke Ademiluyi and Kwara State's First Lady, have been relating with local weavers to ensure a successful outing.
For instance, some weavers from Ilorin East Local Government Area of Kwara State were empowered to create special pieces of the fabrics for the show.
Moreso, a team led by Ademiluyi paid a special visit to some weaving workshops in the state and were treated to several creative weaving techniques and the history of Kwara Aso Ofi.
In her remarks, Ademiluyi said, "Fashion film will also highlight the tourism potential of the state to the global market, thereby attracting tourism investments to the state."
The team also visited the historical Sobi Rock for some photoshoot and toured the Quarry Royal Valley, a popular hiking destination located in Ilorin West Local Government Area.