Kwara Commissioner Calls For Synergy With KWASU To Manage Malete Water Works
Date: 2023-09-28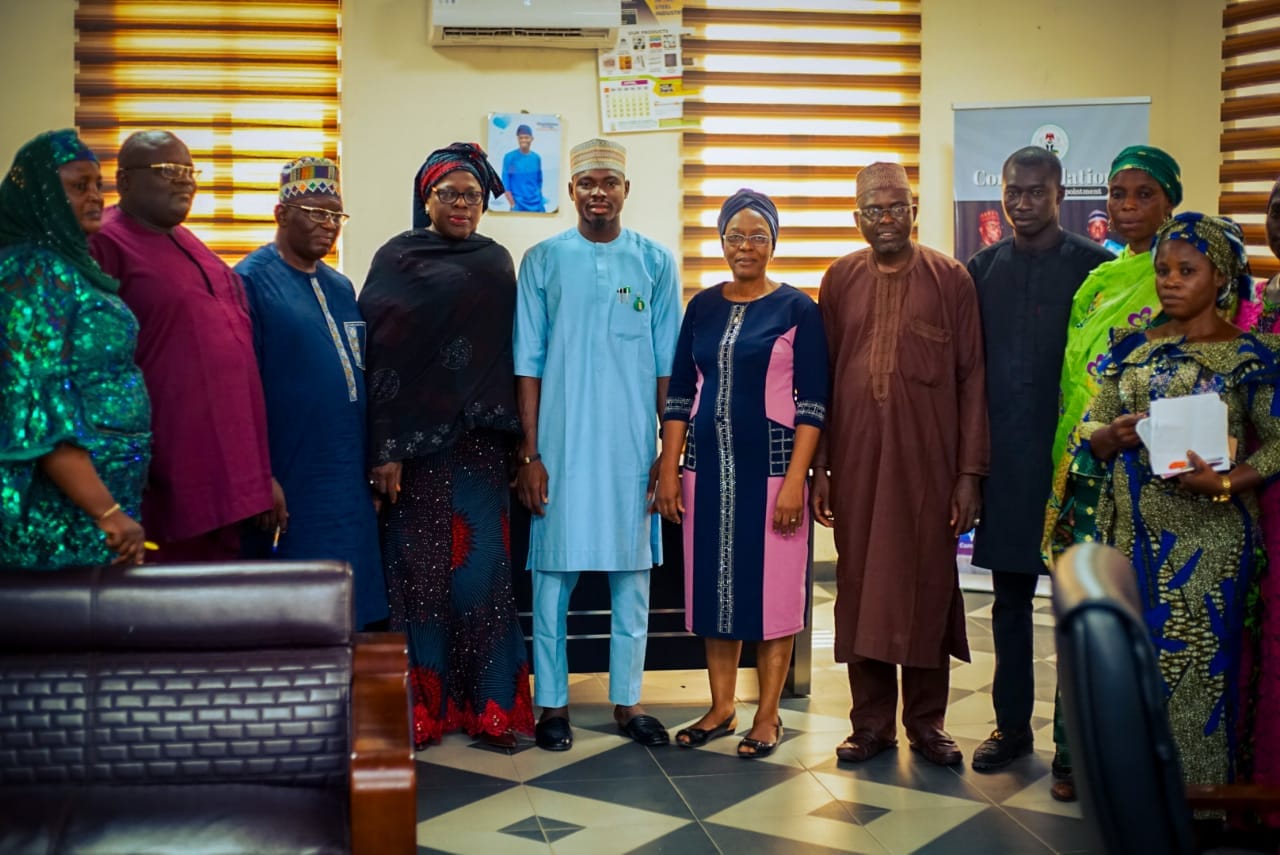 The State Commissioner for Water Resources, Hon. Usman Yunusa Lade, has called for collaboration between Kwara State University (KWASU), Malete to come together to jointly manage the Waterworks located at Malete for it to serve the purpose for which it was established.
The Commissioner stated this today at a meeting with the KWASU management held at the Ministry of Water Resources, Ilorin the state capital.
Hon. Lade applauded the Management of the institution for their relentless efforts in embarking on developmental projects for the people of the host communities in addition to excellent academic performance globally.
Lade said that having understudied the challenges facing Malete Water Works, the state government is considering ways to rehabilitate it in line with the electioneering campaign promises of His Excellency, Mallam AbdulRahman AbdulRasaq, to provide potable water to all the nooks and crannies of the state.
He said the partnership will not only benefit the host communities but will also pave the way for the institution to fast-track the establishment of the Department of Water Resources and Water Engineering courses.
He further added that due to the current economic challenges, the Ministry is now looking at having a Public Private Partnership approach in managing some of the state waterworks and also increasing the State's IGR through an efficient water management system.
The Permanent Secretary of the Ministry, Mrs. Christiana Omolola Asonibare, said that the meeting would allow the Ministry and Institution to resolve the best way to facilitate the operation and running of the facility for better usage.
The Permanent Secretary said that the state government alone cannot continue to maintain and run water works across the state with the meager resources available for the state without the assistance of willing partners like KWASU.
In her contribution, the Registrar of KWASU, Dr. Kikelomo Sallee, said that the state institution normally embarked on developmental projects for the host communities as part of its social responsibilities and to also complement the state government effort in providing social amenities for the people of the state.
Dr.Sallee said that the institution usually sets aside a certain amount of money every year for developmental projects for the host communities.
The Director of Works, Kwara State University, Engineer Wahab Ayinla, in his remarks, said that the institution is desirous and anxious to run the waterworks; stressing that the institution is strongly capable of operating the Water Works and also exploring other potentials abound at the Malete Dam, such as tourism and other recreational activities as soon as the processes are finalized by the state government.