NGF says FG agreed to refund deductions, elects Kwara gov, AbdulRazaq, as chairman
Date: 2023-05-25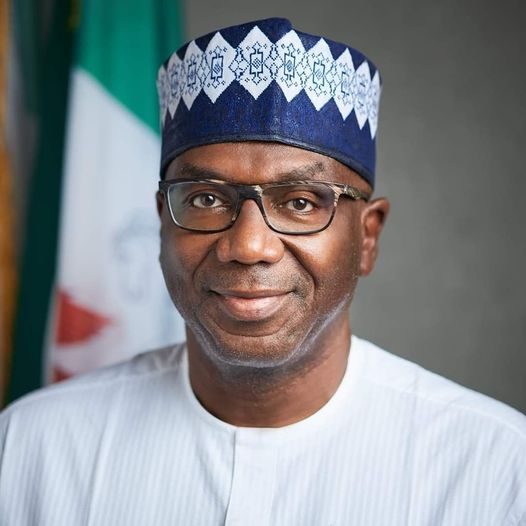 Nigeria Governors' Forum (NGF) has said Federal Government agreed to refund to state governments, all funds deducted from state accounts to meet local councils' London Paris Club obligations.
Outgoing Chairman and Sokoto State Governor, Aminu Waziri Tambuwal, said the government also granted governors' request to immediately stop further deductions from the states' accounts.
In a communique issued at the end of the Forum's meeting on Tuesday night, Tambuwal disclosed further that Kwara State Governor, AbdulRahman AbdulRazaq, has been elected as new NGF Chairman.
AbdulRazaq, a re-elected governor on the platform of the All Progressives Congress (APC), was said to have emerged through consensus.
Tambuwal added that Oyo State Governor, Seyi Makinde of the Peoples Democratic Party (PDP), is now NGF Vice Chairman.
The communique states: "Members were briefed by the Chairman that the Minister of Finance has granted the request of the Forum to immediately stop further deductions from the accounts of states to meet local councils' London Paris Club obligations and that the money, so far deducted, be paid back to the states."
Meanwhile, AbdulRazaq, while speaking with reporters in Ilorin, yesterday, thanked his brother governors for confidence in him, promising he would uphold the virtues of his predecessors.
He said: "The significance and huge responsibilities of this office are not lost on me.
"I, hereby, pledge to uphold the ideals and vision of the NGF, while recognising and appreciating the eminent track record of the institution, as a most credible, authoritative, influential and effective inter-party platform for consensus building and peaceful resolution and advancement of pan-Nigerian goals, interests and aspirations.
"I will ensure regular consultation with all members, to arrive at consensus on all issues for the advancement and promotion of national interest, peace, progress and stability of the nation."
He added: "As a body, we will also continue our tradition of maintaining a close and cordial relationship with the President, the National Assembly, all federal and state institutions, the business community, civil society, media, and development partners.
Oyo State Deputy Governor, Abdulraheem Lawal, while congratulating the new NGF Chairman, yesterday, said: "I have no iota of doubt that Nigeria stands to benefit from your resourcefulness profundity, rich ideas and unshaken belief in the unity of our dear country."