OPINION: Where is Ilorin West/Asa Rep? By Yusuf Mutiu Olaitan
Date: 2020-06-17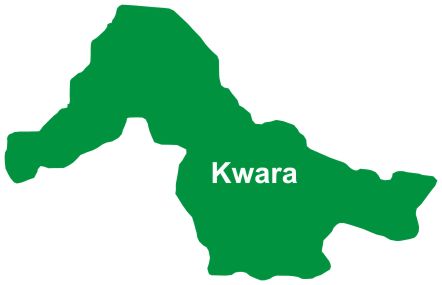 Amid pomp and pageantry, I will want to say happy democracy day and first anniversary to every beneficiary of the Otoge Family. It is a year since we brought in new drivers to the seat of affairs across Kwara state; hopes were high, expectations were raised, and citizens' feelings were soft for the new leaders in town.
The Otoge crusade will surely go down as one of the best things that happened to Kwara as a state, and it might also be remembered as one of the greatest inept of the citizens. The Sheriff came in and hit the ground running at the word "go". He almost decentralised the state affairs and this gave him the best information on happenings in the state. It has been a year of assiduous working, Kudos, sir! The discord in the party should not be brought here for discussion, another topic for another day.
As encomiums keep coming in from every part of the state and beyond, left, right and centre, it seems Kwarans, Ilorin West and Asa citizens are in the oblivion of a place called the House of Representatives. It is as if the Ilorin west/ ASA people are not aware that they voted massively for a representative that was quite vocal before the general election. We would not remember, the kaboom of Otoge is still fresh in our heads even if it is 365 days already. There is an old saying that "Your silence will not protect you". And this propelled me to the question: where is our Rugged Alajagusi?
In the build-up to the 2019 general Election, Alhaji Yekeen Alajagusi was always a regular feature on various radio stations lecturing us on how every member of the government should be operating. Still, it is a dagger to our hope that he could not translate his utterances on the radio to actions. Do not tell me he is sick, I know too well. May God heal him. Yet, one needs to be intimated that he has been ill ever before the primary election and he should know that his health might retard his performance. He was one of our liberators? That is undeniable too. Still, power should not be a thing of consolation; it should always be who worths what.
Ilorin West/Asa voted out of sympathy, forgetting that sympathy does not rule, neither does it develop the community. We voted a candidate that did not have a poster in town, a candidate that did not appear on any of the campaign ground, a candidate that was unable to present his manifestoes before his constituents. Saddening! What a grave risk we took, no thanks to the hegemony that beclouded our persons for sixteen years and our obsessions for sending them packing by hook or crook. One year into the office, my representative has not for once appeared in person in any gathering.
Maybe, I have not been attending functions lately. For either good or bad reasons, Representatives from other parts of the state were in the news during the total lockdown period to relief their constituents by providing palliative. Hon. Cook Olododo comes to mind, Hon. Tunji Olawuyi Ajuloopin was also active for whichever reason. Where was my Representative? Where is our Alajagusi?
I was told he dug motorise boreholes with twenty-five million naira each in Afon and Alapa Onire Ode-Giwa Asa local government area respectively. Is not twenty-five million naira too exorbitant for a borehole? My rep media team deserve a knock on their heads if at all there is a media team. Did you hear about an "audio" training session for youths in industrial peace in Asa local government? Thirteen million naira was pumped into training that was not heard in the constituency till after its completion.
Change is always constant, but if my Rep continues on this trajectory for the rest of his stay in office, then the underdevelopment we thought we departed in 2019 will be at its worst. We have been prevaricating for a year, but it seems there is no vestige of hope if we sit aloof. So I ask, Where is our Rugged Alajagusi?
Yusuf Mutiu Olaitan writes from Adewole, Ilorin west.