ADDRESS OF THE HON. COMMISSIONER FOR EDUCATION AND HUMAN CAPITAL DEVELOPMENT TO SECONDARY SCHOOLS PRINCIPALS IN KWARA STATE ON WEDNESDAY 15TH JANUARY, 2020
Date: 2020-01-16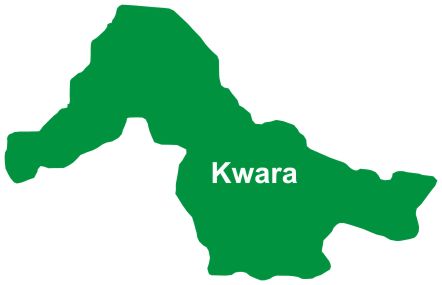 Protocols.
It gives me great pleasure to stand before you today to formally address you as your number one servant. I want to humbly state before you that my appointment as the Honourable Commissioner of Education, should be a great joy to all of you (our esteemed principals) here because of a single fact that, His Excellency the amiable Governor of Kwara State, Alhaji Abdulrahman Abdulrasaq has picked a serving teacher from among you to run the Education Ministry. The task is quite enormous and it is very challenging, but I have no doubt in my mind that, with your full support and commitment to the goal of education, it is going to be an easy task.
I assumed office on 13th December, 2019, just 1 month ago, with my theoretical experience and practical interactions with various stakeholders, quite a lot of revelations have been unfolded within this very short time.
I have interacted with the ANCOPSS executives last week in my office and we had very useful deliberations. We made open some facts particularly on certain issues affecting our conduct, more especially in the conduct of examinations. We need to address the issue of examination malpractices, we need to protect our names, and we need to allow posterity to judge us well especially when we leave the service.
We must do the right things and do things right. I want to charge you all to be more dedicated to your duty. This time around, no excuse will be welcomed for lapses, please. All of us here must be more committed to the progress of the state because we have no any other place to go, and we must all be steadfast to salvage the state more especially in the area of education, which is the foundation of all development. We must try as much as possible to be a mirror of our family, being good reference point and role model to the students under our care.
As we all know, learning is a continuous process until when one dies, training and retraining for optimal performance should be embraced by all, it is when this is done that new ideas and innovation can be introduced. The principals can still learn more if they want to move from archaic methods of operating their schools. They should move from the "Village headmaster" of Eleyinmi". This is the "jet age" where our students are on internet, they watch and make series of comparison on daily happenings of events within their immediate environment and even beyond.
Let me conclude my address by charging you all to go back to your various schools to create positive image of yourself, your family and the state at large. Any principal found of any sharp practices will definitely be made to face the wrath of the law as stipulated. It is not going to be business as usual, this is "O TO GE" time. There is no more room for corruption in our schools. There is no room for indiscipline. There is no room for truancy.
I want to urge you all to join hands with me to take our education to the next level of quality, functionality and greatness.
Everyone of you has a corner. Please, clean your corner well. When everyone cleans his/her corner, the whole sector will become clean.

Thank you for your rapt listening and attention.
Hajia Ahmed Fatimah Bisola,
Honourable Commissioner of Education and
Human Capital Development,
Kwara State.