Opinion: Ilorin: The city where peace is forged
Date: 2014-08-10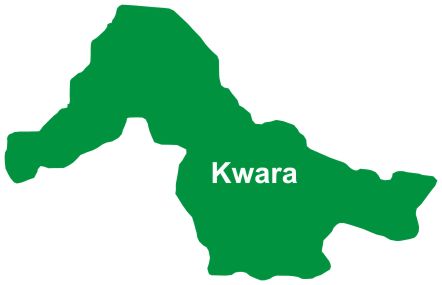 Ilorin, the Kwara State capital, is a town whose name was derived from a stone that hunter and farmers used to sharpen their implements. ABIOLA AZEEZ writes on the factors that have shaped the town where cultures and religions cohabit harmoniously.
ILORIN, the capital city of Kwara State, is a mysterious town. It is a town that has withstood the test of ethno-religious dynamics; it is a town, as many indigenes of Ilorin are quick to boast, that stands in its own class in Yorubaland.
"There is no other town in Yorubaland with major ethnic groups like Hausa, Yoruba, Fulani, Nupe, Arabs, Kamberi, Baruba, Kanuri as indigenes and speaking only one language, which is Yoruba, today", one indigene had declared to Sunday Tribune with pride.
But what is it about Ilorin that makes it mysteriously alluring? Available historical data at the Centre for Ilorin Studies in the University of Ilorin show that Ilorin, as a single settlement, is made up of several villages or hamlets. For example, Idi Ape, Gaa, Gambari, Oke Suna, Okelele, Oke Erin, Oloje and a few others are some of the settlements that make up what is known as Ilorin. It was also gathered that people living in areas around Ilorin decided to move to the town when Abdulsalam became the emir. Such areas are Amoyo, Kuwo, Eke, Laduba, Ogele, Ejidongari, Ila Oja, Ogbondoroko, as well others in present Asa and Moro local government areas of the state.
Ilorin indigenes are said to belong to four different groups. The first group includes those collectively known as Ilorin like Idi Ape, Okelele, Ogidi, Oke Suna, Gambari and Gaa. These people are mostly Yoruba, Hausa and Fulani. The second group is made up of those who came to swell the town's population after Abdulsalam became emir. These are mostly Yoruba.
Those who followed Alimi and his two children, Abdulsalam and Shitta, to Ilorin, who are mainly Hausa, Fulani, Gobir, Kamberi, Baruba and Nupe origin, formed the third group. This group also has among them some Yoruba and non-Nigerians like Malians and they reside at an area called Oke Male in Ilorin till today.
According to a historian in Ilorin, S. A. Jimba, the first Balogun Ajikobi followed Sheikh (al-Salih or Saliu) Alimi to Ilorin from Iseyin, his home town, while Magaji Oju Ekun came to meet Sheikh from his area called Kuwo.
Jimba said the fourth group is made up of Yoruba, who came to settle in Ilorin and most of them were from the Old Oyo empire towns like Iseyin, Saki, Ikoyi, Igboho and Old Oyo itself. Some of them were also Yoruba from nearby Igbomina, Ekiti and Ibolo areas.
"In a way, the chieftaincy system in Ilorin reflects the ethnic configuration of its population. Two of the Ilorin's four Balogun are from the Yoruba population of Ilorin. They are Balogun Ajikobi and Balogun Alanamu. Balogun Gambari is responsible for the Hausa, while Balogun Fulani is in charge of the Fulani.
Speaking with Sunday Tribune, a veteran journalist and an indigene of Ilorin, Alhaji Abubakar Yusuf, described Ilorin as a miniature Nigeria.
"The secret of the rapid and spectacular development of Ilorin is due to the receptive character and hospitality of Ilorin emirs and populace who have often opened their doors wide to all comers.
"It's even an acknowledged fact that many civil servants, bank workers and industrial employees who had worked in Ilorin often come back after quiting their employment or retirement to build houses in Ilorin and spend the rest of their lives here. All this is the result of the peaceful atmosphere of the growing city and convivial nature of its citizens as it has, since the dawn of politics in Nigeria, unconditionally played host to refugees from other parts of Nigeria, especially in terms of political turbulence, riot or disturbances. For example, the persistent Boko Haram insurgency in the northern parts of the country has seen the influx of many people into the city.
"Typical of a society in this present environment we live now, one expected ethno religious strife, but Ilorin people have collectively agreed to allow peace to reign among themselves as they coexist peacefully, thus promoting the slogan of the state, which is the 'State of Harmony'," he said.
Background history of Ilorin
When Ilorin was founded, who founded it and how it came to was bear its present name have always been a source of argument over time. The reason is because there are conflicting stories surrounding its history.
The first legend
Some historians claim that a hunter named, Ojo-Isekuse, who migrated from Old Oyo, founded this town between 1600 to 1700. They said the town got its name from a big stone used for sharpening cutlasses and knives and, in fact, there big stone is still available at Bamidele's compound, Idi Ape, which is acclaimed to be the stone in question. Thus, the expression, "We are going to where iron is being sharpened" steadily turned to Ilorin.
These historians said before the Fulani came to Ilorin, there was no single king for the town, because the inhabitants recognised only the Alaafin of Oyo as their king. They said Ilorin was a conglomeration of hamlets with each of them having its own ruler. They pointed to Oke Suna, where Solagberu was the ruler and Okelele with Ojo-Isekuse as its head. They also refered to Idi Ape where Afonja was the head. Other hamlets were Gaa with Olufadi as its ruler and Gambari, where Sarkin Gambari was the ruler.
Furthermore, they said when Sheikh al-Salih (Alimi) arrived at Ilorin, the then citizens of the town persuaded him to become their king, but he refused saying that his only mission was the propagation of Islam.
Later, they invited his first son, Abdulsalam, from Sokoto (where they think the sheikh's hometown is) to take the title of king of Ilorin. The sheikh, however, continued his missionary activities and converted many people to Islam. He invited several people from different areas to help him in his mission and they came to Ilorin with several devoted followers, whose descendants are still in Ilorin till today, occupying important positions.
The ninth emir of Ilorin, Alhaji Dr Sulu Gambari (CFR), further explained in a record he compiled in 1953 when he was a prince and an assistant registrar of Native Courts.
He said the name Ilorin was acquired by Ilorin town from the fact that there was a big stone in the centre of this town where people used to sharpen their farming tools. This whet stone was called Ilorin up till this day in Bamidele's compound.
Founders of Ilorin
Ojo-Isekuse
Ojo-Isekuse escaped from Ganbe to Ilorin. This he did having faced extreme public derision and shame for cohabiting with his own daughter. Hence, Isekuse, meaning evil habit, was added to his original name. Ojo-Isekuse became a good hunter and established his hunting tent in Iorin.
Emila
Emila, who some historians refer to as the great grand father of Afonja, arrived in Ilorin knowing that Ojo-Isekuse had secured a good hunting ground in Ilorin. He left his town, Ella, for Ilorin. Emila had a son, but Ojo had none. It occurred that Ojo used to be dishonoured by Emila's son whenever he sent him on an errand. Even the son used to ignore Ojo's calling and so Ojo grew tired of such a deviant display by Emila's son and withdrew himself to Shawo-Ile where he stayed until his death.
Mallam Solagberu
In due course, Mallam Solagberu arrived Ilorin and he put up at Oke Suna. This was a few kilometres to the residence of Emila.
Afonja
In a short time, Afonja and his younger brother, arrived at Idi Ape from Otefon. Idi Ape was about 2.5 kilometres to Dada (Okelele) where Emila stayed.
Arrival of the Fulani
Not long after the arrival of Afonja, some Fulani arrived from Iresa with their cows. The leader was called Olufadi, and he erected his tent at a place where a mosque is now, situated in front of the emir's palace. He lived there with his people.
Mallam Alimi and his people
The arrival of the Fulanis in Ilorin signified the coming of Mallam Alimi and his people from Sokoto. After a while, Mallam Alimi and his adherents, the would-be Mallams and slaves, arrived at Ilorin. He did not stay, but left Sarkin Gambari behind, while Sarkin Gambari put up at Gambari quarters.
Mallam Alimi left for Oyo Ile with his people and Sarkin Gobir later he left Oyo Ile for Ikoyi where he met Alli, the patriarch of Balogun Gambari. He also went to Ogbomosho then to Kuwo.
Mallam Alimi's arrival at Ilorin
The population of Ilorin increased with the popularity of the Mallam as new guests arrived in quantum so much that the Mallam looked for other places for them in other parts of the town and thus quarters in the town became united in vocation, religion, unity and town management.
Emilla was a hunter, Afonja a farmer, Solagberu, a great Mallam and Olufadi a cow rearer. Emilla and Afonja were pagans. Solagberu and Olufadi were Muslims, except that there were defects in their Islamic religion as practised. It was Mallam Alimi who brought all these great men together because each and everyone of them used to visit him. Some came for talisman and others for Islamic religion. Some Ilorin people often refer to the town as "Gerin Alimi", meaning, 'Alimi's place'.
The second legend
Sheikh Abubakar Ahmad's book
Sheikh Abubakar was known to the world as "Alfa Omo Ikokoro". Alfa Omo Ikokoro was a leading Ilorin historian and the first indigene of the town to write a book of Ilorin history and he was the chief Alkali of Ilorin division. He said Ilorin was given the name because elephant bush forest was there, meaning of which is, "Ilurin" in Yoruba. He also said it was called Ilorin because of iron. The meaning of that in Yoruba language is "Ilu Irin". He gave an account of a man who lost iron and having searched for it and could not find it, the place he searched for it was called Ilorin and the town became known by that name. He lived there before the coming of a man known as Afonja.
When Afonja heard about that hunter, he migrated to the place where he was and settled down with him. Afonja was said to have just come back from a battle where he reportedly lost most of his men and thus could not return to Oyo and decided to settle with the hunter. Thus, the hunter, Eyinla, accommodated him in his house and vacated his own place for another area.
From there, the affairs of Afonja did not cease to prosper and everyone around came to him in large number and gathered around him, while the town of Ilorin did not cease to be populous and organised until there came a learned man. His name was al-salih (Saliu) from Sokoto in the West. Saliu was said to have been to Ogbomosho and Ikoyi before he came to Ilorin.
Afonja, in the account, invited Saliu, a learned man with his children and gave them lodging. It was said that the chief of those Fulani was named Olufadi, a cattle owner. The learned man was said to have converted many people to Islam, for he found the town in darkness and they were heathen and idol-worshippers.
The third legend
According to Samuel Johnson, the late Afonja was a native of Ilorin. The city was built by his late grandfather, Laderin. Laderin, the founder was succeeded by Pasin, his son, a valiant chief, who opposed the renowned Basorun Gaa of Oyo. Alagbin, the son of Pasin succeeded his father and in turn handed the town to his valiant son, Afonja with whom the rule ended.
Ilorin is sometimes spoken as Afonja's Ilorin. This is because he was the most renowned of the rulers and he was the one who made it into the large city it now is.
There are many areas around Ilorin then. For example, Kanla, Oke Suna, Ganma, Eleyinjare, Idofian, Oke Oyi, Ibare, Igbon, Iresa etc. It was said that Afonja, the warrior captured them one after the other and resettled them around Ilorin.
It should be noted that these are conflicting three accounts of Ilorin. Two of these historians are Ilorin historians, but they differed with each other.
One camp said Ojo-Isekuse founded Ilorin and that the town had no recognised king prior to Sheikh Alimi's arrival. Within this camp are historians like Alhaji Sulu Gambari and some other Ilorin historians, though all of them differ on the founding of the town.
The second camp claimed Ilorin was founded buly Eyinla or Emilla and that he was Afonja's host at Ilorin. They maintained Ilorin was already a big village before Afonja arrived there and when he came he had put up at Eyinla's house, but became a domineering guest to Eyinla as Eyinla quit his own house and left for somewhere else. These historians did not mention Ojo-Isekuse at all. Among these historians are Alfa Omo Ikokoro.
Therefore, one cannot pick one of these accounts as the only authentic one of Ilorin history because the historians are so varied as accounts and citizens of Ilorin themselves, just as interviews with Ilorin citizens revealed these divergences.
Speaking with Sunday Tribune, the president of Afonja Descendants Union, Alhaji Olola Kasumu, said Ilorin was a Yoruba town and nothing more.
"In the first instance, Ilorin does not belong to the North-Central geopolitical zone of Nigeria. We are Yoruba to the core and the boundary demarcation done by the colonialists in person of Lord Lugard and Captain Bower is fake. There is no boundary between us and the South West people. The thing was done by Lugard and Captain Bower. Lugard was the military officer guiding the Royal Niger Company and Captain Bower was with colonial office, Lagos. They carried out arbitrary designation of the boundary between the North and South. They are foreign people. They put one boundary at Odo Otin and the other at Budo Egba. They didn't consult anybody. You can't see any record. You only have it in history that a boundary was created.
"We have been agitating that these boundaries should be removed and our brothers joined with the South West. That had been our agitation for long and this is one of the reasons why Afonja Descendants Union was formed and to promote Ekundayo panel report on the matter. Yes, Ekundayo is dead, but we are alive. We want the Ekundayo panel report to be published because it favours Afonja. The conclusion of that Ekundayo report was that in the event of a vacuum being created in Ilorin emirate, succession to the throne should be done by plebiscite between the Afonja and Alimi families. Up till now, the report of the panel has not seen the light of the day.
"Our son, Governor Mohammed Lawal, could not even publish it and that's one of our struggles with Lawal. We wanted him to do it so we could be liberated. So, we are appealing to this government that the panel report is published and implemented and the boundaries removed," he said.
Alhaji Olola Kasumu, who emphasised that Ilorin people speak only one language, which is Yoruba, for commercial, religious and all other interactions, added that it was in Ilorin that the Holy Quran was translated to Yoruba, "and not to Fulfude (Fulani).
"Ilorin indigenes refer to emir as Alabi opo, Ayelabowo, Oba ti da'jo l'ojo Sunday. Is there any Fulani word there? We even use Yoruba Akomolede in our schools.
"Historical fact has it that Afonja invited Sheikh Alimi from Kuwo to fight in wars against Afonja's enemies. Alimi was going about as Islamic missioner and scholar, who studied under Uthman Dan Fodio. He was involved in Afonja's fight with Alaafin Aole. Later Alimi subverted Afonja and got his throne by false pretences, because he had his eyes on the throne, even though he was working for him. Alimi was a genius, while Afonja was a powerful fighter and the owner of the land," he said.
Ilorin is a meeting point for diverse cultures and languages. Consequently, some bicultural features are noticeable in the life of the people of Ilorin, and the dialect of Yoruba, which they speak, displays lexical borrowings from Hausa, Fulani, Nupe and Arabic languages
Furthemore, a book, Ilorin: History, Culture And Lessons of Peaceful Coexistence, co-edited by the Chief Imam of University of Ilorin, Professor Abdulganiyu Oladosu, with other authors, concluded that the peaceful co-existence among the people with two linguistic groups could be ascribed to the spirit of tolerance and accommodation of the Ilorin people, coupled with the similarities in cultural and religious beliefs.
"Islam is a potent force that binds these different ethnolinguistic groups together, particularly in Gambari area, as a single and cohesive group.
"Thus, inter-ethnic rivalry and tension which snowball into ceaseless bloodshed and carnage as experienced in some parts of the country is absent in Ilorin due to the spirit of togetherness and unity of purpose exhibited by Ilorin people. It is equally religious tolerance, moderation and understanding by Ilorin people that had fostered and sustained the relative peaceful co-existence among them and the Igbo traders who dominated Agaka, Baboko, Taiwo, Oko Erin and Murtala areas of the town.
Also, the use of the word "fa" and "too" in almost every statement of Ilorin people, is traced to Hausa people, likewise the word "kowa", meaning all of us, is Hausa language, for example. Mixture of Hausa, Islamic cultures and Yoruba is also noticed in waka music, dadakuada, were, fuji, which are some of traditional music of Ilorin people. Also, marriage among Ilorin Muslims is a mixture of Hausa/Fulani/Nupe/Yoruba and Islamic cultures, as the couple are made to read the opening chapter of the Quran and the first five verses of Suaratul-al-Baqarah, Quran 2, after the officiating minister might have read these verses, in what is called walimah al- quran.
It was also gathered among the Yoruba that part of the marriage ceremony is the kengbe maids, while it is Olomoba among the Fulani. They are similar. The kengbe maids are made up of the bride's friends who converge to entertain the new bride with music using gourds.
In addition, chieftaincy titles bear Nupe, Yoruba and Hausa/Arabic names. While Waziri, Daodu, Galadima, Sarkin Fada, Sarki Salama, Sarkin Dongari are Hausa title names, they are used side by side with Yoruba title names like Balogun, Baba Isale, Magaji Aare, Baale, Ajele, Iyaloja etc.
"These title names illustrate the broad-based political system introduced by the Fulani ruling class since the inception of Fulani hegemony in Ilorin in 1823. This all encompassing political arrangement entrenched a sense of belonging that accommodates all the ethnic groups in Ilorin, which further promotes solidarity and loyalty to the ruling house.