Offa Navy School Turns Out Another Set Of Graduates
Date: 2016-10-02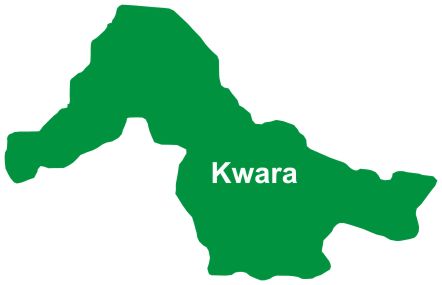 The Nigerian Navy school of Health Sciences, Offa, Kwara state has turned out another sets of graduates.
Our correspondent reports that the passing out parade and graduation of the 38th batch of basic medical qualifying courses graduates was a colourful sight to behold .Speaking at the ceremony, the Flag Officer Commanding, Naval Training Command, Rear Admiral Ifeola Mohammed called for the support of Nigerians in restoring peace to the Niger Delta and ending militants bombing of oil installations in the region.
Mohammed insisted that maintenance of peace and security is the responsibility of every Nigerians not just that of the security agencies alone noting "now more than ever before, we must see security as the concerns of all and hence, strive towards supporting the security operatives by providing necessary information about any breach or threat to peace"
"Just like President Muhammadu Buhari's administration mantra of 'Change Begins With Me', the peace and security of the country lies in the hands of all Nigerians, "he said.
Mohammed said the graduation was in fulfilment of the vision of of the Chief of Naval Staff "to develop a credible naval power in fulfilment of the Nigerian Navy's constitutional roles towards enhancing national prosperity and security".
The Naval Officer said he was optimistic that the graduands would make immense contributions to the quality of healthcare delivery in the country.
He charged the graduands"to put the knowledge gained during this course to judicious use in order to deliver quality healthcare to personnel and their families."
He applauded efforts of the Commandant of the school, Navy Captain Ibrahim Doko Nurudeen for the numerous achievements the school has recorded in the past few months.
"Most notable amongst these achievements is the improvement in the water supply situation through the drilling of an industrial borehole which has addressed the challenge of perennial water shortage in the school"
"There is also the upgrade of the anatomy laboratory,which has raised the standard of the laboratory to a level acceptable by professional boards" he said adding "Also worthy of mention is the accreditation of five professional courses among which two have been upgraded to National Dipoma and Higher National Diploma programmes".
Mohammed later commissioned the newly established Dental department and physio gym hall in the school premises.
In a brief remark,the Commandant of the school, Navy Captain Nurudeen said he was highly delighted over the graduands' successful completion of their courses.
Captain Nurudeen said the graduands were given the best training that would enable them compete favourably with their peers anywhere in the World.