OPINION: School fees hike ensnares parents, students groan under school fees burden
Date: 2023-08-08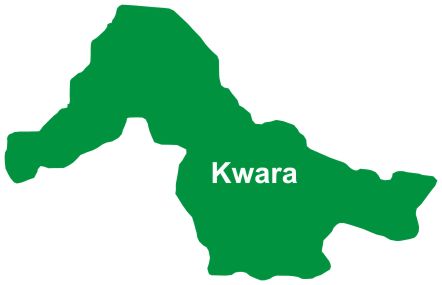 As schools are set to resume for a new academic session of 2023/2024, in September, there is palpable uneasiness among parents over hike in school fees, and other school materials, such as textbooks, uniforms and cost of transport.
Already, most private primary and secondary schools across the country have announced an increment in their fees, ranging from 10 to 30 per cent, or more in some instances, citing the current economic realities in the country as the major reason. The Federal Ministry of Education had few weeks ago in the circular, titled: "Approved fees/ charges for Federal Unity Colleges (1st Term) for new students," signed by the Director of Senior Secondary Education, Hajia Binta Abdulkadir, announced a new fees regime for new students which is jerked up from N45,000 to N100,000 per term. The action, which the ministry said, was approved by the immediate past administration of President Muhammadu Buhari, had been condemned by stakeholders, who accused the Federal Government of pricing education out of the reach of the children of low socioeconomic backgrounds.
But, following the government's step, private school owners and proprietors said increment in their school fees has become imperative if they are to remain in business and to deliver qualitative education. However, critical stakeholders in the nation's education project, especially parents and students are not happy over the development, which other education pundits lamented, would result in the withdrawal of many children from the school system due to the hike and inability to pay the new school fees rates. Few weeks ago, the New Telegraph reported a planned hike in school fees by private school owners, raising concern and setting a difficult period for parents and guardians of children and wards in private primary and secondary schools in the country. The development, which has continued to agitate their minds, would add to their hardship in the face of the current socioeconomic situation in the country.
Meanwhile, the removal of oil subsidy by President Bola Ahmed Tinubu on May 29, has brought untold hardship to Nigerians as the cost of food, transport, fuel pump price and other essential items have soared to high heavens, and its attendant effects on education. While expressing dismay over the new school fees regime, stakeholders noted that the increment in school fees and its attendant problems would force many parents to withdraw their children and enrol them in public schools that are not charging such exorbitant fees. New Telegraph, however, learnt that the management of Greensprings School, Lekki, Lagos, had in its letter to the parents and guardians increased the school fees by 18 per cent for the 2023/2024 school year.
Challenges
In the letter, it cited the high cost of school items, feeding and the current economic situation in the country as reasons. In the letter tagged: "2023/2024 School Fees," and signed by the Chief Executive Officer of the school, Lai Koiki, a copy of which was sighted by New Telegraph, the management stated: "These are indeed very challenging times, but we remain hopeful that there will be light at the end of the tunnel.
"Unfortunately, as a result of the current economic situation in the country, we are constrained to announce an increase in school fees for the 2023/2024 school year. We are keenly aware of the pressures that the prevailing realities have put on families and our parents at this time and have come to this decision with an acute sense of responsibility and a mind set to continue to support our students and their families as best we can. "To this end there will be an average increase of about 18 per cent on annual school fees for the next academic year (please see your child/ ward's bill for specific details for his/ her year level). While we presently continue to subsidise the impact of the economic landscape on our fees, we are charting a strategic course to remain sustainable and will continue to optimise our operations on the premise of innovation, quality holistic education and academic excellence. "We will continue to share relevant information with you along these lines. Sadly, we are no longer able to sustain offering complimentary meals to our students."
New fees regime
In Niger State, various private schools visited by our Correspondent had increased their fees by certain percentages owing to the current economic realities. For instance, El-Amin International School, Minna, owned by the late Maryam Babangida, the school fees for the nursery and primary section, which used to be between N65,000 and N70,000, respectively, have jumped up to N85,000 and N87,000, excluding toiletries, textbooks and uniforms for new intake; but with textbooks, uniform, toiletries, and others the students will now pay N150,000 per term.
For Himma International Schools for Prep/play class entry is N101,000; nursery school (N124, 500) while for Primary 1 to 3, they pupils will pay N134, 000 per term; while from Primary Four and Five they will pay N139, 000 and Primary Six is N144, 000. Also, at Himma College, it was learnt that the school fees which were formerly N185,000 have now been increased to N245,000, per term; while students in the NUT Endwell School at Chanchaga now pay between N50,000 and N55,000 for nursery and primary, respectively, against the former fees of N45,000. In Edo State, most private schools have also increased their school fees in order to stay afloat amidst the astronomic rise in the cost of living, caused by the removal of the fuel subsidy by the present administration. Findings, however, indicated that the increment depends on class and location of schools. Under the new fees regime, Igbinedion Education Centre is charging new intakes into the Junior Secondary School (JSS1) about N1,365,000 as against a little over N1 million being paid before the increment. At Deeper Life Higher School, located in Benin fresh students into the Junior Secondary School are to pay N700,000 against N600,000 being charged before; while the University of Benin Preparatory Secondary School (UPSS) has adjusted its school fees upward from N250,000 to N350,000 due to the biting inflation rate. Again, ISNO International Group of Schools increased its school fees to N450,000 for newly admitted students into JSS One from N370,000; while Landava Daughters of Charity Inclusive Schools, run by the Catholic Church, which formerly charged N350,000, now charges N400,000 for new intakes. While most schools are increasing the fees, the management of Dalcrez Star Academy, Jikwoye in Abuja, was indifferent as they reduced the school fees from N25,000 to N20,000, citing the current economy situation in the country and complaints by parents. The Assistant Head Teacher, Mary Onyeche, told New Telegraph that it has not been easy for some parents to cope with payment of their children's fees, and hence the management and parents held meetings and decided to reduce the tuition fee since there are still other levies such as textbooks, uniforms that are not included in the fees. Similarly, the owners of Excellent Approach International School, Abuja has not also increased its school as the school is still charging the old rates owing to the difficulty parents are going through already. But, in Bext Path Academy, the students now pay N41,000 instead of N31,000 per term, which according to the Proprietress, Mrs Osage, is to allow the management to meet up with the current reality. "Everything is expensive, our teachers are asking for a salary increase and we need to do all these from the school fees. We can't afford to give our children substandard service, hence the increments," she noted.
The situation in some schools in Akure, Ondo State capital, is the same, where the management of High Watermark School has increased the school fees from N42,000 to N81,000; while Mummy's Place International School, Oba-Ile Road, increased the school fees from N245,000 to N270,000, and the school bus moved from N30,000 to N60,000. Also, at Glory of God Group of Schools, the fees have been increased from N75,000 to N120,000; and Christ The Redeemer School, from N38,000 to N55,000. Findings by New Telegraph also indicate that Coral Hills Academy (Creche and Nursery and Primary) now charged N220,000 with textbooks and notebooks, uniform; Ameck International, Igbatoro Road (N300,000); Eclat British Academy above N200,000; Babcock Secondary, Ondo Road, Akure (N155,000); Water Spring International School, OkeIjebu, Akure (N250,000); Happy Preparatory School. ShopRite Road, Oda (N49,000); Calvary international School, Oda Road (N150,000); Impact international School, Alagbaka, Akure between N300,000 and N350,000; Highfield International School, Oba-Ile (N350,000); Omolere Nurse and Primary School, Omolere Road, Ijapo Extension (N70,000); Ereola (Secondary and Primary School (N50,000); Megen and Shield College, Oda Road (N300,000);
and Machbelt International School, Oke Ijebu Road (N350,000). In Ado-Ekiti, Divine Touch Secondary School, has jerked its school fees from N78,000 to N85,000; Mater Christi Catholic Primary School, Ado-Ekiti from N61,000 to N75,000; White Crescent Secondary School, Ado-Ekiti has increased the fees from N48,000 to N59,000 currently; Holy Child Catholic Secondary School, Ado-Ekiti from N170,000 to N200,000 including tuition fees, feeding (five times daily), ICT, uniform and PTA levy. Besides, Tahweed Model School Primary/Secondary School, Ado-Ekiti, Day students in primary school now pay N37,000 from former fees of N25,000; while those in secondary school are paying N38,000 from N27,000; and for boarding school, the students now pay N150,000 instead of former N120,000. Meanwhile, Pine Field Schools, Lekki, Lagos has increased its school fees from N301,000 to N500,000; while Day Waterman College, Ogun State now charges N3.7 million; Lekki British International School (N4 million); Grange School (N4.48 million). A visit to some schools in Lokoja, Kogi State by our Correspondent, showed that Federal University Nursery and Primary School, has reviewed its school fees from N15,000 to N20,000; while Excel Nursery and Primary School jerked up their fees from N9,000 to N12,000. However, the Admin Head of Muna International Comprehensive Academic School, Ahmed Kabir, said the school has not increased its school fees, but that any increment would be on new textbooks and other learning materials. In Kwara State, report by our Correspondent showed that Chapel Secondary School, Ilorin has increased its school fees from N62,850 per term to N87,300 per term; Ebenezer High School, Ilorin, which was charging N36,600 per term before, has now increased the school fees to N45,500 per term.
His Grace Nursery and Basic School, Ilorin, where the school fees before was N28,000 per term, is yet to announce the new increment; Union Baptist Grammar School, moved its fees from N55,000 per term to N57,000; Faith Academy charges N67,000; Flora Secondary School, Ilorin charges N42,000 per term; Hollab Secondary School, Ilorin is charged N29,000. Information gathered as to why most schools have not yet announced any increment in their school fees was because they are waiting for conclusion of work on the new minimum wage for workers by the federal, state and local government councils. However, schools in Calabar, Cross River State, are yet to announce any increment in their school fees as they prepare for resumption in September, and they are not considering any increment. Although he said the proprietor was away from Calabar, he explained that the Parents Teachers' Association (PTA) will not hesitate to kick again such idea because of the prevalent economic situation. The Proprietress of Uplift Kids School, located at Atimbo, Mrs. Essien, said: "As you can see, only few pupils are here and this is because of financial difficulty being experienced by their parents. Before now, our pupils were coming to receive lessons in large number but many of them can't even afford lesson fees. So, if you increase fees, parents will withdraw their children and take them to schools they can afford." At Mayflower Private School, Ikenne in Ogun State, the school fees for JSS I to SS3 ranges from N258,700 to N294,000 excluding cost of textbooks; N10,000 and N12,000 for boys and girls; while Day wear and Sunday wear cost N17,000 for boys and N15,000 for girls. A visit to some private schools in Bauchi, including Sunshine Academy, Al'furqan Science Academy, Dulphine Marie Academy, Giwo Science Academy and Harmony High School revealed that there was no announcement of increment in the schools fees before they went on holiday. However, it was gathered from some parents and students that there were rumours about the increase on the school fees in all the private schools in the state, though the management are yet to make such an official. A parent told New Telegraph that there was an increase of N5,000 depending on the child's class, but added that the school management met with the parents during one of the Parent Teachers Association (PTA) meetings and informed them about the decision. In Bayelsa State, Cedar Court British High School now charges N95,000 as school fees; Best Breed International Academy (N249,500) comprising school fees, uniform, and admission forms; while at Ala Montessori School, fresh pupils in the primary school are to pay N149,000 (comprising textbooks, school fees, inter-house sports and others), while the secondary school section charges N95,000 for books, sport wears, cardigan and others to make it a total school fees of N215,000.
Stakeholders' position
Meanwhile, the Proprietor of Masterpiece Schools, Agbado, Ogun State, Mr Tunde Atambala, however, lamented the current cost of running the school, saying though the school increases its fees every three years, the new increase for the new session would soon be officially announced. Given the prevailing economic situation in the country, he hinted that a 50 per cent increase would be made in order for the school to deliver. A parent, whose child attends the college, and who did not want his name in print, told New Telegraph that it is absolutely necessary for school owners to increase fees in the face of the current economic realities. Further findings indicated that stakeholders blamed the increment in school fees on the removal of the oil subsidy by the Federal Government, saying the students would now pay as high as 20 to 20 per cent increase.