Nigeria Records 12,000 New Cases Obstetrics Fistula Yearly- Consultant
Date: 2023-05-24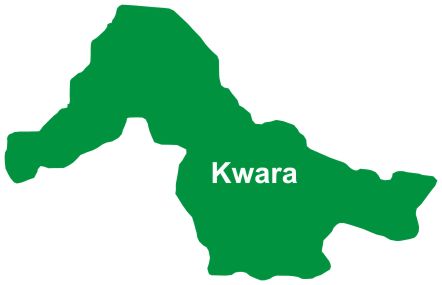 A Nigerian Consultant Obstetrician and Surgeon at the Aishah Buhari Mother and Child Hospital, Eiyekonrin; Kwara State, North Central Nigeria, Dr Shukura Okesina has disclosed that Nigeria records 12,000 new cases of Obstetrics Fistula yearly.
The Consultant stated this while speaking with newsmen, on the sidelines of the commemoration of International Day to End Obstetrics Fistula.
She observed that the day is important as it raises awareness and support for affected women and girls living with obstetrics fistula.
According to her, each year, obstetric fistula affects between 50, 000 to 100, 000 women worldwide.
"Nigeria carries 40 per cent of the burden, recording 12,000 new cases annually and about 150,000 to 800,000 women are affected by Fistula in Nigeria, which is a burden for the country" she declared.
Okesina further revealed that obstetric fistula is one of the most serious and tragic childbirth injuries stressing that it is a hole between the birth canal and bladder and/or rectum, which is caused by prolonged, obstructed labour without access to timely, high-quality medical treatment.
"The incidence is higher in the Northern part of the country. It is caused by prolonged obstructed labor and poor access to emergency obstetrics care," she lamented.
The Consultant explained that the risk factors include poverty, poor nutrition, and lack of education, poor health seeking behavior, lack of antenatal care, refusal or delay in delivery by skilled birth attendants in the hospital.
She, however, added that the condition can be surgically corrected after trying catheter treatment for four weeks and the woman still leaks urine uncontrollably through the vagina or leaks faeces through the vagin, saying that repair is usually done three months after the injury.
Okesina pointed out that the condition is not contagious because it a birth injury caused by the fetal head putting pressure on bladder/ urethra in front and rectum/ anus behind.
This, she said, leads to pressure necrosis forming a hole through which urine or faeces leaks through the vagina.
The Obstetrician warns against stigma on people with fistula, adding that there is need to show empathy and compassion to affected women.
"Some of these women are abandoned by family and friends because they smell badly, they lose their babies and husbands leave them. They are poor and cannot seek help and faced with Socio- economic dilemmas," she said.
Okesina disclosed that there are Specialist hospitals in the country with fistula surgeons or Uro-gynecologists who can repair such cases, adding that the first repair can achieve 97 to 100 percent success rates in good hands.
She said there are also fistula clinics and repair unit at Aisha Buhari mother and child hospital, Eiyekonrin and at the University of Ilorin Teaching Hospital (UITH).
In her remarks at the event, the Secretary of MWAN-Kwara , Dr Misturah Adana advised on the need for preventive measures against fistula.
She advocated on girl-child education, public awareness campaigns, community access to obstetric care, and legislation that address detrimental cultural behaviors.
Adana said the age of first pregnancy of girls must be factored among other things, which she said are essential to reducing the incidence of genital fistulas.
The programme was organised by the Medical Women Association of Nigeria (MWAN)-Kwara Chapter to sensitise the public on the danger of Fistula on women.
The theme of the day was entitled: "20 Years on-Progress but Not Enough! Act Now to End Fistula by 2030".