LG elections: Kwara unveils electoral commission
Date: 2023-05-04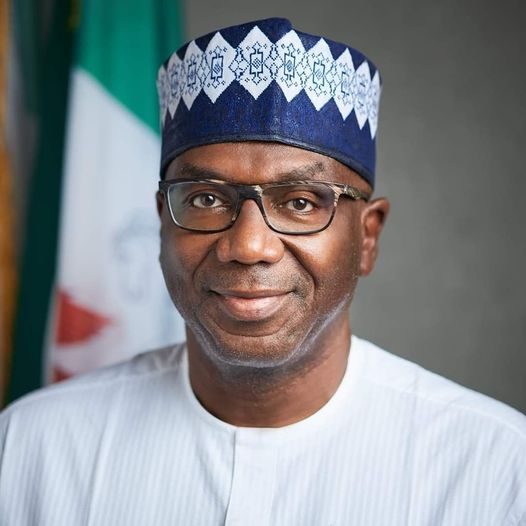 The Governor of Kwara State, Abdulrahman Abdulrazaq, has inaugurated the state Independent Electoral Commission in preparation for the Local Government elections in the state.
Abdulrazaq charged members of the commission to discharge their duties in accordance with the oaths of their offices, according to a Nigerian Tribune.
Members of the inaugurated KWSIEC include Okala Baba (Chairman); Edret Abel; Hassan Salam; Gbadeyan Yomi; Ndama Al-Hassan; Saka Kehinde; and Abdullah Amudat.
The governor noted that the unveiling of the commission officially kicked off the process to conduct the local government elections in the state.
"Today's inauguration of the chairman and members of the Kwara State Independent Electoral Commission officially kicks off the process for the conduct of the local government elections in the state.
"I charge all of you to consider this as an important duty to our state. I also assure you of our full support to conduct the local government polls, which would usher in new leadership specifically for grassroots development.
"I urge you to discharge your duties in accordance with your oath of office. It is also important for you to properly engage with all the stakeholders in the electoral process, especially the political parties and the populace," he said.
Also sworn in are the chairman and members of the Kwara State Fiscal Responsibility Commission.
Members of the FRC are Abubakar Uthman (Chairman); Oyedun Funke (member); Yusuf Aremu (member); and Abdul Gana Lukpada (member).
The governor enjoined members of the FRC to operate within the confines of the law, noting this will help to promote fiscal discipline, accountability, and effective service delivery to the people of the state.
Present at the event were Deputy Governor Kayode Alabi; members of the State House of Assembly led by the Speaker, Salihu Danladi; State Chief Judge Justice Abiodun Adebara; Grand Kadi Shariah Court of Appeal Justice AbdulLateef Kamaldeen; Secretary to the State Government, Professor Mamman Jibril; Head of Service, Mrs Susan Modupe Oluwole; other cabinet members; and some family members of the appointees, among others.