Kwara Central: Mr. Nigeria begs Oloriegbe to work for APC success
Date: 2022-08-03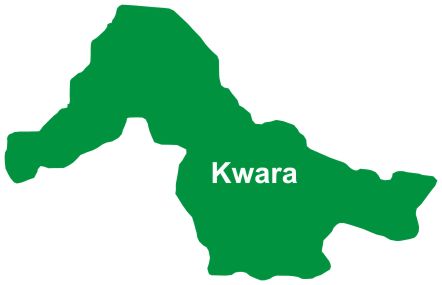 The Publisher of Kwara People Magazine and Technical Adviser of GOAL MOVEMENT, Hon. Abdul-Hameed Oladipupo Alli (Mr. Nigeria) has urged Sen. Yahyah Oloriegbe to rescind his recent decision not work for the success of the All Progressive Congress in the State.
He urged the senator to emulate his co-aspirant, Ambassador Yahyah Seriki, who did not only accept the result but also called on his teaming supporters to do the same.
Hon. Alli, who is also the convener of Ilorin West stakeholder on Kwara Central Senatorial power shift, made this appeal during a congratulatory visit to the APC flagbearer for Ilorin West/Asa Federal Constituency in the 2023 general elections, Hon. Muktar Shagaya, on Monday at his GRA residence in Ilorin.
Describing Oloriegbe as a brother from the same Ogidi Ward, he said the senator is not only a Muslim but a reputable Islamic scholar who would hardly make a complete statement without quoting relevant chapters of the Qur'an or Hadith of the Prophet Muhammed.
He called on all well-meaning clerics , scholars and Kwara Central residents, to join him in pleading with the outgoing Senator to accept the outcome of the Primaries as an act of Allah.
He said, "Dr Oloriegbe should avoid a situation where he would be seen as a desperate politician who has put his hope on the Governor, a tin god rather than his Allah, who created him , the Governor and the whole universe.
"He should seek forgiveness from Allah, he might have committed another sin for comparing himself with Allah who decided his faith, the faith of his fellow aspirant, Ambassador Yahyah Seriki and that of the flagbearer, Mallam Saliu Mustapha, whom we are all praying to coast home with victory alongside Governor Abdulrahman Abdulrazaq, Hon. Muktar Shagaya, and all APC candidates in Kwara state in particular and Nigeria in general."
In his response, Hon. Muktar Shagaya, thanked him for taking professional step towards correcting the mischievous representation of a photograph of he took with the People's Democratic Party Presidential Candidate, Atiku Abubakar, which surfaced online shortly after the party primaries with insinuations that he went to congratulate the other party candidate.