Tackling hidden hunger with orange flesh sweet potato
Date: 2015-10-16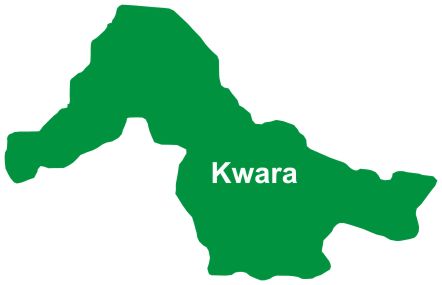 Hidden hunger is one of the biggest global challenges of our time. While farmers are making efforts to address hunger that concerns quantities of food, nutritionists and farmers agree that not much has been done to position agriculture to address micronutrient deficiency which has to do with food quality.
For them, it is possible, for example, to eat 2,000 calories of starchy foods - unenriched white flour, or white-fleshed potato - and while one won't be hungry, one's body would lack the essential nutrients to properly function.
According to them, the human body needs iron from food sources to build blood cells; vitamin A to support immune system and vision; iodine for cognitive development and thyroid function. Of particular importance are the essential micronutrients, which the body needs for survival but cannot be produced by itself. These are vitamins and metals such as iron and zinc, among others.
To solve this problem, experts are advocating food fortification to eradicate preventable diseases and improve lives. Consequently, organisations have also started to enhance the nutrients in staples. Examples of these include intensive breeding to develop high iron content beans and pearl millet; high zinc content wheat and rice; and high vitamin A content maize, cassava, and sweet potato.
Once seeds for biofortified crops are distributed, farmers are then free to plant, harvest, and save seeds as they deem fit. Doing so ideally provides a long-term solution to combat hidden hunger.
Presenting the annual lecture of the Agricultural and Rural Management Training Institute (ARMTI), Ilorin, Kwara State, the Country Representative and Technical Advisor, International Potato Center (CIP), Dr Mrs Olapeju Phorbee said sweet potatoes are a common staple – but contain little-to-no Vitamin A. To this end, she said her center, is working extensively to introduce an orange-fleshed sweet potato (OFSP) that is high in vitamin to Nigerian farmers.
According to her, OFSP has shown to be an extremely rich source of bio-available pro-vitamin A, which is largely retained when the sweet potato is boiled, steamed or roasted.
The CIP she said it is working with the Federal Government to increase the annual production of potatoes put at 3.9 metric tonnes to boost the economy, create jobs and advance the livelihood of Nigerians.
According to her, Nigeria is the third largest producer of sweet potato in the world after China and Uganda.
Though with its potential benefits, Mrs Phorbee, said potato has not been unexploited in the country.
To this end, she said the centre introduced Reaching Agents for Change (RAC) Project to create new awareness focusing on the promotion of OFSP, which is better nutritionally. According to her, the market for it has been successfully demonstrated in the Osun State on the school feeding programme.
Her words: "We are currently on the pilot phase of OFSP pottage in the school feeding menu."
According to her, OFSP has huge potential to improve the wealth of the people especially when the whole value chain is well exploited.
She said:"It's short production cycle, adaptability in marginal soil and possibility of irrigation farming makes OFSP a cash crop that can be available all year round in Nigeria for various purposes- household consumption, income generation for the grassroots and small-medium processors, and as an industrial raw material."
To date, over 20,000 households have received at least one bundle of OFSP vines to plant and access its roots for either consumption or commercialisation. The vine multipliers are obviously making money in vine sales especially from organisations that are using OFSP in their developmental programmes.
With the growing level of OFSP awareness in Nigeria, raising more commercial multipliers and farmers at all levels, she noted, is worth considering for employment generation.
The acting Executive Director, ARMTI, Mr Anthony Njoku said the theme of the 18th Annual Lecture of ARMTI, "Food Security, Employment Generation and Wealth Creation in a Developing Economy: The Role of Orange-fleshed Sweet potato (OFSP) Value Chain Development" demonstrated that the institute as a committed agency of the Federal Ministry of Agriculture And Rural Development (FMARD) for strengthening government policies, especially in agriculture and rural development.
Having been involved since 2012 with CIP and its Reaching Agents of Change (RAC) project in training experts on Sweet Potato Value Chain Development, Njoku said ARMTI chose the title of its 18th Annual Lecture to bring home, the potential and extra-ordinary importance of the sweetpotato value chain development in Nigeria's efforts to diversify her economy by making agriculture a business.
He said the "Jumpstarting Project for OFSP Vine Production" is designed to serve the Kwara and Osun states' farmers. He said the institute has undertaken a development initiative, the Village Alive Development Initiative (VADI) to improve the economic well-being of the communities around its operational area. Seven communities are involved, they include Fufu, Falokun-oja, Jimba-oja, Elerinjare, Apa-ola, Igbo-owu and Ilota. 53 operational and productive groups have been formed. Seed fund, totalling N10,000,000, he disclosed has been disbursed to the seven communities; and savings mobilisation in the communities by June this year stood at N6,094,865.
The total loan disbursed by June, in the communities, he said is N11,092,00, while loan repayment stood at N8,378,020 indicating 75.5 per cent loan repayment rate at the time.
The participating communities, groups and individuals, he disclosed, operate and manage independent bank accounts in the project. The Permanent Secretary, FMARD, Sonny Echono said the ministry was also aware of the laudable strides that ARMTI is making.
Represented by the Director, Human Resources, Mr Itua Aikhoje, Echono, said VADI implemented in seven communities in ARMTI's operational area has the potential to spread speedy and sustainable development to the rural communities all over the nation, with time.
"The Jumpstarting Project for Sweet Potato Vines Multiplication that we have just commissioned this morning, I am told, is a pilot project that is being funded by an international partner of ARMTI, the International Potato Centre. Together with the ToT (train the trainers) on orange-fleshed sweetpotato, these initiatives depict the kind of proactiveness we are talking about."
He emphasised the importance of agriculture, adding that it has taken the front burner with the dwindling fortunes of oil. By this, he said employment would be generated in abundance and the sector would be seen as a major source of wealth creation for the nation.
Kwara State governor, Dr Abdulfatah Ahmed, said the state has identified the need to take bold steps to develop the agricultural sector to stimulate food security, job creation, wealth creation, economic growth and rural development. Represented by the Special Adviser to Agriculture and Rural Develoment, Hon Anu Ibiwoye, he said the state government has initiated and incorporated agriculture as a major policy-thrust in its Shared Prosperity Agenda, which is the cardinal platform for driving the economic transformation of the state.
This has culminated in the development of a comprehensive and all encompassing document known as the "Kwara Agricultural Modernisation Master Plan" (KAMP) to fast track the development of Agriculture not only as a major driver of the economy of the state, but also as a veritable tool for youth employment and empowerment, a tool to arrest social ills such as youth restlessness rurla/urban drift.
He said the state is a trail blazer in the introduction of mechanisation and public private partnership in agriculture. This, according to him, has been yielding tremendous result in terms of increase in agricultural products output, growing export potentials of some products, and ensuring food security in the state. The tremendous success of the commercial farm project in Shonga, Kwara state, being the first of its kind in Nigeria is a good example of this accomplishment, he added.
The project has engendered the social development of the rural communities in and around Shonga, provided gainful employment for the rural women and youth population as well as facilitated the provision and development of infrastructure in the rural community leading to increased agricultural output, and a reduced rural-urban drift of our rural population.
In addition, he said the state has established Kwara Agric Mall, a one stop coordination centre for farmers' needs, providing access to agric inputs, equipments, finance, extension and markets.
According to him, Kwara State is in the rice producing belt of the country with about 400,000 hectares of land available for rice production. The annual rice production figure for the state, he said is estimated at 120,000 metric tonnes. Efforts are being made to increase it through lead farmers under the off-takers Demand Driven Agriculture (ODDA) programme, he assured.