NYG: Kwara sisters win squash gold, silver, five-year-old dazzles
Date: 2023-09-29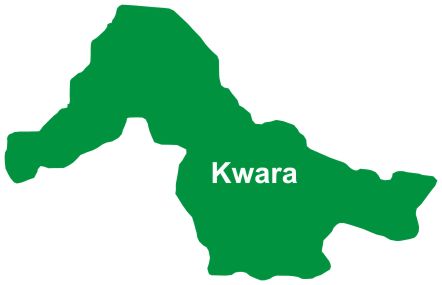 Nigeria's up-and-coming athletes continued their battles for medals on Day 6 of the National Youth Games in Asaba.
In squash, Kwara State claimed gold and silver as the AbdulRaheem sisters, Khadijat and Aishat, battled it out in the girls final.
Khadijat, the elder sister, clinched gold, while Aishat secured silver as the two students of Baptist Government Day Secondary School, Surulere, Kwara State shared the podium.
Kwara celebrated once more in the scrabble tourney as Aliu Abdulqudus, Sufian Boluwatife, and Khalid Olosun secured gold in the team event by defeating Lagos State 3-1 in the final. In the girls' event, Balikis Ajao, Alege Haleemat, and Olojoku Hadiyah earned a silver medal.
Also, five-year-old Naomi Ehi Onoja of Benue State caught the attention of the Nigeria Chess Federation with her stellar performance in the girls chess event, which earned her an invitation from the federation.
Emerging tennis star Lorelay Hoizendorff-Senglide won gold in the tennis girls singles event for Edo State, after the 12-year-old defeated Goodness Aina of Ekiti State.
Agboola Tobiloba was another outstanding performer in tennis, winning two gold medals for the Federal Capital Territory on his debut at the games.
The young star models his game after 24-time Grand Slam winner Novak Djokovic.
Also, hosts Delta State continued their impressive performance that has kept them in pole position on the log by defeating Kaduna State 3-1 to win gold in the boys volleyball event.
It was a double swoop for the perennial winners of the National Youth Games as the girls team also defeated Kaduna State 3-0.
Anambra State won bronze in the boys and girls categories.
Meanwhile, 12-year-old Delta gymnast, Stephanie Ogechukwu, who won four gold medals has dedicated her medals to Governor Sheriff Oborevwori.
"I worked very hard during training and I am happy and thank God that I am dedicating these gold medals to the Governor of MORE Agenda, Sheriff Oborevwori," she said.
Ogechukwu, an SS1 pupil who turns 13 on Saturday, is hopeful that the Delta State Government will grant her a scholarship and guide her to the highest level of her gymnastics career.