OPINION: DISTORTION OF HISTORY BY ALHAJI HARUNA MOHAMMED (FROM TSARAGI): PUTTING THE RECORDS STRAIGHT
Date: 2020-06-17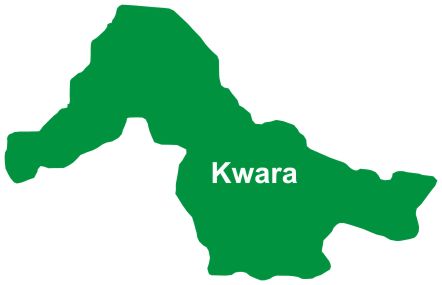 INTRODUCTION
Our attention has been drawn to an audio by our brother, Alhaji Haruna Mohammed which has gone viral. In the audio he challenged anyone, who cares, particularly from Ilorin Emirate, to refute his historical narratives about Ilorin. We have taken up the challenge to put the records straight.
As a matter of fact, we are in possession of the write-up by Abubakar Sidiq of "Gambari Progressive Society" which he claimed to be reacting to. We strenuously perused the said publication from the beginning to the end and there was nowhere Abubakar Sidiq referred to the people of Kwara North derogatorily as " Ara Oko (Bush people).
We were worried when we listened to Alhaji Mohammed Haruna alleging that Abubakar Sidiq described the people of Kwara North as 'Ara Oko' (Bush people) because we were sure a true son of Ilorin would not refer to anyone from Kwara North as such. This is because every Ilorin indigene is aware of the age-long brotherhood between the various people of Kwara North and us. We were relieved when it turned out that Abubakar Sidiq's article did not contain such.
He only reacted to statements ascribed to Prof. Sakah Mahmud.After an attentive listening and careful analysis of Haurna's broadcast, one would easily see through the fictions, fallacies and distortions of history in it. Apparently, he was on a mission, or on the path of instigating the people of Kwara North against the people of Ilorin Emirate with whom they have shared generational brotherhood. We abhor this dastardly act by an otherwise honourable brother.
We hereby pooh-pooh the incendiary statements attributed to him by distilling the inaccuracies therein and bringing to the public domain the truth and nothing but the truth.
ILORIN AS A COMMONWEALTH
The first claim by Alhaji Haruna was that "Ilorin is a common wealth" because some people of Kwara North origin had primordial roots in Ilorin. He mentioned the names of some compounds in Ilorin with attachment to some tribes in Kwara North. Does that mean Ilorin is a "No man's land"? It is difficult to find any correlation between this assertion and the issues raised by Abubakar Sidiq. However, suffice it to say that people of diverse ethnocultural backgrounds migrated to Ilorin for various reasons, principally for refuge, trade and congenial atmosphere for Islamic development. Some were even emancipated slaves. This phenomenon of multi-culturalism is a global characteristic. Many cities in Nigeria are of similar conglomerations namely: Kano, Ibadan, Lagos and even Calabar in the South-South.
KWARA NORTH'S CONTRIBUTION OF 31% TO KWASU
Another spurious claim by Alhaji Haruna Mohammed is that Kwara North is contributing 31% of the funding of Kwara State University, Malete while Ilorin Emirate contributes only 25%. Nothing can be farther from the truth. The fact is that each Local Government Area contributes 5% of her monthly Federal allocation to the University. The aggregate contributions of the Local Governments of Ilorin Emirate are no doubt more than that of Kwara North minus Moro Local Government Area based on the sharing criteria on LOCAL GOVERNMENT basis. Even then and for the sake of emphasis, the totality of the contributions of all the local governments is not more than 20% of the running cost of the university. The balance of 80% was continuously sourced by the pioneer and the immediate past Vice-Chancellor, Prof. Abdulrasheed Na'Allah.
The said contributions of the erstwhile Vice-Chancellor, Prof. Na'Allah, a prominent son of the Emirate, surpassed aggregated monetary contributions by all the Local Governments in the State towards the developmental status of the University. This was achieved within the decade he presided: based on obvious parameters-- ingenuity, emotional investment, international assistance, innovative concepts, prudent management of resources, special intervention by TETFUND et cetra
APPOINTMENT OF NEW VICE-CHANCELLOR FOR KWASU
With respect to the appointment of the new vice-chancellor of KWASU and the allegation that Ilorin Emirate outmanoeuvred the Kwara North candidate, this is another allegation or insinuation that is laughable.It is a known fact that in the first place, it was our son, Prof. Abdulrasheed Na'Allah , who invited Prof. Sakah Mahmud of Kwara North descent and facilitated his appointment as well as a career progression to the top as Deputy Vice-Chancellor of KWASU which gave him the advantage to emerge as Acting Vice-Chancellor at the end of the tenure of Prof. Na'Ahllah.
In addition, the previous Governing Council of the University headed by an eminent international scholar from Ilorin Emirate, Prof. Saka Nuru, scored him higher than all other candidates including eminently qualified candidates from Ilorin Emirate and recommended him but the will of Allah prevailed.
KWARA NORTH'S SUPPORT FOR ILORIN TO WIN WARS
Alhaji Haruna Mohammed also claimed that Kwara North supported Ilorin Emirate to win various wars in ancient times. This false claim betrays the limit of Alahji Haruna's knowledge of either the history of Ilorin Emirate and of the entire Nupe people in Nigeria. To avoid embarrassment in the future in matters like this, he should familiarize himself with available Gazetteers of Nupe and Ilorin provinces which were written by neutral scholars and administrators about a century ago. He may also refer to books written by modern scholars on the history of Ilorin Emirate and of Nupe land especially The Foundations of the Bida Kingdom by Michael Mason.
SOBI WAR
Alhaji Haruna also alluded to 'Sobi war' otherwise known to Ilorin people as Majia invasion. Majia, the Nupe King, really pursued, to Ilorin, Fulani clerics under the leadership of Dendo who sought and obtained refuge in Ilorin under Sheikh Alimi, their kinsman. Consequently, Ilorin troops repelled Majia Army far beyond the River Niger and never did he attempt to invade Ilorin again It was after that war that Ilorin enabled the Fulani clerics to return to Nupe land and found Lafiagi, Shonga, Bida, Agaie and Lapai. Thereafter, Ilorin facilitated stabilization of this Fulani Emirates in Nupe land by intervening to end internecine wars which ravaged the area in those days.
Archival records abound to authenticate this narrative. That is what makes the difference between fiction and history.
OLD PROVINCES AND DISTRICTS
Concerning the old provinces and districts, it was not the making of Ilorin that the colonialists merged them at their own behest. Even the African continent was partitioned arbitrarily in a similar manner. The colonialists did that for their own administrative conveniences and colonial interests rather than to favour Ilorin in any form.
EMIR ABDULKADIR'S VISITS TO PATIGI ETC
Alhaji Haruna Mohammed claimed that Emir Abdulkadir, in particular, was always on visits to Patigi et cetera before going for meetings in Kaduna. On the contrary, the visits were not courtesy but official ones embarked upon as the superintending Emir over and above other traditional rulers in the Province. More so, Alhaji Haruna Mohammed was too young to recall vividly as he claimed the happenings during Emir Abdulkadri's visits as the said Emir died in 1959.
CREATION OF KWARA STATE
It is pertinent to recall that when the General Gowon Military administration created States in 1967, it clearly stated that issues of name and capital of the States were tentative and subject to alteration as each state felt fit. It was on the basis of this flexibility that Ilorin Descendants Progressive Union (IDPU), as the Union was called then, submitted a memorandum to the Bamigboye Military Administration of the new State that the name of CENTRAL WEST STATE (which was what Kwara State was originally called) was reminiscent of the highly vexatious demand by the old Western Region and the premiership of Chief Obafemi Awolowo that the erstwhile Ilorin and Kabba provinces should be merged with the old Western Region. The Union then demanded that the State be named after a prominent geographical phenomenon in the State.
Nobody in the state opposed the idea of a change of name but the people of Kabba province submitted a memorandum calling for the transfer of the State Capital from Ilorin to Lokoja. In response to these demands, the State Government set-up a 16-man Committee to look into the two memoranda and any other that it might receive and make necessary recommendations. The committee comprised eight members from Ilorin and Kabba provinces respectively as follows:
ILORIN PROVINCE KABBA PROVINCE
Algebra. A.G.F Abdulrasaq, SAN Chief S.B Awoniyi
Dr. Olusola Saraki Prof.R. A.Adeleye
Dr. P.A.O Dada (Oro Ago), Mr. G. Obatoyinbo
Prof. Ogunshola (Babanloma), Gen.E Abisoye
Chief Tunji Oyinloye (Igbomina), Alh. Badamasiyu
Lawyer J.O Ijaodola (Offa), Mr. Victor Ndalugi
Mr. Samuel Adeniyi, Senator Abdulsalam
Alh. Yusuf Idiaro, Chief Ajayi
Alh. Ahman Pategi was the Moderator but he did not have the right to vote.Alhaji Yakubu Amori Gobir, assisted by Mr. J.O Aje, was the secretary of the Committee, which had its sittings in Lokoja where Mr. J.A Aderibigbe was the Provincial Secretary in charge of Kabba province.
In the course of its assignment, the Committee received a memorandum from Igala people demanding that Atta of Igala, who was the only other First Class Chief in the state after the Emir of Ilorin, be made Chairman of the State's Council of Emirs and Chiefs. After a series of meetings and protracted discussions, the Committee resolved and recommended:
i. That the name of the state be changed from CENTRAL-WEST to KWARA STATE
ii. That Ilorin should remain the state capital and
iii. That the Emir of Ilorin who was graded as First Class Chief in 1900 and who was number ten in the ORDER OF PRECEDENCE for Emirs and Chiefs in Northern Nigeria prior to the creation of States in 1966 and not the Atta Igala who was upgraded to First Class in 1965 and was Number sixteen in the ORDER OF PRECEDENCE, be CHARMAN of the State Council of Emirs and Chiefs in KWARA STATE.
From the lists of the participants earlier referred to, where were those that Alhaji Haruna repeatedly mentioned in his audio recording as those who helped to make decisions to favour Ilorin? It is obvious that Alhaji Haruna Mohammed deliberately distorted historical records.
MBANEFO PANEL
Concerning the Mbanefo Panel, Ilorin people appeared before it for a change of name of the state to ILORIN STATE as it was common for States to be named after the most prominent and dominant towns such as Bauchi, Kano, Sokoto, Lagos and Kaduna. This demand by Ilorin was a sequel to the demand by Borgu that they should be transferred to Kebbi and the demand by EDUPA that Nupe-Speaking people of Kwara State should be merged with their kith and kin in Niger State.Therefore, it is mischievous to state that we didn't know what we wanted: On the contrary, since other parts were ready to leave the state and Kwara River would no longer be relevant to Ilorin, thus creating the need to rename the State as Ilorin State.
CONCLUSION
In his narrative, Alhaji Mohammed Haruna, referred to Ilorin Emirate with truckloads of insults and disparagingly described our exalted Emir as 'this one now' as well as stereotyped Ilorin as a town best known for drivers.
We are not surprised that Alhaji Haruna declared that at the inception of Kwara State the only State Government personnel of Ilorin were DRIVERS. He was too young to know what was going on then! Otherwise, he would have known that the pioneer Solicitor-General(Babatunde Belgore), Chief Judge(Justice Saidu Kawu,C.O.N), Chief Conservator of Forests(Alhaji Adelodun), Deputy Chief Medical Officer(Dr Abdulkadir Oniyangi, O.F.R), Chief Nursing Officer(Alhaji M. B. Baker), Deputy Government Printer(Alhaji Babatunde Agaka) et cetera were indigenes of Ilorin. At the Federal level, both Alhaji Yusuf Amuda Gobir,O.F.R, and Alhaji Abdulkadir Oba were Permanent Secretaries, Alhaji A. A. Jimoh was an Under Secretary, Alhaji Ayinla Olomoda O.O.N was a Principal Asst. Secretary, Alhaji Aremu Mona was a Senior Quantity Surveyor etc. Many more Ilorin indigenes were deployed to other Northern States at the top echelon of the Public Service.Similarly, the way he described the late Governor Mohammed Alabi Lawal simply indicated the humility inherent in Ilorin people. If a senior in upper six could recognize a very junior pupil at the entry point, it is an attribute of an individual who though was on a high horse but did not look down on those walking bare-footed.
Finally, we would like to appeal to Alhaji Mohammed Haruna and people who have the same mindset not to do anything to jeopardise the age-long relationship between the people of Kwara North and Ilorin Emirate. They ought to do everything not only to maintain but to improve upon our relationship which has, historically, been mutually beneficial.
Signed:
Alhaji Aliyu O. Uthman, fsi,
National President.