OPINION: Is Kwara State Not Being Sold Out? By Abdulmajeed Wahab
Date: 2016-10-21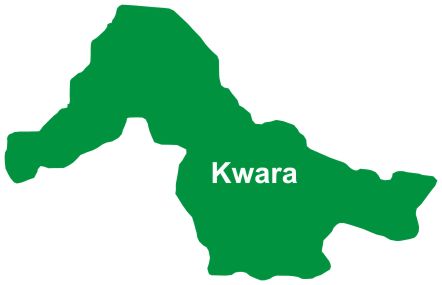 I chose to write on the above subject because of what I can best describe as "indirect selling" of Kwara assets. Recently, the Federal Government of Nigeria thought of selling our National assets so that the proceeds from those sales can be injected directly into the economy while the Government would also not be involved in maintenance of these assets thereby saving taxpayers money for more important projects. As good as this might sound, some of us kicked against it because, we know nothing good will come out of that. At least the FG listened and put the idea on hold.
Just last month, I read that a company known as "Investment One" will be in charge of some capital projects in Kwara State including our celebrated Geri-Alimi Diamond under- pass. Then I asked, "Do we still have ministry of Works and Housing in our dear state?" Do we have commissioner and Permanent Secretary in this ministry? Is this organization helping Kwara State for free? Who owns this Investment One? Just like the State Government indirectly took over the responsibility of the ministry of Finance through Kwara Internal Revenue Service (KIRS) and almighty Harmony Holdings, the AbdulFatah Ahmed-led administration has taken over the activities of the Works ministry. Investment One will now serve as middle man between the contractors and ministry of Works or what?
As if that is not enough, Just few days ago we got another shocking news that a private company has formally taken over our Kwara Hotel through a Public –Private Partnership (PPP) arrangement. It means our hospitality industry is slipping through our hands also. The Government claimed that the hotel is degenerating and with the current economic situation, the best option would be to allow a private company to bring it back to World-class standard. Then, I asked, who has been in charge of this hotel? Thanks to Google, I found that since 2012 it has been under Harmony Holdings. Then, what went wrong? Are we saying the Government is not generating enough income from this establishment? This PPP needs to be re-examined. We lost Kwara Express, Tshonga farm and now Kwara hotel among others. We lost them because we are not getting feedbacks (expected income).
I am saying this because we are not sure of which one would follow; this Government started by selling the lands that belongs to our established Institutions. From Legal Studies land to that of Government Secondary School Ilorin. We all knew what happened to the land that belongs to the Federal Ministry of Agriculture and many others. Now, the State Government is collecting revenue on behalf of the Local Governments, where is the separation of power? I think all these are happening because Kwarans are quiet people.
My humble suggestion is simple let the State Government give us the reasons why our valuable assets cannot be managed by the Government? Explain to the citizens the role of Harmony Holdings in bringing the number one hotel in the State to this degenerating condition. It would also be important if the Government can get financial details of these establishments published.
Stop the direct and indirect sale of Kwara assets.
Abdulmajeed Wahab (abdmajeedwahab@gmail.com), a Taiwan International Graduate Program Ph.D. fellow writes from Taipei, Taiwan.