OPINION: Kwarans Need Sound and Quality Education. By Abdulmajeed Wahab
Date: 2016-09-24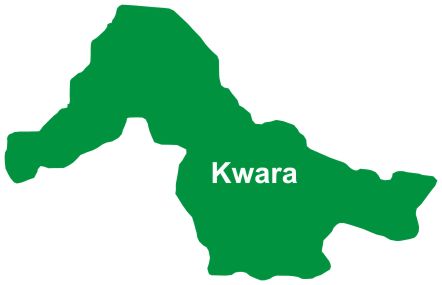 When I read that the Kwara APC said the State was broke, I was putting some things together for our page to let people see why Kwara should not be among the State of our dear Nation to be complaining, because we have all it takes to prevent this. While gathering my facts, I came across this headline "Kwara closes 10 Private Schools". I quickly decided to drop my initial plan and decided to state my view on this most important issue.
First, I will like to appreciate the effort of the State Government towards ensuring that Kwarans get sound education in healthy environment. Though, people have raised concerns about the types of schools that were closed; some argued that most/all affected schools were Islamic schools, while some considered it as a way to reduce the number of private schools in Ilorin-West Local Government/ Kwara Central senatorial district. All I know is that, the Government was right in taking that bold step. I think we should be more concerned about the reasons behind the closure than the type of the schools closed. The two reasons provided by the Government official were poor infrastructure and unsuitable learning environment noted in those schools.
It sounds very good! This is because the government can no longer deny the fact that they know the right thing. If those reasons highlighted were enough to order the closure of those schools, then, almost all our public schools should be closed. I am not sure of any public school in Kwara state that is not suffering from infrastructural decay and man-made unsuitable learning environment. This has affected the state alot. By 2017, Kwara State would be 50. Yet, we can't boast of 5000 indigenous medical doctors, 2000 indigenous Engineers, 1000 Ph.D holders in all fields, 2000 Lawyers, 300 Chartered accountants (Home and Abroad), 50 economists, 2000 entrepreneur etc. This is a true reflection of the attitude of our leaders towards the most important sector.
Therefore, I call on our Government and all stakeholders to stand against this problem. Because the growth and development of our dear state is highly dependent on soundness of education given to the citizens. In achieving this, from 2017, I want to see a budget that would give priority to our educational sector. This will enable the Government to take care of our teachers in both primary and secondary schools across the state; renovate our schools to be able compete physically with the best private school in the state; equip the Science laboratories in our secondary schools and encourage our younger ones to give priority to sciences; increase the subventions to our higher institutions of learning (but not to turn them to ATMs); make KWASU and KWARA aviation school avoidable for indigenous students etc. Kwarans will never forget any Government that gives priority to education.
We deserve sound and quality education!
Abdulmajeed Wahab (abdmajeedwahab@gmail.com), a Taiwan International Graduate Program Ph.D. fellow writes from Taipei, Taiwan