Sobi Hill: Place of convergence for different faiths
Date: 2013-09-08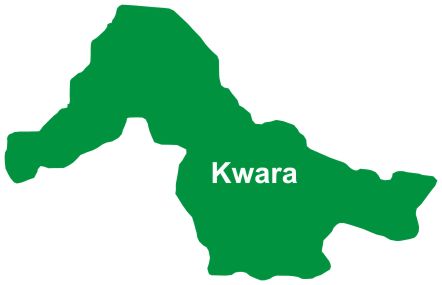 Sobi Hill is one of the interesting places in Kwara State. SUCCESS NWOGU, who visited the hill, writes on its geographical importance and people's belief that it is a place where prayers are answered
Sobi Hill, which apparently derives its name from Sobi community in Ilorin, Kwara State presents a fascinating natural phenomenon.
The hill which is a combination of two major rocks is near the popular Harmony Estate in Ilorin, the office of the National Drug Law Enforcement Agency and the 22 Brigade, Nigerian Army, Sobi Barracks. It is also close to the road leading to the Kwara State University. It can be accessed through a bush path.
When SUNDAY PUNCH visited the hill, men, women, young boys and girls including children were seen walking along the path.
The immediate community to the hill is a settlement of low and middle class residents comprising Christians and Muslims who co-exist peacefully. The place has mostly bungalows. There are some uncompleted buildings in the community.
Our correspondent who climbed one of the rocks observed that there is a make-shift building on the topmost part of the taller rock. It was learnt that the make-shift building is used for prayers by visitors to the hills.
Besides, there are some small structures made of rock where visitors keep their belongings. Also, some portions at the top of the second rock were marked as 'prayer points.'
None of the residents could tell the origin of the hill but they said it had been there before the settlements of their grandfathers. They however feel delighted living near the rocks.
Aminat Usman, a 19-year-old lady, said she was intrigued by the amazing nature at play, the first time she saw the hills.
Describing the hill as miraculous, she stated that it had become a praying arena for Muslims and Christians and even traditionalists who come there to make sacrifices.
She also said pupils visited the place regularly for excursion.
"If you want to climb the hill, you need to be very careful. There was a time some visitors saw a snake on the hill and surprisingly the snake did not bite them; it just went on its own.
"People climb the hill and there are many ways to climb it. Some people crawl because you cannot run on that hill unless you want to fall down.
"When I came here, I met some pupils that came for excursion. There is a building on the taller rock. It is a church. They hold vigils there," Usman said.
Mr. Tope Omolewa who claimed to have a worship centre at the top of one of the rocks, said it was always fun to walk to the hill and pray.
Omolewa, who is a pastor of Cherubim and Seraphim Church and lives close to the hill, said his prayers were answered faster whenever he prayed on top of one of the rocks.
"These rocks have been there for a long time. All the prophets in the Bible and the Holy Quran, usually go to rocks to pray. That is why I go to this rock to pray. On the rock, God answers prayers faster even more than when you go to a church."
Another man who was praying on the hill when our correspondent visited was a pastor with Faith and Action Ministry, Rev. Joseph Adetunji. He said the rocks were established by God.
Adetunji, who claimed to have been operating his church, Faith and Action Ministry, on the hill for about nine years said people could be on the hill for months without any threat to their lives.
"Some people who have special problems will sit here (on the rocks) and pray for about three months. When God speaks to people to go to the mountain and pray, they will come here and stay for long period.
"Such people come here to pray both day and night. The place is safe. Dangerous animals don't come to the hill to attack people."
A Professor of Geography at the University of Ilorin, Prof. Jacob Olorunfemi, and Sub-Dean, in the department, Dr. Paul Ifabiyi, said Sobi Hill is located in the eastern area of Ilorin.
The hill which is an inselberg of about 394 metres above sea level, according to Olorunfemi, has its surrounding ground ranging between 273m and 333m above sea level.
He added that it was the highest point in Ilorin and it had a basement complex rock projecting above its surrounding as well as being crystalline, hard and resistant in nature.
"The hill is made up of old granite rocks with steep edges. The banded gneiss is coarse to medium metamorphic rock which is roughly granite in composition and built of alternating light colored bands of granular granite and some Feldspar with dark foliated bands rich in mica flakes.
"Sobi Hill has two conical tops that connect together like a longitudinal ridge covering approximately 3-4km² in area.
"Relics of ancient vegetation of deciduous forests can be found on top of the hill. These are climax vegetation. They are woody trees that are closely knit together. They are tall with an average height of about 20m.These trees shed their leaves seasonally. They are fire resistant in view of their very thick back. They also have tap root systems.
"However, with long years of human interference, Sobi hill is also rich in fauna resources, particularly reptiles," he added.
According to Ifabiyi, Sobi Hill is a water shed as many rivers and rivulets seeps out of it.
He noted that the streams flow into different directions with many of them becoming conspicuous in the rainy season.
Ifabiyi said the hill played some influence on the micro climate of its immediate environment, as Sobi and Akerebiata area of Ilorin normally receive slightly higher rainfall and seem cloudy than other parts of the town.
The geographer pointed out that Obi and Akerebiata areas in Ilorin were also known to be cooler than other parts of the city.
"The weather in Shao and Sobi Barracks on the Leeward side of the hill are known to be hotter than the weather of their other neighbouring communities," he said.