OPINION: Encouraging women inclusion in governance; lessons from Kwara by Bushrah Yusuf-Badmus
Date: 2023-08-07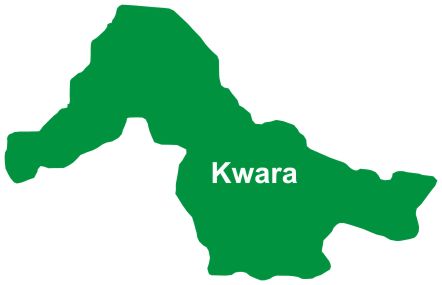 For Rukayat Shittu, a 27-year-old woman and a member of the 10th Kwara State House of Assembly representing Owode/Onire constituency in the Asa Local Government Area of the state, it is a dream come through venturing into politics.
Applicable to most Nigerian women, Shittu's interest in politics dated back to her secondary school days but did not know how to go about it, going by the prevailing circumstances triggered by culture and religion.
Her journey into politics started during her undergraduate days at the National Open University of Nigeria (NOUN).
To realise her ambition, she began to contest for different positions at various levels, among which was the position of first female senate president of the university's Students Union in Ilorin Study Centre.
Shittu might have learnt the ropes as a class captain in her primary and secondary school days.
To help her call, Shittu leveraged journalism. She joined Just Events Online where she was renowned for Daily Newspaper reviews and Women and Youth programmes.
"Journalism is what I am passionate about, but I will say that governance drives my passion into journalism, because I feel we will always have a voice to lend to the people and advocate for the rights of the people through the media.
"Before now, my programme at Just Event Online, "Women Hour" was made for women and youths and I bring in women as well as men ready to lend their voice for the women in the society.
"We discussed women's participation in politics, governance, challenges faced by women, factors that can enhance the participation of women and so on.
"So, I didn't just wake up to it, it has been in me and it wasn't a switch (from journalism to politics) for me, because I feel it is still part of what I have been doing, it's just that it is in another way," she said.
Shittu's motivational factor in politics was however different from her fellow lawmaker, Arinola Lawal, who got the inspiration to go into politics from her late father and former governor of Kwara State, Muhammed Lawal.
Arinola Lawal said her late father's style of governance and how his good legacy speaks for him after his death was an encouragement for her.
"His style of governance motivated me and even after his death, his good works are still being talked about.
"That gave me the motivation that a lot of things he did as a governor, I am still benefiting from them.
"So I felt it is good for me to give back to the society that appreciated the good works he did," she said.
However, attaining these positions was no mean feat for these women as society and culture were meant to believe that women are meant to be subjective and answerable to men in all spheres.
Women and their priorities are under-represented in politics and leadership in Nigeria, due to the popular traditional and cultural norms that they are not supposed to be at the forefront.
This, however, has affected decisions taken by men on their behalf in policy making which in turn comes back to affect the women folks.
After the 2019 elections, the Independent National Electoral Commission (INEC) expressed disappointment over the low participation of women in the election.
INEC Chairman, Prof. Mahmood Yakubu, said only 62 out of the 2,970 women who contested for the 2019 general elections were elected.
This shows 4.17 per cent of women representation in the 2019 general elections, as against 5.65 per cent elected in the 2015 general election.
However, in the 2023 general elections, according to the United Nations, only 1,533 out of the 15,307 total candidates that participated in the general elections were women.
This shows that a lot still needs to be done to give women more access and visibility to participate actively in politics.
Given the need for women to be involved to ensure inclusivity, the Federal High Court, Abuja, had in 2022 ordered the Federal Government to comply with the 35 per cent affirmative action for women under the National Gender Policy (NGP).
The judgment delivered by Justice Donatus Okorowo said that the 35 per cent affirmative action which entailed appointive positions for women to ensure inclusivity, must not be merely on paper as Nigeria is a signatory to international treaties, particularly on those entrenching the rights of women.
Study reveals that as of 2023, affirmative action has not been upheld by some states in Nigeria, while some states have religiously stood by it.
One such state that has upheld the 35 per cent affirmative is Kwara, a state in the North Central, with 16 local government areas.
Gov. Malam Abdulrahman Abdulrazaq, after his emergence in 2019, appointed a female majority cabinet (56.25 per cent) where nine out of his 16 commissioners were women.
The Governor has also appointed at least 50 per cent of females as permanent secretaries in what was another first in the history of the state.
These acts have won Gov. Abdulrazaq several laurels locally and internationally with some referring to him as the "He for She governor".
At the 2023 House of Assembly elections in March, the five females (one of which is a 27-year-old who is the youngest elected House of Assembly member) that contested, won seats in their various constituencies which makes it the highest female candidature in this election cycle by any major political party in Nigeria (APC).
In as much as these lawmakers got what they wanted on their first attempt at contesting, they found the state as one with an enabling environment going by the 35 per cent women affirmative policy implemented by Gov. Abdulrazaq.
For Hon. Shittu, the success of having five women among the 24 lawmakers presently in the 10th Assembly in the state was due to the 35 per cent women affirmative consent by the state government.
"I was still on the field when the affirmative was signed into law and I was part of those that attended the public hearing held to make contributions through Kwara Must Change and as a media person.
"This bill contributed a lot of things and it is part of what we are enjoying today," she said.
Shittu, however, noted that apart from putting Kwara in the limelight as the state for women, the affirmative action for women has attracted investors and international donors to the state.
"From 2019 till now, with the gender inclusion policy, the state has attracted so many people and things.
"People outside the country are coming in to see what the government is doing regarding women and international donors.
"We are doing the right thing in Kwara, so we want every other state to emulate what Kwara is doing to attract investors into their states," she said.
On the part of Lawal, the state under the leadership of Gov. Abdulrazaq also gave the women a sense of belonging by subsidising the form fee for the women during the primaries to encourage more participation.
"The governor is a "he for she" governor and I want to encourage other governors in other states to key into the programme of encouraging women and giving women support for them to come out.
"Before the primaries, APC subsidised the form for women by paying a token sum compared to what the men paid, I think that was a commendable one.
"Some other women may want to come out but are not financially capable. So I want to urge all governors in other states to key into the 'he for she' programme like Gov. Abdulrazaq," she said.
In the same vein, the 2023 gubernatorial candidate of the Labour Party in the state, Mrs Ronke Ehindero said though the political space is dominated by men, there is an enabling environment for women to thrive in Kwara.
"The religion and cultural relativity is there, but the attitude of the present administration has tried in the area of appointing women into positions.
"That has been the motivation and the example when seeing another female counterpart doing well in politics, it motivates others to join," she said.
The LP Gubernatorial candidate added that the ratio of women to men at the State House of Assembly was still low, but the media, Civil Society Organisations, and Non-Governmental Organisations have roles to play to sensitise the people, especially rural dwellers, that gender does not affect governance.
"The ratio is not well balanced because we have 24 members and I believe it is a bit small. But in Kwara, we are coming up, going by what we used to have.
"I believe that by 2027, more awareness will come from NGOs and CSOs towards ensuring that more women are elected into office.
"One of the things we need to do towards 2027 is advocacy and the media should be helpful in terms of awareness to the electorate, especially rural dwellers that there is nothing the men can do that women cannot do.
"That gender relativity does not affect governance, even from antecedents; we have good women that have done so well in politics.
"So, an increase in awareness and more orientation for the electorate, especially those in the rural areas will yield results," she said.
Dr Limota Goroso, the Executive Director, International Women Communication Centre (IWCC), added her voice to the call for affirmative action.
Goroso called for a special fund for the promotion of women's participation in politics.
She said governments at all levels should set aside a certain amount of money, through the Nigerian Women Trust fund, to support the participation of women in politics.
According to her, this is important because women also need money to pursue their political ambitions like men.
"Government needs to support women through the Women Trust Fund and other agencies that are ready to assist.
"Donor agencies and international communities can also support CSOs to bring out and amplify voices of women who want to participate in politics.
"Political parties can sacrifice by encouraging women to take part in politics by making sure they offset part of the expenses that come with politics.
"This is because if one is interested in a candidate, such a person can finance the candidate. Political parties can also finance women for political positions," she said.
The IWCC director advocated for affirmative policy at all levels of government that would allow a certain number of women in political positions.
She also demanded that INEC be empowered to disqualify any political party that violates the arrangement.
"Another way to ensure participation of women in politics is to mobilise women who are interested to come out and be courageous enough to vie for any vacant position that they think they can occupy.
"We need a change from what we are used to, and women are ready to make the necessary change for Nigeria to excel."
She called for synergy among women's rights groups, women in politics and women journalists to promote women's rights, as well as amplify and resolve those challenges inhibiting their participation in politics. (NAN)