Public Office Holders Should Be Assessed Based On Scorecards –Dauda
Date: 2023-03-16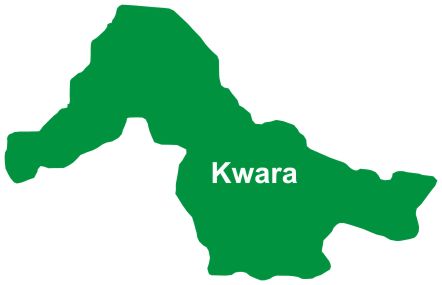 Mohammed Dauda is a philanthropist of note in Kwara State. In this interview with STEPHEN OLUFEMI ONI, he speaks on why more Nigerians get involved in the political process and governance in the state, among other issues
How would assess the performance of the All Progressives Congress (APC)-led administration in Kwara State in the last three and half years?
It is a bit dicey and tough, so I will leave that to Kwarans to determine the performance of the incumbent governor. I will not like to speak much about that, but I will ask them to create a scorecard in terms of infrastructure, in terms of health, education, enabling environment for businesses to thrive, opportunities for students to go to school, provision of potable water which has been a major issue in the state and opportunities to revive the moribund companies. Fortunately, Kwara is well located in the centre between the North and South with a lot of opportunities.
Today, I can tell you there are no businesses in Kwara. There is the need to create a hub that will make Kwara to benefit from its location. In terms of agriculture, we have a lot of land. If you go to Asa Local Government Area, there is a large expanse of land, but nothing is happening there. People can't even do mechanised farming.
We need to create more sources of income to increase our Internally Generated Revenue (IGR). There is the need to look for bigger opportunities because Kwara is endowed. The governor is trying in his own way but there is the need to create more opportunities, create more awareness and talk to the technocrats because the governor cannot do it alone. Kwara has a lot of technocrats, within and outside the state, who are well exposed and leading lights in their own rights. There is the need to bring them home.
But there are some projects being executed by this administration that will, when completed, boost the economy of the state and provide employment for the teeming youths…
That's good, but have they done both evaluation and business risk, have they done what is called SWOT analysis to know their strengths, weaknesses, opportunities as well as threats or Gap analysis to know the peoples' needs and fix them? There is supposed to be a scorecard to measure political office holders. You don't just venture into a project. Some projects are too gigantic, while some will never generate any revenue. Since democracy is government of the people, by the people and for the people, you should think of what value to be added to your people. You need to understand what their problems are, you need to understand what the people need, you need to understand how to elevate them. If you are doing roads and you are doing interlocking that leads into a compound, what revenue are you going to make out of it.
You don't create roads in-between compounds; you create roads that will lead to farmlands. I advise that the governor should be focused; he should be able to do value addition, create an enabling environment and ensure security.
The campaigns for this year's elections were largely characterised by name-calling and character assassination, what is your take on that?
I am pained that the campaigns, which should have been issues based, was characterised by abuses and character assassination. It is nauseating and condemnable. That was not our expectations at all. However, as for the state of the nation, I sympathise with Nigeria and every Nigerian for so many reasons. A situation where political parties are not ideological based and politicians are just jumping from one party to another is a crazy idea. When you look at the age sentiment, people who are 80, 75 or 65 are the ones making decisions for our future, these are people who made money from the system and we never asked where they got their wealth from. Why are they spending money to fool us again? Unfortunately, the instruments of electioneering process lie on the party structure that presented these people to us.
So, what can we do? When people like us were young, we were better off with youthful leaders then. Yakubu Gowon, Olusegun Obasanjo, Ibrahim Babangida and Abdulsalami Abubakar are still alive. We need to bring all of these people to a roundtable because when they ruled this country, they were less than 40 years of age, some were even below 30. How did we get to this sorry stage, how did we start making criminals to become our leaders, how did Nigeria get to the point of worshipping money? One day, if care is not taken, if they push us to the wall, they are going to see the reaction from Nigerians. Though Nigerians are calm and tolerant, I believe it will not continue like this. In engineering, there is something we call the fraction point; when you pass your endurance limit you are going to a fraction point and you are going to break, but I pray we don't get to that point. However, we should realise that by today we can't break and we must not break.
Ahead of the governorship and state Houses of Assembly elections, what is your advice to the youth, who are always being used for thuggery by politicians?
My advice to the youths is that they should know that the so called godfathers employing them for thuggery don't mean well for them. At least they too have children, why can't they use their own children for that purpose? The youths need to realise that the self-appointed godfathers also came to power as youths. In fact, some of them became ambassadors early in life and today they still want to rule. This is the opportunity for Nigerian youths to ask questions. The youths should make sure that they vote wisely and also talk to their parents, who are less exposed, to.be circumspect and let them know what type of leadership Nigeria needs now.
Youths have the numerical strength and should try to take charge and take their destiny in their own hands this time around. Today, when people graduate they go for their masters, they go for PhD because they don't have job and nowhere to acquire experience, while every company will tell them that they need not less than five years experience before they can be employed. Their parents took loan to send them to school and right now their parents are still feeding them. So, when are they going to become adults, when are they going to take rightful positions? Parents should look at this and negotiate rightful positions for them in the next dispensation. For the Nigerian populace, they should continue to pray and do away with money politics, which is destroying our country.
You are a philanthropist though some people are insinuating that you are doing it because of politics. What's your reaction to that?
Politics is not involved in this matter of philanthropy that I do though I had the first appearance in politics in 2014 before I later backed down. This was because the Peoples Democratic Party (PDP) in Kwara State decided to go by zoning at the last minute and they said it wasn't the turn of my constituency. So, I decided to pull out for peace to reign. And even since then, not a few people have been calling me to contest one position or another. Recently too, the New Nigeria Peoples Party (NNPP) gave me a slot to run as its candidate for Kwara Central Senatorial District, but I declined.
I need to make sure that the terrain is clear. Also, I'm not into money politics because I don't have. I think people are missing up humanitarian gesture and kindness. They are taking it too far into politics. I have the right to contest for any position as other Nigerians do. Politics is for everybody, whether poor or rich. If people don't take right decisions, particularly by participating in politics and the electoral process, we will end up having all manner of people as our leaders.
What then is really your interest in politics?
As I said earlier, we are all political animals. A wise man who knows he has anything to contribute is supposed to go into politics, but unfortunately in Nigeria, the terrain is not that clear, it is money politics we do and people don't ask how and where you get your wealth from. Some people will just come and spray money and declare interest to contest and people follow them stupidly without asking questions.
If we end up choosing mediocre people as leaders, what do you expect to get back? Nothing good, but only predators, who will feed fat on the people as a prey and milk them dry. We need to get the policies right, we need to get the right sense of mind, for the populace whether poor or rich.
You need to have the right sense of mind and people who are coming out to contest should be able to defend the sovereignty of the state and think about the welfare of the populace. It is unfortunate that these people leading us travel abroad, they see a lot of development there, but rather than replicating the good things they see over there at home, they take our money out of the shores of the country and be living big with their immediate families. That is not life, because if they are not accountable here, they are going to be accountable to God.