Kwara journalists, NSCDC disagree over assault, detention allegations
Date: 2023-01-28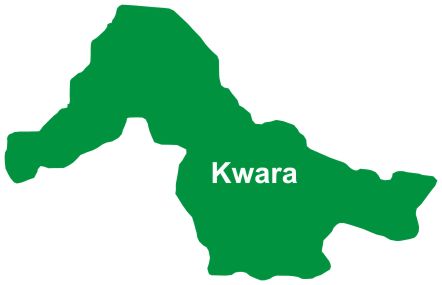 The Nigeria Security and Civil Defence Corps has denied beating and detaining three Kwara journalists and a lawyer on Friday.
The Chairman of the Association of Kwara Online Media Practitioners, Salihu Taofeek, who doubles as the Publisher of Informant247 online news platform was on Friday afternoon allegedly beaten and locked up in a cell by the NSCDC officials for hours.
Taofeek was reportedly detained alongside the Editor of the news platform, Salihu Ayatullah, and Eyitanwa Lawal, a lawyer turned journalist with SOBI 101.9FM, Ilorin.
Narrating the incident, Taofeek said, "On Friday, at about 1pm, I received a call from a cousin who was arrested and detained by the Kwara State Command of the NSCDC. I and Salihu Ayatullahi went there in the company of a lawyer.
"On getting there, we were told it was a family issue and directed to the Peace and Conflict Resolution unit of the Command. At the unit, we were told that the detainee fought with the wife of one of their officers simply identified as Kannike, thus warranting his detention. We were redirected back to the Station Office.
"On getting back to the Station Office, the officer told us that the matter is a family one and we should leave and allow their other 'customers' to have space. We were about to leave when Eyitanwa, a journalist colleague with Sobi FM and a lawyer came in. She inquired about what happened from the detainee, without him responding, the officer at the counter started oral harassment by using abusive words on her, on the guise that she wasn't given permission to speak with a suspect under their care, all entreaties to make her desist proved abortive."
Taofeek said he jocularly said "they called us their customers and they are not giving us friendly customer service."
"That harmless reaction to their earlier comment about us being their customer obviously infuriated officers, thus they called their colleagues numbering about 30, who all dashed towards the 'station office.'
"The three of us were mercilessly beaten, we were thoroughly harassed, tearing our clothes in the process. They ceased our phones, profiled us as suspects and we were thrown into detention for more than four hours," he narrated.
According to Taofeek, after realising the obvious overzealousness of their actions and the likely backlash, which was because they got to realise our profession, they brought us out, forced us to open our phones, thereby infringing on our privacy, accessed and deleted confidential pictures and videos after which they insisted and forced me to write an apology-like undertaking not to press charges, the content of which was dictated to me by the officer at the counter.
However, when contacted by The PUNCH on Saturday, the Kwara NSCDC spokesperson, Ayeni Olasunkanmi, denied the allegations, saying, "That was a lie from the pit of hell."
According to the NSCDC, who seemed to corroborate Taofeek's narration, it was an issue between two families who came for mediation.
Olasunkanmi however said, "While it (the mediation) was going on, a lady by name Tanwa came around, and she was displaying some unruly behaviour, insulting our officers as if she has no training from nowhere."
Olasunkanmi said Tanwa was cautioned and asked to sit at the detention area.
"Later, some lawyer came in to appeal on her behalf, and she was made to write an apology letter. We will still get back to her. I've just been informed that she's on social media ranting."
When asked about the beating, the spokesman said, "Nobody beat her, she was not beaten. Let her come out with any evidence of beating."
Meanwhile, Taofeek in his narration, added that "we resisted for more than three hours, until we threatened and grudgingly caved in at around 8:30pm. We wrote as they dictated and we were released without bail at around 8:45pm."