OPINION: Issa: Introducing FNPH, Budo-Egba's pioneer MD at 52. By Abubakar Imam
Date: 2022-01-25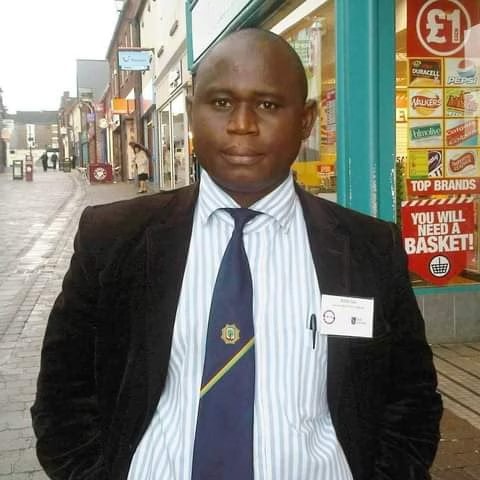 Two of the sweetest news that has come the way of the good people of Ilorin Emirate in recent times were the establishment of the Federal Neuropsychiatric Hospital at Budo-Egba in the Asa Local Government Area of Kwara State and the appointment of one of their promising sons, Prof.Baba Awoye Issa, as it's Medical Director/Chief Executive.
The pleasure of the people of the nation's southernmost Emirate on the two developments was informed by two main reasons. The first reason, as I have come to understand, is that the Hospital is the first major federal establishment to be located in the 46 years old Asa Council Area and the second is that a "son of the soil" was found to be good enough to serve as the foundation Chief Executive of the Hospital!
A cursory look at the history of the Ilorin Emirate would show that the community has never had it so good. None of the federal institutions earlier located in Ilorin and its suburbs had an Ilorin indigene as its pioneer Chief Executive. Most of such establishments are even yet to get an indigene of the host community who would be so privileged to get to such exalted offices several decades after their establishment. Examples of this assertion abound!
The two did not just happen. They were worked for. One must, therefore, say, and without a modicum of politics in mind, that credit should be given to the Chairman of the Senate Committee on Health who is also the Senator representing Kwara Central Senatorial District, Dr. Ibrahim Yahaya Oloriegbe(b. 1960) for facilitating the twin achievements. Without any gainsaying, the renowned medical practitioner turned politician has bought himself immortality with the two related and interwoven achievements at least in the minds of those who appreciate what real development is.
Since the appointment of Prof. Issa was announced three weeks ago, many have "pressurised" yours truly on the need to know who the MD is. This deluge of requests is not unconnected to the erroneous belief of many of my compatriots that the former Spokesman, who is now the Chief Scribe of Ilorin Emirate Descendants Progressive Union (IEDPU), must have detailed information on every accomplished Ilorin man and woman!
While I would say that it is impossible for a "small boy" like me to know all the "Who is Who" in Ilorin Emirate, I can, however, not deny the fact that Prof. Issa has been known to me for over three decades. He was a schoolmate to my cousin, Moshood Shuaib Imam(b. 1969),at post-primary and polytechnic levels. My cousin would always tell me of "a little giant called Issa Baba who is too brilliant for his height". He would add that, "to worsen the matter, the guy is a village boy who consistently distinguished himself far and beyond the so-called city boys not just in character but also in learning".
That was how I came to know this distinguished Professor of Psychiatry by reputation. He would also come to know me through similar means when I assumed the position of the IEDPU's National Publicity Secretary and my subsequent pastime of writing on Ilorin Emirate and its heroes, past and present, whose "labour shall never be in vain".
It was, however, not until towards the end of last year that we met each other "live and direct" for the first time at the last Annual General Meeting of the Ilorin Emirate Staff Association (IESA), University of Ilorin. No one introduced us to each other. Thanks to social media where each had an idea of how the other actually looked.
Prof. Baba Awoye Issa was born exactly 52 years ago (January 22, 1970) to the popular Awoye family of the Ogbondoroko community in Asa LGA of Kwara State. His father, Alhaji Issa Awoye (d. 2013), was a farmer and community leader; while his mom was Alhaja Sarat(d. 2016 ).Prof. Issa's late mother also hailed from Ogbondoroko as she was a daughter to the Kaa Ola Okesuna family of the ancient community, which, a notable historian and foremost journalist, Alhaji Sheikh Ahmad Adisa-Onikoko Al-Adabiyy(1934-2015), in his work"The Legacy of Sheikh Muhammad Kamalud-Deen Al-Adabiyy", explains has a historic connection with Egypt. His becoming a medical doctor seems to be in the pursuit of the family's historic tradition of always meeting the health needs of the people as revealed in the more complete version of his middle name "Awoye ni Olomo n wo Omo"(a dutiful parent must see to the growth and survival of his children).
Ogbondoroko, his homestead, is a popular indigenous entity in Ilorin Emirate. Its fame does not stop at being a railway junction but is also informed by the production of outstanding indigenes. One of such was Shaykh Yusuf of Ile Ariori, Ogbondoroko, who usually hosted Shaykh Abdulkadir Ibrahim, the biological father of Shaykh Tajul-Adab (1877-1923). Shaykh Abdulkadir Ibrahim adopted Ogbondoroko as his out-station for the teaching and propagation of Islam prior to his appointment and subsequent services as the 6th Imam Imale of Ilorin between 1900 and 1918. Shaykh Yusuf along with Shaykh Sanusi extended the same courtesy to Shaykh Tajul-Adab who is the teacher to the celebrated first Grand Mufti of Ilorin, Shaykh Muhammad Kamaldeen Al-Adabiy, MFR,OFR, ORSA(1905-2005), whenever he visited Ogbondoroko.
In fact,it is on record that the first journey which Shaykh Kamaldeen undertook with his illustrious teacher, following his enrolment at the then "mobile" or "itinerant" Al-Adabiyyah school in c. 1920, was to a renowned Hafiz, Shaykh Salaudeen aka Alfa Ma'dasi of Ile Majeodi, Ogbondoroko(d. 1975), where the future founder of the Ansarul Islam Society of Nigeria was foretold by their blind host of the awaiting longevity of his life, glowing career and "unpunctuated" greatness. It was even while at Ogbondoro that Shaykh Tajul Adab was said to have authored one of his most popular works,"Yamurida",in commemoration of the enrollment of his beloved pupil, Muhammad Tukur,whom he later renamed Kamaluddeen,in his school.
Ogbondoroko was also the country home of Alfa Aminu Olohunoyin, the father to the former Deputy Provost of the Kwara State College of Arabic and Islamic Legal Studies, Ilorin, Dr. AbdulHamid Aminullahi Olohunoyin Al-Adabiyy(b. 1948); and Alhaji Muzzamil Amin Olohunoyin (d. 2000), who held the office of the National Secretary of IEDPU between 1983 and 1985. It is also the country home to the first Professor of Arabic from Ilorin Emirate, Abdulbaqy Shu'aib Agaka(b. 1952), as well as to a leading public relations technocrat and foremost media entrepreneur, Yushau Abdulhamid Shuaib(b. 1969), and my long-time comrade and senior colleague, Alhaji Murtala Salman(b. 1965), who recently retired as the Chief Store Officer, Challenge Business Hub of the Ibadan Electricity Distribution Company(IBEDC).
Other prominent indigenes of Ogbondoroko include Prof. AbdulRauf Ambali of the Kwara State University, Malete; Prof. Fatai Hanafi of the Department of Mechanical Engineering, Ahmadu Bello University, Zaria;Dr. Kamaldeen Yusuf,a Lecturer at the Department of Agricultural Engineering, University of Ilorin; Engr. Yinka Abdulkareem,an high-ranking staff of the Federal Ministry of Aviation, Abuja; and the General Manager, Kwara State Public Procurement Agency,Arc. Abdulbaki AbdulRaheem; and,of also, my "wife", Mrs. Iyabo Saleeman,who is a School Principal, to mention a few.
Prof. Issa attended Ogbondoroko LSMB School between 1975 and 1981.It was from the school that he earned his First School Leaving Certificate.
He was also educated at Government Secondary School,(GSS)Afon,from 1981 to 1986 from where he received his West African School Certificate in flying colours. Though GSS Afon,like many other public schools, appears to be a ghost of its glorious past, it was the institution,which baked several outstanding figures who made and are still making waves in different walks of life including a former Dean,Faculty of Veterinary Medicine and Chairman, Ilorin Emirate Staff Association, University of Ilorin (IESA),Prof.Suleiman Funsho Ambali(1984); an Assistant Director with NAFDAC, Kebbi State, Alhaji Muyideen Folorunsho Suleiman(1984); a deceased high-ranking academic staff of the Waziri Umar Federal Polytechnic, Birnin-Kebbi, Arc. Aliyu Oba Saleeman(1981); the celebrated Director of Public Prosecution, Kwara State, Mallam Abdulmumini Adebimpe Jimoh,SAN (1981); the Dean, Faculty of Basic Clinical Sciences, University of Ilorin, Prof. Oluwole B. Akinola(1991); the Daudu of Agaka, Ilorin, Alhaji Kale Kawu(1981); and my own egbon, Mallam Moshood Shuaib Imam(1986); as well as the Chairman/Chief Executive, Yarab Communications, Lagos,Alhaji Yaqoob Mobolaji AbdulRazaq.
Other outstanding old students of the school include the newly appointed Librarian of the Kwara State University, Malete,Dr. Abdulsalam Abiodun Salman(1982) ;a Professor of Law at the Redeemer University, Ede, Osun State, Bukola Akinola(1993); a renowned power technocrat, Engr. Ali Temim(1994) as well as the Chairman, Nigerian Bar Association, Ilorin Branch,Mr. Abdulganiyu Bello. Prof. Issa had the overall best WASC result in the entire Asa Local Government Area of the State the year he graduated from the school.
This brilliant son of Ilorin Emirate proceeded to the Kwara State Polytechnic, Ilorin, for his IJMB A-Level programme. He ran the programme between 1986 and 1988. His results at the end of the pre-degree programme were rated as the best at the Polytechnic and the second best nationwide.
He was subsequently admitted into the prestigious University of Ilorin in 1988 for the Bachelor of Medicine, Bachelor of Surgery(MB;BS) programme. He successfully completed the course in 1994 and was consequently admitted into the field of Medicine by the Medical and Dental Council of Nigeria.
Prof. Issa also attended the Kwara State College of Education,Ilorin in 2002, for a Diploma programme in Computer Science. He also pursued a Master of Public Health (MPH) degree programme at the University of Ilorin, which he successfully concluded in 2009.From the same institution, Prof.Issa also earned a Certificate in Health Information Management in 2010.
In 2018,the new Medical Director attended the University of Washington, Washington D.C, United States of America for a programme, which complemented his earlier studies to prepare him for his present position. He consequently bagged the institution's Certificate in Leadership and Management in Health at the end of the programme, which lasted almost a year.
Prof.Issa returned to the classroom as a student at the Ladoke Akintola University of Technology (LAUTECH) for a Master of Public Administration (MPA) degree, which he received in 2021.He capped his fascinating academic credentials with a Doctor of Medicine (MD) degree from the National Postgraduate Medical College of Nigeria last year.
This exciting intellectual giant and outstanding administrator began his fascinating working career as an House Officer at the University of Ilorin Teaching Hospital, Ilorin,where he served between 1994 and 1995.He also worked at the General Hospital, Jalingo as an NYSC Medical Officer from 1995 to 1996.
On the completion of his mandatory youth service, Prof.Issa returned to Ilorin.He joined the services of Hassanat Memorial Hospital, Ilorin, which was established by the late Dr.Abdulkadir Salman Oniyangi,OFR(1935-2020),a distinguished Member of the first generation of Medical Doctors produced by Ilorin Emirate. He served at the Hospital located on the popular Ibrahim Taiwo Road,Ilorin,between 1996 and 1998.
Determined to reach the pinnacle of his chosen career,Prof.Issa proceeded on Residency Training in Psychiatry at the University of Ilorin Teaching Hospital, Ilorin.He successfully ran and completed the training between 1998 and 2004.He also served as a Lecturer I at Ladoke Akintola University of Technology, Ogbomoso,from 2004 to 2005 and was also a Consultant Psychiatrist at LAUTECH Teaching Hospital, Osogbo in 2005.
Following his satisfactory discharge of his duties in the realms of teaching, research and community service, the authorities of the University of Ilorin deservedly promoted him to the exalted rank of Professor of Psychiatry at the institution's Department of Behavioural Sceinces on October 1, 2017. Prior to his current appointment, Prof.Issa served as the Head of the Department of Behavioural Sciences,University of Ilorin from 2015 to 2017.
He had earlier served as the Representative of the Faculty of Clinical Sciences, College of Health Sciences,University of Ilorin on the Board of the Faculty of Law,University of Ilorin between 2006 and 2008. Prof. Issa often acted aa the Chairman, Medical Advisory Committee(CMAC) of the University of Ilorin Teaching Hospital, Ilorin,. He performed t6 functions of the office continually as required of him between 2011 and 2013.
He has also been deeply involved in the politics of his profession. Aside from being a Member of the Academic Staff Union of Universities (ASUU),he equally served as the Chairman, Medical and Dental Consultants Association of Nigeria, University of Ilorin Teaching Hospital, Ilorin,from 2009 to 2011.He had previously served as the Public Relations Officer of the body. He was elected as the Chairman of the Kwara State branch of the Nigerian Medical Association (NMA) in 2020.
Prof.Issa is a well-published scholar.He has either jointly or singlehandedly authored no fewer than 50 intellectually stimulating and professionally enriching articles published in reputable local,national and international journals. He has equally attended scholarly conferences,seminars and workshops within and outside Nigeria.
The contributions of this distinguished son of Ilorin Emirate to the progress of learning and human development can also be appreciated in the number and calibre of several other professional bodies he fraternises with and the magnitude and quality of those who passed through him as a teacher of Psychiatry. He has supervised no fewer than 10 postgraduate research theses that have enjoyed wide consultations of scholars,students, professionals and policy makers as well as stakeholders within and outside Nigeria.
It was probably in appreciation of the intellectual strength, professional depth and administrative dexterity of Prof. Issa, who is happily married and blessed with children, that he was deservedly appointed as the pioneer Medical Director and Chief Executive of the Federal Neuropschiatric Hospital, Budo-Egba on January 1,2022,with a view to granting him the privilege and wherewithal to deploy his accumulated wealth of experience to promote the mental health of the people who would patronise the Hospital for one reason or the other, from across the North-Central geopolitical region and beyond.
While I wish Prof. Issa a very memorable 52nd birthday and many happy returns of the day, I also wish him a very peaceful, rewarding and exciting tenure as the Chief Executive of the first federal government-owned establishment located in his native Asa Local Government Area of Kwara State.
Imam is National Secretary, Ilorin Emirate Descendants Progressive Union.