OPINION: Nigeria: Why We Must Continue to Fight for Representative Democracy. By Abdulmumin Yinka Ajia
Date: 2017-04-28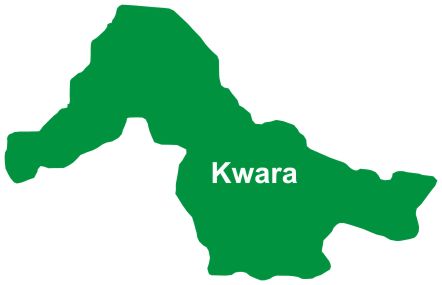 Before the advent of Western style representative democracy that most of the civilized world now practice, we had our own form of representation. In Yoruba land, the Oyo people had a council of chiefs that must be consulted before the King takes any action and without an exception, Yoruba Kings cannot rule like a maximum ruler. The easiest way to get rid of a King in Yoruba land is when the king starts acting like a tyrant. In the Hausa states, the King also receives counsel from a council of ministers whose advice carries weight in the administration of the state. Again, the easiest way to remove a King in the Hausa states is when the king starts acting like a tyrant (Shehu Usmanu Bin Fodio, overthrew all Hausa rulers in the 19th century because among many other allegations, he accused them of tyranny against the people). The Igbo people are republican by nature and leadership according to history is bestowed through merit. The village council has been and continues to be a powerful administrative tool in Igbo land.
In summary, we are not a people given to tyranny. When the Europeans invaded our land, our people put up a good fight and although we were invaded and eventually colonized by the Europeans, building on the work of our ancestors, the successor generation (the greatest and the silent generation - those born between 1901 and 1945), Herbert Macaulay, Awolowo, Azikwe, Ahmadu Bello, Enahoro and many other unsung heroes of that era gave their sweat, their blood and even their lives to gain independence from the British. On October 1, 1960, Nigeria became an independent nation and on October 1, 1963, we became a republic, independent and sovereign - answerable to no outside power but ourselves.
Of course, we had the tragic 1966 coup that set Nigeria back perhaps another 50 years. Yet, the Gowon generation, a list that includes Obasanjo, Hassan Usman Katsina, Muhammadu Buhari and many other unknown heroes kept Nigeria one. Whatever we may think of this generation (good or bad), they fulfilled the call of their time. The task before the Gowon generation was to keep Nigeria from disintegration. It is possible that someday, General Gowon may have to answer for war crimes but in the end, he and his comrades answered the call of their generation.
We are the successor generation, we are the sons and daughters of the Gowons, the Obasanjos and the Buharis. If you are born between 1965 – 1979, the question is: Have you answered the call of your generation?
In a previous article, I articulated what I thought should be the primary driver of Nigeria's post war generation. The central thesis of my previous article on this issue was that - those of us born during and immediately after the war - have a responsibility to fight and work towards a fully functional Nigerian state. One that will be worthy to leave behind for our children and their children.
It is safe to say that before I made this call, other concerned citizens may have made similar calls. However, the reality on the Nigerian street is that nothing is on ground to show that the post war generation are ready to reclaim their country and make it a safe place for all men and women of conscience. Every now and then, we get a flicker of hope in people like Osita Chidoka and Governor Yahaya Bello of Kogi, but they are too miniscule to affect the kind of radical transformational change that Nigeria needs in order to emerge as a fully functional state. Every now and then, we get the Dino Melayes, the Salisu Buharis, the Abdulazeez Yaris, the Chris Ubas and the Dimeji Bankoles, many a disappointment from amongst Nigeria's post war generation.
What Nigeria's post war generation needs is a critical mass of people fighting and working towards real and lasting change in Nigeria. It is your life and you better be in the driver seat. Speaking of being in the driver seat, I will like us to make a detour into France and examine the phenomenal rise of Emmanuel Macron.
At 39 years old, Macron refused to settle for a France that will not deliver for his generation and those after him. After quitting the party that gave him a ministerial appointment, he founded his own party and peopled it with the millennial generation and Gen Next hungry for a new France and a new kind of politics. Based on the results of the French presidential election conducted yesterday, Macron is on his way to emerge President of a major Western nation at just 39. And while I may have used phenomenal to describe Macron's rise, nothing in his journey comes as a surprise.
Early on, Macron realized that the France that he wants to bring forth would have to emerge on the backs of hardworking millennial and Generation Next that feels disenfranchised. When he founded his party and opened the headquarters, young boys and girls volunteered their time and money to get it off the ground. America's national public radio reported sometime last December that young boys and girls could be seen working on their electronic devices at the party headquarters, sleeping on the floor and eating pizza all day because they believe in the urgency of the task at hand. On April 23, 2017, their hard work paid off and Macron is now on his way to the second round of the French Presidential election. I believe these young men and women will not rest until they put Emmanuel Macron in the Élysée Palace. That is the stuff that real change is made of.
Now let's go back to our Nigerian conversation. I saw what real change could look like in 2015 during the last Nigerian general elections. In 2015, I saw a people that were angry at the status quo but I did not see anyone in the Nigerian political space articulating a compelling vision (evidence based) of where Nigeria needs to go and explaining to the people how to take Nigeria there. In 2015, Many Nigerians placed their hopes and aspirations in General Muhammadu Buhari because of his past military credentials even though Buhari did not articulate a compelling Nigerian vision.
Though, I believe General Muhammadu Buhari is a good man and given the circumstances of 2015, he was and he is still the better of the two options that we had to choose from. The problem in my view is that, having failed to organically produce a leader from within the post war generation, this generation X, their generation Y siblings and their Generation next kids failed to at least provide the vision for a desired Nigerian state. The result was that you produced a decent Nigerian leader that was doing his own thing rather than your thing. Remember, it is your life and you are supposed to be in the driver seat.
And yet, I will be the first to defend General Buhari in some instances against some of his traducers. My defense of the good old General is that having failed to drive the narrative, Nigeria's generation X, Y and Gen Next are busying abusing and pointing fingers at a 74 years old man who already answered the most important call of his own generation (the task to keep Nigerian one). It is shameful to continue to point fingers instead of rallying the critical mass towards action.
Choosing Representative Democracy over Tyranny
Though the state of our nation is far from ideal, I remain optimistic and will continue to side with representative democracy over military dictatorship or any form of authoritarian, one man ruler - ship. But while hope can drive action, only action can turn hope into a reality. My admonition to us all is to continue to keep faith with representative democracy but generation X, Y and Gen Next must answer the call of their own generations as well.
As a member of generation X, I am committed to working with Nigerians from across the 36 states to fight for and build a functional Nigerian state. The question now is: Are Nigerians ready to coalesce together as a critical progressive mass towards shaping their own destinies for another generation?
The author can be reached at abdulajia@yahoo.com