APC stalwart commends industrial drive of Kwara Gov
Date: 2023-11-20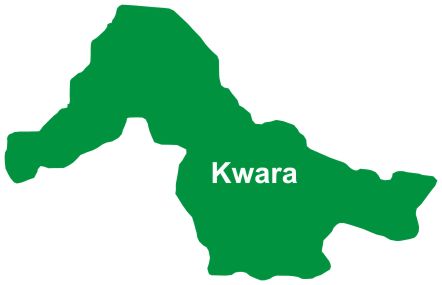 A Legal Luminary and APC Stalwart, Barrister Debo Aderibigbe has applauded the Kwara State Governor, Mallam Abdulrahman Abdulrazaq, for delivering on his campaign promises in all areas of human endeavours aimed at making life easier for the teeming populace.
Barrister Aderibigbe on behalf of Barrister Adebayo Reps Project and Kwara Advancement Forum listed some of the promised kept to include industrialization and investment promotions of local resources by the State Government which successfully consummated a partnership deal with the Nigerian Export Import Bank (NEXIM) towards facilitating export-related industrialisation and investment promotions around local resources in the State.
This partnership, the Legal Luminary noted would qualify the State and private exporters of non-oil commodities operating within it for State Export Development Funds and other supports such as financial and export advisory services, which may include working out financing arrangements, investments for SMEs and businesses related to women and youth empowerment.
He stated that the State government had also made impact in Healthcare delivery to grassroot with the opening of an office of the Kwara State Health Insurance Agency in Offa Local Government Area to serve Offa and Oyun Local Government Areas, and other offices in Kaiama, Baruten, Edu and Irepodun Local Government Areas of the State to enable accessibility by the people to available free healthcare services and guarantee that Kwara State attains a universal health coverage by making sure that every household has a health insurance cover.
Barrister Aderibigbe praised Governor Abdulrazaq for the inauguration of the Study, Planning and Implementation Committee for the establishment of Kwara State University of Education for improved standards of education within the State in particular and the Country in general.
The Legal Practitioner described the signing of a partnership agreement between the State Government and IHS Towers on innovation hub with the goal of effectively deploying the Ilorin Innovation Hub to deliver on its core objectives of making the State the reference point for innovation, technology and entrepreneurship as a springboard for rapid socio-economic growth particularly in areas of boosting digital economy through skill acquisition, job creation, poverty reduction, youth development and wealth creation for the generality of the people. He described the initiative as one that will create a minimum of 5000 jobs for our teeming youths.
Barrister Aderibigbe also joined Governor AbdulRazaq to felicitate with the Emir of Ilorin, His Royal Highness, Dr. Ibrahim Sulu Gambari, on his twenty eighth coronation anniversary and celebrated with the good people of Ilorin Emirate as well as the Kwara State Council of Chiefs. He prayed for longer life, sound health and continued wisdom for the Emir.