Farmers Reject Exchange Of Motorcycles As Payment For Farm Labour
Date: 2023-10-04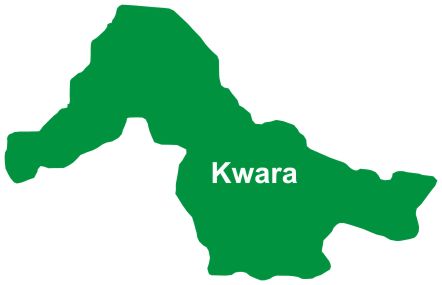 Members of the Farmers Economic Empowerment Association (FEEMA) have said they will no longer accept Bajaj Motorcycles in exchange for a settlement of labour wages for foreign nationals who work as labourers on their farms.
The farmers said instead of their usual practice of buying motorcycles as a means of payment for farm labour for the foreigners, they would pay the sum of N400,000 as a fee for work done in the 2023 farming season, while wages would be determined by the amount of work done in subsequent years.
Members of FEEMA's section of the Obada Market, Kishi, Irepo local government area of Oyo State reached the resolutions at their national conference held between September 10 and 14, 2023.
Presenting the resolutions to the national chairman of FEEMA, Prof Abubakar Aliagan in Ilorin, Kwara State yesterday, a delegation led by Alh Abdulhameed Baba-Epe said that the resolutions were reached at the conference attended by members across the country including Oyo, Kwara, Kogi, Niger, Ekiti, Osun, amongst other states.
In the communique presented to Aliagan which was signed by the national vice chairman and national secretary of the association, Alh Adam Giro Tijani and Barr. Al-Amin Adewale, "the association affirms the fact that farming is the backbone of the national economy and any anomaly or dispute in the agricultural sector connotes a danger in the feeding of the nation and hence.
"At the said conference, the members observed the anomaly of payment of a unit of Bajaj Boxer motorcycle by the members of the association to each labourer, even though, the quantity of the work done does not tantamount to the exorbitant price of the motorcycle being paid," the communique reads in part.
The association said the arrangement involved uncertainty and led to deception and reluctance to work on the part of the labourers as many of them work far below the agreed daily expectation.
"The convention on the ground is that each labourer would plough among others about 0.3 acres of land daily, while most of them hardly plough 0.1 acres of land per day and each labourer anticipates a unit of Bajaj Boxer motorcycle at the end of the year," he said.
The association, however, resolved that the members will pay the sum of N400,000 as the reward, wages and or workmanship to any labourer employed for this year's farming season. They also said the wages of the labourer will now be determined by quantifying and or estimating each work carried out by the labourer as this involves transparency and is devoid of any attempt to cheat which may be observed from any of the two parties."