Olufadi Clinic's Commissioning And Matters Arising. By Abubakar Imam
Date: 2023-09-21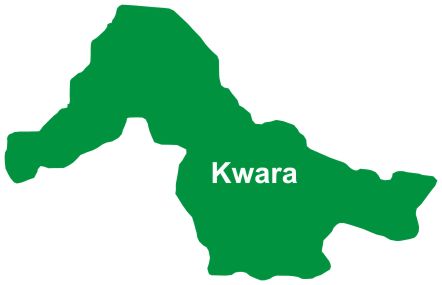 There are so many things that I have no knowledge of. In fact, issues, places and things I am ignorant of are far greater than those that are known to me. This is not just because of my relatively young age and limited exposure but because of the fact that human knowledge will forever remain relatively limited.
One fact that I am, however, very sure of is that the new Olufadi Maternity and Child Referral Centre, which is located on Ikokoro Street, Off Edun Street, Ilorin, is currently the best of its kind in Ilorin Emirate, if not in the entire Kwara State.
The clinic, which is renamed after Mallam Olufadi, the first Balogun Fulani of Ilorin and one of the founding fathers of Ilorin Emirate and a contemporary of Shaykh Alimi, Aare Onakakanfo Afonja, Mallam Ibrahim Bako and Shaykh Abdullahi Tahir Solagberu, is a huge and exciting edifice to behold. It is an example of what patriotism and selflessness could induce! The Centre, which was built through NNPC/Total Energies Corporate Social Responsibility Infrastructure Project, is scheduled for commissioning on Thursday, September 21, 2023, at its premises beginning at 10 a.m.
The location of the project in Ilorin is a fantastic development that deserves to be marked in a profoundly jubilant manner by all Ilorin patriots. This is because its history reflects the deep patriotism of just a single individual who is happily one of us in the Ilorin Emirate as enabled by the cooperation extended to him by the community.
The project was influenced, initiated and attracted to Ilorin by the Executive Director of finance, Nigerian National Petroleum Company PLC, Dr Abdulkadir Tunji Nagode, CNA. I was told that without the personal commitment of Nagode, who recently completed his doctorate degree in Business Administration from the University of Ilorin, the Clinic wouldn't have seen the light of day. In addition to its location in Ilorin, the Project's Supervisory Engineer, Kale Yusuf Aiyegun, a fellow PHCN alumnus, told yours sincerely in a telephone interview that Dr Nagode also expended his hard-earned personal resources towards ensuring that the Clinic is hosted by his immediate ancestral community.
Information at my disposal revealed that more than N500,000,000:00M was expended on the project, which was facilitated in 2019 while Dr Nagode was at the National Petroleum Investment Management Services (NAPIMS) and privileged to be in charge of the supervision of NNPC/ TOTAL PSC blocks before his current appointment. The project parades state-of-the-art that would reduce pressure on the University of Ilorin Teaching Hospital (UITH), the Ilorin General Hospital, Ilorin and the Sobi Specialist Hospital, Ilorin, as well as the Children Specialist Hospital (Centre Igboro), Ilorin, particularly in taking care of the health needs of infants.
The location and completion of the Centre is a reflection of the divine acceptance of the consistent prayers of the Emir of Ilorin, His Royal Highness, Alhaji (Dr) Ibrahim Sulu-Gambari, CFR, to the effect that his subjects should always facilitate projects and programmes that would enhance the growth and development of Ilorin Emirate. I am sure that the Emir would be happy with this gigantic project. I am also convinced that both Alhaji Salihu Atanda Nagode (1922-1983) and Alhaja Hanatu Belgore-Nagode (d. 2020) would also be happy that their son has brought something that would immortalise him in the hearts of the people of Ilorin Emirate. I am also sure that the late sister of the facilitator, Justice Safiya Titi Daibu (1959-2022) would also look back with satisfaction that her "aburo" has again "sere be" (done very well) for the community and humanity just as his surviving siblings are very proud of Dr Nagode's achievements.
Readers may want to know who the facilitator of this great human development project is. Dr Nagode is one of the eminent indigenes and notable residents of Ilorin Emirate whose profiles are captured in my recently published work, "Ilorin Emirate's Frontliners". His intimidating profile is on page 399 of the book.
For those who have not read the book, Dr Nagode, who is also being conferred with the prestigious Fellowship of the Association of National Accountants of Nigeria(ANAN) today(September 21, 2023) in the city of Abuja, the nation's capital, is an exemplary personality and one of the upwardly mobile professionals of Ilorin Emirate origin who is committed to all-round progress of the community.
His impacts are being felt here and there just to ensure the qualitative growth of our community. He has engaged in the renovation of many mosques as he has also donated many boreholes to several sub-communities in the Emirate.
Dr Nagode, who is also the founder of Hanatu Belgore-Nagode Islamic Foundation, has sponsored an annual Quran recitation competition for some years as he has also sponsored Al-Husna, an Islamic enlightenment programme on radio throughout the holy month of Ramadan for several years running. As an Hafiz himself, Dr Nagode also runs a free Quran Memorisation Centre in Ilorin as he has equally assisted many of his younger compatriots to secure employment opportunities in addition to the payment of school fees of several others.
This patriot is also one of those who support the developmental initiatives of the community's umbrella socio-cultural organisation, the Ilorin Emirate Descendants Progressive Union (IEDPU). He has equally offered financial support to the Ilorin Emirate Durbar Committee and the Ilorin Central Jumaat Mosque on an annual basis. I know all these because I am involved.
I must also thank Dr Nagode for not only gracing the public presentation of my book but for also buying several copies of the work, which he distributed to his relations, friends and associates. Copies were also bought by him for distribution to some selected schools within and around Ilorin. This act, as he explained, is to appreciate and encourage the author. It is also intended to encourage students and teachers of the selected schools to know some of those who have excelled in our community in order for them to be stimulated towards greatness.
Dr Nagode is happily married to Hajiya Hafsat Nagode, the daughter of a distinguished elder statesman, Alhaji Hanafi Idiaro, who lived between 1907 and 1983. His wife is the Chief Executive Officer of Amanihair Limited, Abuja. The two are blessed with four children: Mrs Maryam Nagode-Adelodun, a senior staff of the Central Bank of Nigeria; Mrs Hasiya Nagode-Ali, who is an Abuja-based lawyer as well as Mr Muhammed Modibbo Nagode, a first-class electronic and electric engineer who is the Project Engineer and Business Development Manager with Sparkslab Technology, Dubai, United Arab Emirate and, of course, Mr Muhammed Bilal Nagode, who recently obtained a First Class degree in Economics from the University of Essex, United Kingdom and currently doing his NYSC with PWC in Abuja. Two of their children, Dr and Mrs Nagode have also been blessed with four grandchildren.
Yes, the Centre, which Dr Nagode facilitated to Ilorin, has been completed but more things are still needed to be done. True, it will be commissioned for the people to use but it should not be left to itself.
While it is always difficult and expensive to build, it is very easy and costs nothing to destroy. My advice is that the good people of the immediate host community should ensure the protection of the Clinic against every form of misuse and vandalism. A committee consisting of committed medical doctors and other relevant patriotic professionals and distinguished community leaders should be immediately constituted to ensure that personnel posted to the Centre make effective use of the available facilities "for the love of our people". This would encourage the facilitator and the sponsors to consider Ilorin Emirate for similar support in the near future.
I also want to implore other highly placed sons and daughters of the Ilorin Emirate to emulate Dr Nagode in ensuring that they also give back to the Ilorin Emirate community. The Nagode brothers and their likes should be emulated by you and me.
Despite having no interest in partisan politics, Alhaji Ahmed Bolaji Nagode, the patriotic Director-General of the National Power Training Institute of Nigeria(NAPTIN) has always been giving a very good account of himself. Right from his days in the defunct NEPA/PHCH, Alhaji Nagode has been noted for his commitment to the promotion of the community's human resources in the nation's power sector, a pastime he has continued with to date. His younger brother and the facilitator of the project being commissioned, Dr Abdulkadir Tunji Nagode, has followed the footsteps of the former President of the Third Estate Group through this gigantic edifice and efforts enumerated earlier.
Happily, there is no segment of the Ilorin Emirate without well-placed patriots like the Nagodes. But many seem not forthcoming for reasons best known to them. Each of us should stop thinking about self and his/her nuclear family alone. We must place the glory of our "adugbos" and Ilorin Emirate at large in the front burner. We should not just think of what to do but should begin, without further delay, to do something positive that would make us leave Ilorin Emirate far better than we met it. This is the only way that we will not be forgotten as soon as we are dead. This is the best time we can begin to do our best for our community. Nothing can be too big to be done towards the growth and development of Ilorin Emirate, the place through which we earned the membership of the human community.
Imam is Chief Scribe, Ilorin Emirate Descendants Progressive Union.