Sheikh Ariyibi Commissions Clinic and Maternity
Date: 2023-06-09
The esteemed Islamic scholar and philanthropist, Sheikh Hamzat Yusuf Ariyibi, has inaugurated a hospital in the heart of Ilorin City, specifically in the Aiyegbami Area of Ilorin, Kwara State.
Named 'HAMFAT Clinic and Maternity,' this facility will significantly enhance the healthcare infrastructure not only in the Aiyegbami-Dada-Alagbado community but also throughout the entire state. Dr. Abdulqadir Oba Solagberu, the Ubandoma of Ilorin, expressed this sentiment during the project's inauguration on June 7th, 2023. The event was attended by distinguished government officials, royal figures, and religious leaders.
Supervising Doctor of the Hospital, Dr. Olatunji Abdulmumeen, stated that "the facility aims to address a wide range of healthcare needs throughout an individual's lifetime. While some individuals may require the services of specialists such as obstetricians, dermatologists, or plastic surgeons, the majority of the population commonly deals with illnesses like malaria fever, diabetes, asthma, typhoid, peptic ulcer disease, back pain, and hypertension. Consequently, it is crucial to make affordable healthcare services readily available and easily accessible to the local population, minimizing the need for extensive travel".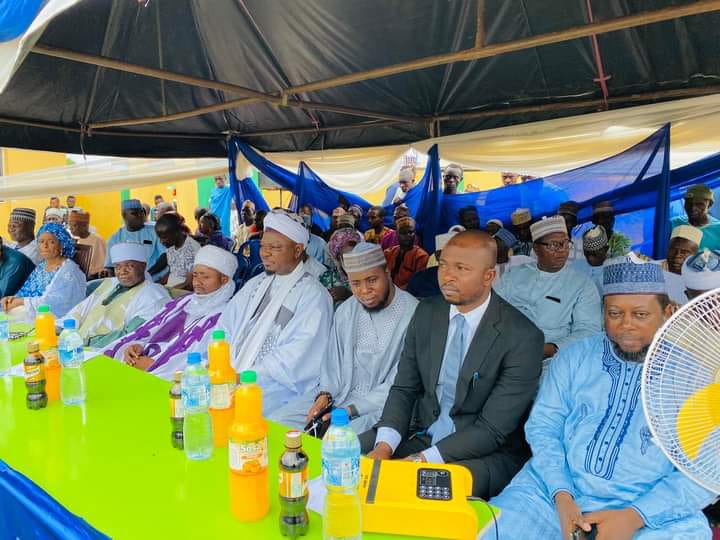 The hospital encompasses various departments and services, including an Out-Patient Department, Labor Room, In-Patient Wards, Neonatal Intensive Care, Diagnostic Center, and Pharmacy Center. Equipped with state-of-the-art technology, the facility boasts essential medical equipment such as anaesthesia machines, fetal monitors, pulse oximeters, suction machines, ultrasound scan machines, and more.
The event was chaired by Mallam Yusuf Olaolu Ali SAN who was represented by Barrister Obayomi Azeez. Prominent figures in attendance at the commissioning include Sheikh Mujtabah Bature, the Ajanasi Agba of Ilorin; Alhaji Garba Idris Ajia, the Daudu Agaka of Ilorin; Dr. Abdulqadir Oba Solagberu, the Ubandoma of Ilorin; Mallam Bolaji Aladie, representing Senator Yahaya Oloriegbe; Alhaja Rihanat Ajia, former Permanent Secretary of Kwara State; Engr. Taofik Abdulkareem Babaita, CEO of Plat Technologies Limited; and a representative of Alhaji Saadudeen Salaudeen (SA on Strategy to the Governor of Kwara State).