NGO Decries Increase in Number of Out-of-school Girl-child in Kwara
Date: 2023-01-26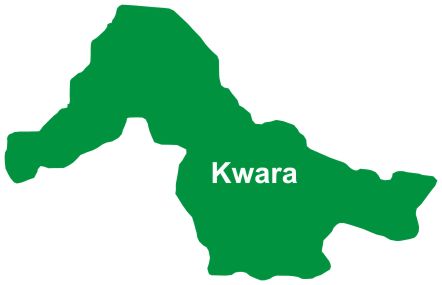 A non-governmental organisation based in Kwara State, Brain Builders Youth Development Initiative (BBYDI), has expressed concern about the increase in the number of out-of-school girl-child in the state, especially in the rural area of the state.
The organisation, therefore, advised the government at all levels to embark on initiative or programmes that will encourage girl-child education, especially in the rural communities.
It also called on parents to give equal opportunities to both the girl and boy children to learn-one child should not be placed above another.
The Executive Director of the organisation, Miss Nurah Jimoh-Sanni, disclosed this in Ilorin yesterday at a news conference on the sideline of the launch of research document on 'Girl Child Education' in the state to mark the International Day of Education.
She said: "There is the need to prioritise the girl-child education because she is a teacher of teachers, her education should not be sacrificed at the expense of the education of others by virtue of her being a girl.
"Over the years, girl-child education has always taken the blow of deprivation despite incessant condemnation from different quarters.
"If not as a result of poor family background, it is the cultural belief of the parent, or forced child-marriage among many other factors.
"It is based on this that BBYDI embarked on this research-based project to specifically assess the issues hindering the increase in girl-child education in Kwara State by getting information directly from the girl-child, her parents, and teachers."
According to her, "As an organisation, we have always engaged in advocacy towards expanding access to education in Nigeria, which is evident in different programmes we have held in the past, like the 'TeensSpeakOut', which is an annual event where we bring secondary school students together to contribute their ideas to national issues.
"Last year, we launched a policy document on improving Nigeria's education system amid COVID-19 and the Global Action Week on Education (GAWE).
"Earlier this month, we launched an issue brief and fact sheet on harnessing EdTech in Africa.
"Thus, we became concerned about the number of out of school girl-child in Kwara State, especially in the rural area of the state. This informed our action to embark on this research in order to assist the government and necessary stakeholders with informed fact and approach on how to address this issue."
The Executive Director, however, recommended among others that the government should embark on initiative or programmes that would encourage the girl-child education, especially in the rural communities, and should ensure that issues about girl-child in rural communities are duly addressed to foster trust and hope in the government by the girl-child.