How I increased Kwara's revenue generation from N7.2billion in 2015 to N30.1billion in 2019: Awodun
Date: 2022-10-28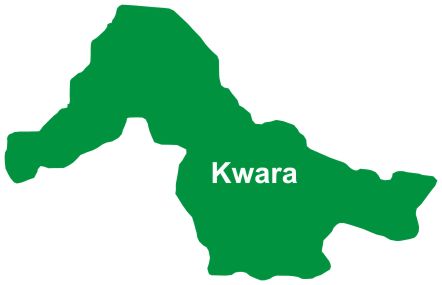 The immediate past Executive Chairman of Kwara Internal Revenue Service (KWIRS), Prof. Muritala Awodun has revelead that during his four-year tenure as the head of the revenue agency, he moved the revenue of the state from N7.2billion in 2015 to N30.1billion in 2019.
In a Communique made available to our Correspondent on Wednesday, Prof. Awodun reacting to a news report over ownership of a company called CSDC System solutions denied any link with the company.
The Communique emphasized that Awodun having completed his tenure successfully on September 30, 2019 became free from public service and free to be engaged by any firm, so getting engaged by CSDC Systems Solutions Limited after his tenure as a Chief Operating Officer (Chief Revenue Consultant) is an exercise of his freedom, and in recognition of his expertise and capacities.
"It is on record that Awodun was not only open and transparent in his running of the Service during his tenure, but devoted the four years to building an enduring institution for Kwara State.
"This is irrespective of the persistent growth in revenue during the four-year period (moving the revenue of the state from N7.2billion in 2015 to N30.1billion in 2019)."
Prof. Awodun stressed that such allegation is baseless and clueless claim would have been to ignore it, but for the fact that this is a political era, and we need to put out there, facts and truth and do not allow the perpetrators of falsehood to have their way. The need to also ensure that allowing falsehood thrive is a disservice to humanity and our state.
"The claim of this faceless publication is false as Awodun is not the owner or co-owner of the company in question. The records of companies and their ownership in Nigeria are publicly available on the website of the Corporate Affairs Commission (CAC) and Awodun has never been, in any way owner, shareholder or director to the company.
"For the avoidance of doubts, having left KWIRS, almost four years now, and having been dragged to the EFCC by the present government, there could be no better way to investigate this than that, unless the government is doubting the investigative capacities of the EFCC"
"It's also noted that Prof. Awodun was an advocate of capacity and institution building, as he not only demonstrated that by building KWIRS from the scratch, but ensured it is established on best global practices that earned the organization international certification on its processes.
"What Awodun achieved with KWIRS during his period there, is an experience that no one can take away from him, and his experience and expertise would always be sought after by states and organizations that requires it. It is simply a matter of when you do it well, you will do well, irrespective of what your detractors may say. For four years, what Awodun did is out there in the public domain for all to see," he said.