Kwara 2023: Forces Against Abdulrazak's Reelection Bid
Date: 2022-06-29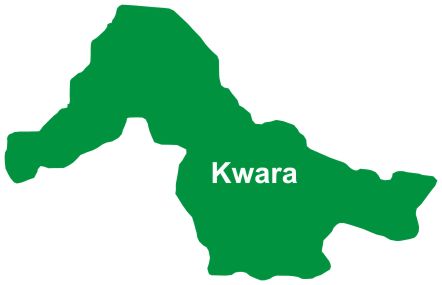 Were Kwara's political temperature to be captured in human terms, the saying, 'still water runs deep', may best describe the deceptive calm pervading the political landscape of the North Central State these days. Political sloganeering, by this time four years ago, had neared a feverish pitch; even so had political thuggery, the usual accompaniment of party politicking in this clime. By mid-year 2018, political interests, groups, and old and new enemies of the waning political dynasty represented by erstwhile Senate President and former governor of the state, Bukola Saraki, had coalesced into a formidable opposition, all set to wrestle power from the then ruling party, People's Democratic Party, PDP. This is the summary of the birth of 'Otoge', the political movement that finally went ahead to checkmate Saraki and PDP in 2019.
But four years hence, there have been no exciting readings from the political barometer of the state. Crime indexes have spiked so far. Today, the stories of coalescing groups deeply disenchanted with the ruling All Progressives Congress, APC, are on the rise.
In short, there have been none of those previous telltales that heralded political storms like Otoge. But those who understand the politics of Kwara say that what currently obtains in the state is the calm before a storm.
While there has not been any much political sloganeering, there has been disaffection, aplenty. The coalition and interests that made up Otoge, now fragmented over political differences, and poor understanding of one another's interest, have dissolved into three major parties, for now, with more still coming; each fielding equally strong candidates, all set to tackle the singular beneficiary of the Otoge campaign. As of the last count of gladiators ready to go toe to toe with Governor Abdulrahman AbdulRazak are the leading opposition Peoples Democratic Party, PDP, which on paper appears to have put its house together and attracted more political heavyweights. The party appears to mean business this time, especially with the emergence of Shuaibu Yaman Abdullahi, a commissioner at the Revenue Allocation and Fiscal Mobilization Commission, RAFMC.
Also looking to scalp APC is the Social Democratic Party, SDP, whose flagbearer, Hakeem Lawal, is the son of late Mohammed Alabi Lawal, former governor of the state. Also, rather than have his growing popularity wane, Waziri Yakubu Gobir, WYK, standard-bearer of the Young Progressives Party, YPP, has been waxing stronger, especially among the youth population in the state. Finally, there is Prof Oba Abdulraheem, who though took a thorough trouncing at the SDP primaries in the state, is believed not to be relenting, as he is working to emerge standard-bearer of a party soon. So how will these candidates fare, given their strengths, weaknesses, opportunities, or even threats to their ambitions?
Abdulrazak, in 2019 showed he could win elections. But has he demonstrated that he retains the coveted seat, given his performance over the last three years plus? The answer would vary, depending on the political leaning of who you are speaking to. If the supporters of any of the four leading candidates were to make comments on Abdulrazak's stewardship, it would most likely be a thumbs down. But the interesting thing is that the reasons for such answers may likely be political, rather than governance-related. The state under Governor AbdulRazak has made landmarks in fiscal transparency; racked up interesting statistics in the areas of human development indices. What is also going for him is the even spread of infrastructure projects in far-flung areas hitherto neglected by previous administrations, besides prompt payment of salaries, and gender development policies in the state. With these, the popular opinion is that voters may well be persuaded to trust Abdulrazak for another tenure.
But while performance in governance is a big boost, the re-election of a candidate, as records have shown, could be imperiled by a lack of dexterity in managing intra and inter-party politics. While political heavyweights are leading the charge in SDP, PDP, YPP, and whatever flag Prof Abdulraheem flies eventually, according to pundits, points to the governor's poor handling of the internal strife that fragmented the Kwara APC.
However, not all observers may agree with this observation. Governor AbdulRazak's handling of internal strife in his party given the stature and size of his opponent's ego show that he has enough stamina to go the whole hog in 2023. As of the last count in the ranks of intraparty opponents were Lai Mohammed, Minister of Information and Culture, Gbemisola Saraki, Minister of State, Transport, Bashir Omolaja Bolarinwa, a grassroots mobilizer, as well as the erstwhile APC chairman. Gobir, Yaman Abdullahi, Prof Abdulraheem, and Lawal were once APC stalwarts, who failed to wrest the party from Abdulrazak.
If there was any question as to whether the political structure of Late Governor Lawal still exists, it was decisively answered on May 31, 2022, during a rerun of the SDP governorship primaries at Arca Centre, Ilorin. That formidable political structure came alive for the son of the late governor, Hakeem, proving way too much for Prof Oba Abdulraheem. That the former university Vice Councillor was defeated does not aptly capture the significance of Lawal's emergence as standard bearer of SDP and one of the leading contenders ahead of 2023. Before the rerun proper and for the better part of the last three years, there has been an apocryphal account that has it that Prof Abdulraheem's name was substituted with that of Governor Abdulrazak's after the Professor clearly won the APC governorship primaries in 2018.
The SDP primary however showed that there may never have been any truth in the story. A week before May 31, the first party primary was held where Hakeem earlier won by 33 votes to Abdulraheem's 16 votes. The Professor however petitioned the party hierarchy and asked for a rerun. Instead of winning as he hoped, the Professor's ambition was ruthlessly stymied. It was 606 votes to 177 in favour of Lawal. Governor Abdulrazak and Lawal are from Kwara Central but from different local governments. While Ilorin West where Abdulrazak hails from already had an eight-year turn under Saraki as governor, Ilorin East where Lawal hails from insists that it must have its turn too, given that Late Governor Lawal had just a single four-year term.
Most politicians would have called it quit after suffering double shellacking at party primaries like Prof Abdulraheem got at the SDP party primaries. However, he stands a better chance against Abdulrazak in an open contest at the polls.
Also, from Kwara Central, the calculation is that only a popular Ilorin son can wrestle power from the incumbent who is also an Ilorin man. As a don at the Bayero University, Kano, BUK, he made goodwill for himself after helping many Ilorin sons obtain admission and employment. He continued in the same fashion as Vice-Chancellor, University of Ilorin. But the professor will be 75 this October, a factor that may work against his aspiration at a time when there is clamour for younger and more vibrant candidates for elections across the country.
In Alhaji Waziri Yakubu Gobir, WYG, youth mobilization fuses effortlessly with the power of philanthropy. Many may not see the latent potential in the combination ahead of the decisive governorship election in 2023. Here is an instance. Not many political bookmakers tipped Saliu Mustapha, Turaki of Ilorin, ahead of Ibrahim Yahaya Oloriegbe, at the last APC's Senatorial primaries. Oloriegbe had incumbency in his favour and is also a friend to the governor. But Mustapha got the ticket on the strength of his many years of philanthropy. Not a few people see that feat being repeated with WYG, the standard-bearer of YPP.
Indeed, if the choice of who becomes the Kwara State governor in 2023 rests on making a clean break away from the tendencies that pervade either the PDP or APC and the need for a candidate with proven executive capacity in business and who is in sync with the pulse of the ordinary man on the street, WYG might just be the man. Even more, Gobir hails from Kwara Central Senatorial District like Abdulrazak, Lawal, and Prof Abdulraheem. He also comes well equipped.
Harvard trained, he had a stint with Pfizer and Hoechst in Nigeria, before starting his marketing and distribution company- Smart Mark Limited, with which he opened up the Nigerian market for a number of multinationals including Swatch, Sara Lee, among others. The company currently employs over 500 people.
A battle strategist may be forgiven if he predicts an outright win for the incumbent in Kwara, given that all his opponents are spread thin, each emerging as candidates in different political parties and not pooling resources to fight him in the forthcoming electoral contest. But indeed, the different battle formation ahead puts APC in a tight spot and gives Yaman Abdullahi a strong advantage.
Lawal of SDP, Gobir of YPP, Abdulraheem, with, or without a party are strong political forces in Kwara politics. Like Abdullahi of PDP, they were once together in APC and part of the 'Otoge' movement.
Pundits believe that the first three opponents did not emerge as party candidates by accident. The belief is that they are in separate parties for a reason. All three are from Ilorin, Kwara Central, the largest voting bloc in the state, just as the incumbent.
The plot, many believe, is that with Abdullahi, a colossus from Kwara North which by right of power rotation should be in power and not Ilorin, PDP might get a block vote from his constituency, scoop 25 percent votes in Kwara Central, and consolidate in the South where he picked his deputy.
However plausible this permutation might be, unseating Governor Abdulrazak may not be a walk in the park. There is a general consensus that Kwarans may not be in a hurry to return to PDP.