OPINION:A.B. Kasum: Remembering A Patriot. By Abubakar Imam
Date: 2021-10-29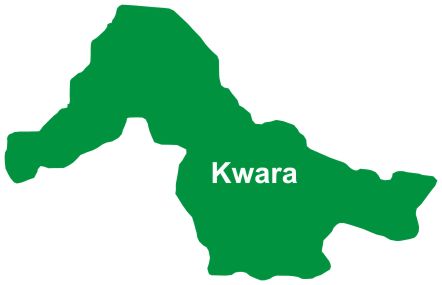 I was moved almost to tears reading a very enthralling, exciting, thoughtful and painstaking tribute to the loving memory of late Engr. Abdullahi Babatunde Kasum written by his beloved widow, Alhaja Kubura Kasum. The tribute, which was published to mark two decades of the death of the renowned statesman, was not only carefully worded but was also superlatively loaded. It is suggestive of undying love between a hero and his widow despite two decades of unmitigated separation.
I had met Alhaja Kubura early this year to source information on the renowned public servant, community leader and politician on a project I was working on.All those I previously contacted could not help.It was someone who not only assured me that she(Alhaja Kubura) had what I wanted but would also grant my request.
True to the assurances, Alhaja Kasum was hospitable, dutiful and responsive to my enquiries. She even made frantic calls to friends of her late husband from far and near just to be convinced that the information to be given to me were real and right. I must confess that she earned my respect for that singular act because many close relations of other subjects of my research were not as forthcoming as she was. Several do not even care about the preservation of the lives and times of their forebears or breadwinners, which was the essence of the self-imposed project. So, when one comes across a widow offering her late husband such a service one should "throway (his) salutes" to her. Throughout the period I spent with her, I could see that she was still missing her late husband, who my mother affectionately called Baba Kasum as they were from the same community, Agbeyangi. I was, therefore, not surprised with the rendition of the powerful emotions contained in the piece meticulously authored by her.
My decision to, therefore, write this piece was to appreciate the services of this late gentleman to the development of Ilorin Emirate. He was a big uncle to me. He was, in fact, a close pal, classmate and childhood friend to my mother's late brother, Mallam Amori of Ile Idi-Apa, Agbeyangi, who also died in active civil service as an Agricultural Officer at Osara, near Okene in the present-day Kogi State in 1975. Their mothers, Ayisatu (Kasum's) and Halimat were also friends.
Alhaji A B Kasum, as we young primary school pupils of those days memorised his identity,( to do well in dictation and social studies as well as interviews into secondary schools), was a front line member of the earliest generation of Engineers produced by Ilorin Emirate. He graduated from a Russian University as an Engineer in 1969. He was preceded by just two of his compatriots, late Engr. Abdulkareem Yahaya of Akodudu Quarters, who graduated in 1965 and unfortunately died in a plane crash in 1969; and Dr Tunde Yusuf Aiyelabegan(b. 1945), otherwise called JKK, who graduated in 1968.Engr. Kasum was closely followed by the trio of Admiral Muhammad Alabi Lawal, mni(1946-2006), the first indigene of Ilorin Emirate who served as Governor of Kwara State between 1999 and 2003; Engr. Yusuf Olarewaju Sagaya, MFR, OFR(b. 1946), the Za'ana of Ilorin; and Engr. Muzamil Abdulkareem, who retired as an Executive Director from the defunct National Electric Power Authority (NEPA).The last three gentlemen graduated from the Ahmadu Bello University, Zaria, with Bachelor's degrees in Mechanical, Civil and Electrical Engineering, respectively, in 1970.
Before then, Alhaji Kasum schooled at Agbeyangi and Baboko Primary Schools. He was also educated at the Provincial Secondary School,(now GSS), Ilorin. He as well attended Federal Science School, Lagos, for his GCE Advanced Level.
Following his graduation and a few years of services in Kaduna, he joined the civil service of Kwara State to enable him to join hands with other modern professionals to build his state of origin. He, indeed, eventually became a top brass at the Kwara State Ministry of Works before joining partisan politics. He subsequently became the youngest Commissioner in the administration of late Governor Adamu Atta of Kwara State during the second republic. He headed the strategic Ministry of Education between 1979 and 1983 and was a Member of the National Party of Nigeria(NPN) throughout the second republic.
He remained a practising Politician and Engineer throughout his sojourn on earth. He contested for the Kwara Central Senatorial District seat under the platform of the defunct National Republican Convention (NRC) in 1992.He also aspired to be the Governor of Kwara State between 1998 under Dr Abubakar Olusola Saraki's led Congress for National Consensus (CNC) during the Abacha days and, again, in 1999 under the rested All Peoples Party(APP).
Alhaji Kasum, who was an ex-officio member of the old Ilorin Descendants Progressive Union(now Ilorin Emirate Descendants Progressive Union) for many years, died on October 5, 2001 in an accident and on active and patriotic service as the Chairman of the Kwara State chapter of the Peoples Democratic Party. He was not just a politician. He was also a businessman who established and ran a company called Drusbar Engineering Limited (I hope I got the name right).
I recall that I saw him several times at public events. But I only met and interacted with him just once and it was at his Fate Home, Ilorin, in 1990 through an uncle of mine, who is, at present, the Secretary to the Kwara State Teaching Service Commission, Alhaji Baba AbdulRahman. Alhaji Baba, who is popularly called " Boda Baba Erubu" by my contemporaries, gave me a note to Alhaji Kasum for possible assistance towards securing admission into the Kwara State College of Education, Ilorin. It was obvious that I got to him too late for any miracle to happen as his spirited efforts on me yielded no fruit. I was, however, pleased with the way he treated me.
Writing a piece like this would be meaningless if I do not share an act of uncommon humility, which involved him and two other unforgettable sons of Ilorin Emirate for my contemporaries and younger ones to learn from. I was a living witness to the exciting episode. The event happened in 1990 or thereabout at Ile Babaita in the Alore area of Ilorin. Alhaji Kasum had accompanied a then serving Justice of the Supreme Court of Nigeria, Justice Saidu Kawu, CON(1928-2013) to a special lecture organised by the Ansarul Islam Society of Nigeria to mark the Wedding and Walima ceremonies of some children of Shaykh Isiaka Babaita(d. 2005),a Lagos-based Muslim cleric and son of the phenomenal preacher and groundbreaking cleric, Shaykh Aminu Olosho-Babaita (d. 1950). Immediately Justice Kawu saw the highly venerated founder of the Society, Shaykh Muhammad Kamaldeen Al-Adaibiyy, MFR, OFR, ORSA(1905-2005), alighting from his car, he quickly rushed down from his own car to offer the late Shaykh his courtesies and thereafter walked towards the venue in the inner chambers of the very popular and highly populated compound behind the late foremost cleric. The flowing agbada of the pioneer Grand Mufti of Ilorin was picking dirt as he was greeting others because the rain had just stopped and Justice Kawu was helping him to lovely pack and fly it up as one of his disciples, children or pupils would have done. Alhaji Kasum wasted no further time in parking that of Justice Kawu leaving his own thoroughly dirty at the end of the day. Before you asked me what I did thereafter may I tell you that those of us who were young lads could not move near the trio as we were afraid of the consequences of the likely actions of policemen who were keeping watch over the event. It was a scene I would never forget because of the enduring lessons derived and still derivable from it.It was a practical lesson that "Omode ti o be re ti Onwo Idi Agba Omoleyin a se be fun"(one good turn deserves another or respect is reciprocal).
Alhaji Kasum was,no doubt, a great man. He was a thorough technocrat. He was a determined politician. He was also a friendly and energetic patriot. He was a fantastic personality and a real rallying figure for younger ones across Ilorin Emirate and most especially among those who hailed from his immediate ancestral community, Agebeyangi, who saw and benefitted from his exemplary dispositions as a model and selfless leader.
May Allah forgive his shortcomings and may He preserves his family and all he lived for. I also pray Allah to continue to rest his gentle soul in paradise. Aamiin.
Imam is National Publicity Secretary, Ilorin Emirate Descendants Progressive Union