Minister Discloses Reasons for Nigeria's Nationwide Blackout
Date: 2023-09-15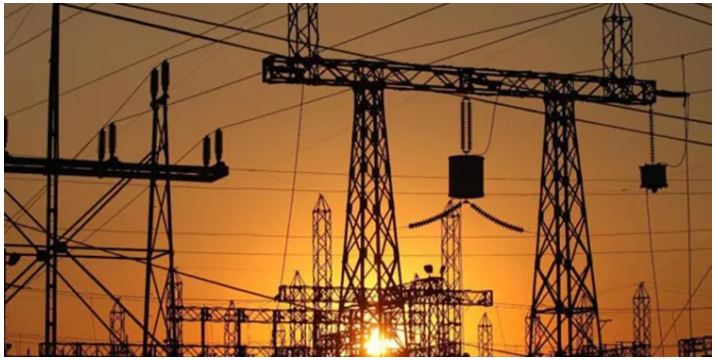 An explosion led to a fire outbreak at Kainji/Jebba located in the North-central part of Nigeria which sparked a nationwide electricity blackout in Nigeria.
Adebayo Adelabu, Minister of Power, disclosed the cause of the nationwide blackout that happened in the early hours of Thursday.
Adelabu in a series of tweets on X platform on Thursday said, "At 00:35Hrs this morning, Fire outbreak with explosion sound was observed on Kainji/Jebba 330kV line 2 (Cct K2J) blue phase CVT & Blue phase line Isolator of Kainji/Jebba 330kV line1 was observed burning.
This led to sharp drops in frequency from 50.29Hz to 49.67 Hz at 0:35:06Hrs with Jebba generation loss of 356.63MW.
He also gave assurance that the problem would be fixed saying, "We are on top of the situation and speedy restoration is in progress. The fire has been fully arrested and over half of the connections are now up and the rest will be fully restored in no time. My sincere appreciation to those who responded or expressed concern via different."
Techeconomy earlier reported that the nation's power supply dropped to 273 megawatts, MW in the early hours Thursday.
It plummeted from 4,182MW recorded on Monday, this week, following a complete system collapse, due to equipment failure or grid disturbance in the sector.
DisCos apologise to customers as system collapses
Electricity Distribution Companies (DisCos), Thursday apologised to their customers, promising to restore supply when the situation improves.
In a notice obtained from its X (formerly Twitter) handle, the Eko Electricity Distribution Company (EKEDC), stated: "Kindly be informed that a system collapse occurred today at 6:41 a.m. This has resulted in a total loss of supply across our network.
"We are in continuous communication with our partners at the National Control Centre (NCC), Osogbo. You will be updated as we get more information."
Similarly, the Abuja Electricity Distribution Company, AEDC, stated: "The management of AEDC wishes to inform its customers that the power outage currently being experienced is a result of a system failure from the national grid in the early hours of today, 14 September 2023.
"Be rest assured that we are working with the relevant stakeholders to restore power as soon as the grid is stabilized."
Also, in a notice to its customers, the Enugu Electricity Distribution Company PLC, EEDC, said: "We wish to inform her esteemed customers of a total system collapse which occurred at 12:40 am today, 14th September 2023. This has resulted in the loss of supply currently being experienced across the network.
"Due to this development, all our interface TCN stations are out of supply, and we are unable to provide service to our customers in Abia, Anambra, Ebonyi, Enugu and Imo States. "We are on standby awaiting detailed information of the collapse and restoration of supply from the National Control Centre, NCC, Osogbo." (Vanguard)