Rain, windstorm wreck havoc, destroy properties in Kwara
Date: 2023-03-24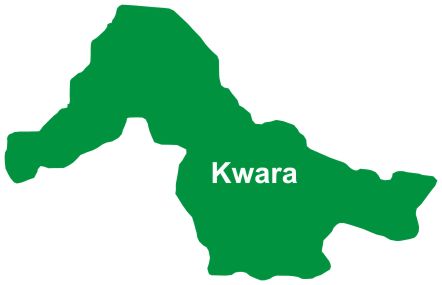 A torrential rainfall, accompanied by windstorms on Thursday evening wreaked havoc in the Ilorin metropolis of Kwara State, damaging cars, electric poles, cables and sign posts belonging to political parties.
The rain, which lasted for over an hour, started around 3.30 pm and stopped at 5pm.
It was gathered that residents of Saw Mill, Gerin Alimi, Ibrahim Taiwo, Unity, Ita-Amodu and other areas in the metropolis were affected by the windstorms.
Our correspondent observed that several signposts damaged as a result of the windstorm led to blockage of major roads at Sawmill, Ibrahim Taiwo and Unity areas of the state capital.
The authorities of the state fire service, who confirmed the incident, said it did not claim any life.
According to the Head of Media and Publicity of the agency, Hassan Adekunle, the rainstorm damaged many houses in Taiwo Isale, Unity road, Ita Amodu areas among other areas of the town.
"What would have been the worst was the fallen political sign posts which fell on a car at Unity Road, adding that the occupants of the car had left the vehicle before men of the Fire Service arrived for rescue mission"
Adekunle said that the director of the state Fire Service, Prince John Famuyiwa, had advised the people of the state to always remain indoors anytime they observed that rain was going to fall.
Famuyiwa also warned vehicle owners and drivers to keep off the streets whenever rain was falling or about to fall for the safety of their lives.
Also speaking on the incident, the Director General of Kwara State Signage and Advertisement, (KWASAA), Mr. Olorunshola Omotayo, said that efforts were ongoing to clear the falling signposts off the road to allow free flow of traffic, adding that the damage would also be evaluated.