Kwara school owners protest multiple taxation
Date: 2023-01-27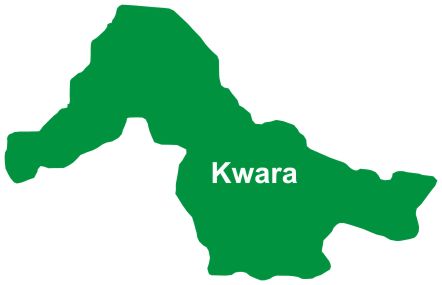 Members of the National Association of Proprietors of Private Schools in Kwara State on Thursday staged a peaceful protest over what they described as exorbitant and multiple taxation by the state Internal Revenue Service.
The group, which has about 3,000 members, marched to the Ministry of Education, Ilorin to register their grievances with the government.
The Association led by the State President of NAPPS, Dr Temitope Ajibola, said that it members rejected recent charges, levies and taxes on private school owners and businesses in the state by the KWIRS because it was exploitative.
Ajibola gave the Ministry of Education 72 hours to resolve the issue with KWIRS as WAEC registration would close on Friday, adding that various taxes imposed by KW-IRS will adversely affect WAEC registration of private school students.
"The stringent taxes will affect registration of pupils for WAEC exams as school owners will find it hard to meet up with the deadline to upload WAEC CASS which closes in 48 hours because the KWIRS refused to issue clearance except on payment.
"We can't meet up. That's why we're protesting. We are appealing to KWIRS not to pitch us against the state government", he said.
The school proprietors said they were levied on over 11 different charges and taxes, appealing to the state government to prevail on KW-IRS to only maintain the levy on renewal fee.
He said that some of the recent charges and taxes include land charges, personal income tax, signage and advertisement fees, renewal fees on business premises, fire prevention/inspection fees, fees on school health, safety permit, pest control and fumigation certificate fees, among others.
Ajibola urged the state revenue agency to see them as partners in progress, considering the fact that they are employers of labour, saying that multiple taxation could lead to closure of many private schools in the state.
The group, which asked for urgent response from government on their appeal, said that the aggrieved parents with their students may storm the ministry on another protest on Monday, if no favourable response was received in 72 hours.
"We're employers of labour to be commended and not to be condemned. We employ 1000s of teachers which the government have no capacity to cater for. We run our schools with loan and we're not rich people. Many of us are running at a loss. We are in need of government assistance. We are even finding it hard to pay teachers. Kwara State is a civil service economy. Many parents pay after salary payment", he said.
Addressing the school owners, the Director, Quality Assurance Bureau, Kwara State Ministry of Education and Human Capital Development, Mrs Ade Aboyeji, commended the school proprietors for their peaceful and mature conduct.
She also promised to inform the appropriate quarters about their grievances.