'Kwara Paid N3.5bn as Pension, Gratuity to Retirees last Month'
Date: 2023-01-16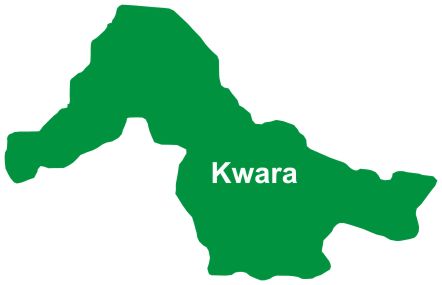 Kwara State Governor, Alhaji AbdulRahman AbdulRazaq at the weekend disclosed that, his administration paid a total sum of N3.5billion last month as pension and gratuity to retired civil servants in the state.
He said that, the payment covered 2009 and 2010 arrears of the retired workers in the state.
Speaking in Ilorin at the induction of new set of teachers trained for KwaraLEARN programme, the governor AbdulRazaq said: "We should have used that money to do some other projects under this administration but we used it to clear the liabilities they left. That is what happens in all sectors."
He added: "We are using our resources to cover liabilities of the past. We feel it is a necessity to do so as a matter of government's obligation to the people."
According to him, "By December last year, we earned N44 billion less than the last administration. If you look at the figures, between 2015 and 2019 the income to the state – FAAC, IGR and the likes were higher than what we have received between 2019 and today."
"And yet, we are paying the N30,000 minimum wage and consequential adjustment which they could not pay and pointing up the prudence of the administration and its commitment to people's welfare."
On the KwaraLEARN project, AbdulRazaq said that the present administration remained committed to quality education and human capital development.
KwaraLEARN is a flagship education programme of the AbdulRazaq administration which involves the use of modern technology to train teachers, improve teaching techniques, and boost education outcomes for school children.
It berthed in four local government areas (Baruten, Ilorin East, Ilorin West, and Offa) last year, with at least 45 per cent rise in school attendance by November 2022 and significant improvements in literacy and numeracy skills of pupils.
He, however, said that the huge investment in the sector continues despite dwindling revenues and competing priorities for governments worldwide.
He said: "Our expenses have really gone up. We are implementing KwaraLEARN. We are paying UBEC counterpart funding, which the previous administration could not pay.
"We are investing heavily in education and human capital development because we prioritise the sector and the future of this state."
The governor said the programme costs a lot of money but is hugely necessary to secure the future of the Kwara child.
AbdulRazaq assured teachers of improved welfare packages with the planned introduction of housing scheme and car loan support to address mobility and accommodation challenges.
He added: "We will continue to work on your welfare, not just salaries. We are working on the housing scheme, which will come in place very soon by the grace of God.
"You have seen how we appreciated the best teachers and so on. We will also come up with a scheme under which you will have access to car loans.
"So, stay the course with us. Things will improve. If the former administration had not dropped the ball, you would have been singing different tunes now."