Governor AbdulRazaq is an achiever, says immediate past hospital board chief Aluko
Date: 2022-09-20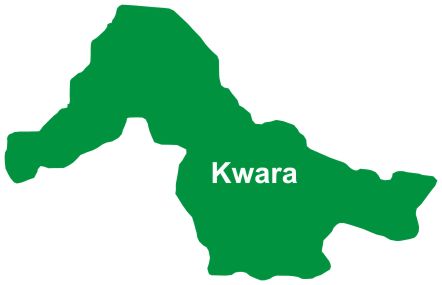 It's been a privilege and honour to have served under Governor AbdulRahman AbdulRazaq whose administration clearly puts the interest of his people first.
The state hospitals have seen significant growths under his watch through a number of initiatives that have helped in growing patients' confidence and patronage to our public health institutions.
Under him, we grew the performance of the state hospitals with over 450% increase from how we met it.
Patient satisfaction has increased due to an increase in capacity and value amongst our healthcare workers.
The administration opened up newer service points to increase access to care to our patients.
Here are some of the laudable achievements we have made in hospital management board under my watch since His Excellency assumed office:
(1) Renovation of several secondary healthcare facilities (MOH's data base)
(2) (a) Renovation and equipping of Kwara State dental unit at GHI to help provide services across the social strata in the state.
(b) provision of operational fund, imprest to the unit for the first time after a very long years of clamoring for same with no outcome; this has helped the unit to meet their day to day operational expenses, leading to renewed commitment of the unit. This has resulted to improved performance.
(3) (a) Procurement and installation of two additional brand new dialysis machines at our apex hospital in Kwara( General Hospital Ilorin) to help reduce waiting time and provide services to both infected and non-infected patients that need dialysis.
Before now, infected patients were usually not managed at GHI because of capacity. Now more lives have been saved in the process because of provision of service running cost ( imprest ) for the first time to the unit for optimal service operations.
(4) repositioning of Kwara eye care services, through (a) the renovation of the eye centre at civil service hospital (b) building and equipping of a mega eye centre at GHI (c) recruitment of additional personnel, both permanent and ad-hoc, to help provide quality services to the unit (d) provision of operational fund i.e. imprest ( for the first time in the history of the programme ) to help run the unit more efficiently.
(5) Employment of additional healthcare workers to state hospitals to allow for quality and accessible care to Kwarans across the 3 senatorial districts.
This has significantly changed the narrative of healthcare provision across board, leading to over 65% reduction in unnecessary referrals of patients from rural outstations to Kwara central, as reflected in our verifiable hospital performance trend analysis.
(6) Staff salary increase across the two main salary packages, CONHESS AND CONMESS, after long years of struggle and agitations for increase. It was reviewed upward during this administration.
(7) Promotion exercise for staff has been on point across board, leading to a higher sense of belonging and a renewed commitment to work amongst our staff.
(