OPINION: As-Shaykh Al-Imam Yacqub Muhammad Al-Busayri Ali-Agan: The New Sarkin Malamai of Ilorin. By Abubakar Imam
Date: 2022-01-17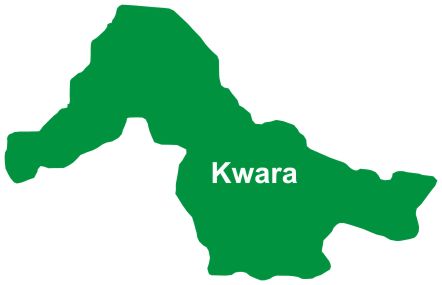 Introduction
Ilorin, a junction town and sociocultural confluence, has always been a home of and to scholars, saints and soldiers of remarkable accomplishments. Anyone who takes an excursion into the fascinating history of the nation's southernmost Emirate, which is sometimes referred to as the northernmost Yoruba-speaking enclave, would find the above conclusion incontrovertible.
It is, however, a fact of history, that it was the scholars of Islam who gave the city its most enduring appellation as either the "Home of Alfa" or "Home of Harmony". The learned clerics exported the Islamic faith and perpetuated its learning, through efficient teaching, effective preaching and serving as glittering role models in emulation of the greatest of the messengers of Islam, Prophet Muhammad, to most parts of the contemporary West African sub-region.
These scholars were of various categories. Some were teachers. Some were preachers. Some were writers. Some served as spiritual advisers. A number combined two or three or the four together in the course of their careers. The categorization can also be viewed from the mode of their settlement. Some were itinerant scholars and preachers moving from one place to the other with the message of Islam like Shaykh Tajul Adab(1877-1923), the human bridge between archaic and modernised Arabic and Islamic learning in the Yoruba-speaking parts of Nigeria; and Shaykh Muhammad Salisu Kokewu-kobere(d. 1935), the first Chief of Preachers of Ilorin. A number settled down at their preferred places outside Ilorin Emirate and even beyond Nigeria and the West African sub-region while many remained at home working for the survival of the heritage.
Quite a number died and were buried at the outstations where they worked for Islam and greatness of Ilorin, such as Shaykh Tajul Adab, Shaykh Yahaya Aliyu Pakata, popularly known as Yahaya Tajudeen of Ebira land (1875-1956); and Shaykh Adam Abdullahi Al-Ilory as well as Shaykh Ali Olukade Al-Adabiyy (1920-1994), to mention a few. Many returned home after serving for a long time such as the earlier mentioned Shaykh Muhammad Salisu Kokewu-kobere and Shaykh Khidir Salaudeen Apaokagi Al-Adabiy(1917-2013), the founder of Adabiyyah Arabic and Islamic Institute, Owo, Ondo State, who was also the second Grand Mufti of Ilorin.
It must be pointed out that some of these scholars also combined the three classifications just to ensure the effective discharge of their responsibilities to the limit of their capacities. A typical example of this was Shaykh Muhammad Kamaldeen Al-Adabiyy(1905-2005).
Shaykh Al-Imam Yacqub Ali-Agan comes to mind as a surviving replica of almost all the categorizations and segmentations highlighted above. The career of the new Sarkin-Malamai is a study in the experiences of all those who belong to each of the above groupings. This would become clearer as we progress. It is, therefore, remarkable that he was appointed as Sarkin-Malamai of Ilorin Emirate by His Royal Highness, the Emir of Ilorin, Alhaji (Dr)Ibrahim Sulu-Gambari, CFR, on Thursday, July 22,2021.
The Shaykh never expected the appointment. When the ever-tireless Makama of Ilorin, Alhaji Ibrahim Oniye, called him on phone and addressed him as "my dear Sarkin-Malamai", Shaykh Ali-Agan responded that the National Vice-President of the Parent-Teachers Association must be dialling a wrong number. Trust Alhaji Oniye, he would never back down. He told him that it was he and no one else that he addressed with the title. Alhaji Oniye thus broke the news to the appointee of his appointment as the first among equals in the assemblage of custodians of Islamic knowledge; the Sarkin-Malamai of the city of Islamic knowledge.
After the surprises and exclamations ended, it became very clear that there is a consensus of opinions among the people and residents of Ilorin that he was and still is most deserving of the traditional-cum religious title. This assertion is based on his erudition, maturity and services to the community. His age stands him out as not only the oldest of the nine new titleholders announced by the Emir of Ilorin, Alhaji (Dr.)Ibrahim Sulu-Gambari, CFR, but also one of the surviving elder statesmen Ilorin Emirate is left with.
The highly respected Shaykh Al-Imam Ali-Agan is not a new phenomenon in the struggle and services for the survival of Islam, culture, unity as well as the progress of the Ilorin Emirate. He has been on the same line of duties for more than six decades. He was among those identified by Alhaji L. A.K. Jimoh(b. 1940) in his authoritative book, "Ilorin: The Journey So Far", as a member of the generation of Ilorin-based Muslim scholars and preachers, who were next in rating to the celebrated pioneer Grand Mufti of Ilorin and founder of the Ansarul Islam Society of Nigeria, Shaykh Muhammad Kamaldeen Al Adabiy, MFR, OFR, ORSA(1905-2005); and the unforgettable founder of the Arabic and Islamic Training Center, Agege, Shaykh Adam Abdullahi Al-Ilory(1917-1992), ORSA.
His contemporaries, as submitted by the renowned historian, tested technocrat and outstanding community leader, were the immediate past Chief Missioner of the Ansarul Islam Society of Nigeria, Shaykh AbdulRaheem Aminullahi Al-Adabiyy(d.2012), Shaykh Yahaya Murtala (d.1995), Shaykh Ibrahim Alabi Dan-Maiduka Makana (d. 2007), Shaykh Ahmad Abdulkadir Alaye(d.2016) and Shaykh Aliyu Jabata (d. 2009). Shaykh Al-Imam Ali-Agan is the only surviving member of the group.
His Birth and Parentage
Shaykh Ali-Agan was born in Ilorin in 1935, a year after his father was appointed the Imam of Ali-Agan Mosque. His father was Imam Muhammad Busary bn Imam Muhammad Raji bn Imam Muhammad Bello bn Imam Abdulsalam bn Imam Abdullahi. His mother was Alhaja Habeebah, daughter of Shaykh Muhammad Jamiu of Onikeke Compound, Ita-Ore, Ilorin. She was a pupil under the tutelage of Imam Muhammad Raji. She was said to be very brilliant in the arts of Qur'anic recitations. Thus, her teacher requested her hand in marriage to one of his children. His father Imam Busayri passed on in 1983 while his mother died in 1998.
Historical Origin of Ali-Agan Dynasty
The Ali-Agan Quarters, which is located in the Agbaji area of Ilorin, is a very popular segment of the traditional part of Ilorin. It is the home of the subject of this piece and it is where he has sojourned in the last 86 years of his eventful life.
The progenitors of the Ali-Agan family came to Ilorin from old Oyo. The history of the relocation of the progenitors of the family is traceable to two jolly friends who became brothers as a result of deep love, intermarriage and mutual respect for each other. The Ali-Agan family is one and the same right from time immemorial. Yet, like many others in Ilorin, it is segmented into two(Magaji and Imam), which is called "Kaa" in Ilorin sociolinguistic parlance. The two migrated to Ilorin from Oyo-Ile as earlier stated.
The progenitor of the new Sarkin-Malamai, Imam Abdullahi bn Muhammad, was said to be of Fulani stock and an itinerant Muslim scholar, who after a series of intellectual and religious propagation and sojourn in several towns and villages of the defunct Oyo empire settled at its new headquarters and location, Oyo. Imam Abdullahi was said to be a Malian Fulani with historical connections with the Alaaya family of Pakata as submitted by the late Samaki of Ilorin and foremost historian, Alhaji Safi Ajibola Jimba(1942-2017). Imam Abdullahi made friends with a man who later became known as Magaji Abdulganiyu. His friend was the progenitor of the Magaji lineage of the Ali-Agan dynasty.
The settlement of Shaykh Alimi, the progenitor of the ruling family of Ilorin, whose scholarly activities in conjunction with those of other eminent scholars, who came from far and near to turn the city into a sanctuary of Islam and a place of refuge for Muslims facing persecution or thirst for more knowledge, encouraged Shaykh Imam Abdullahi to come to Ilorin where he found accommodation. He shared the same vision with Magaji Abdulganiyu and the two came down to Ilorin for permanent settlement in continuation of their fraternity and to confederate with like minds towards defending and preserving its territorial integrity and the course of Islam, which was gathering momentum in Ilorin.
Subsequently, Imam Abdullahi, the great grandfather of the new Sarkin-Malamai concentrated on Islamic scholarship and propagation in the tradition of the community. He did that through teaching and with the establishment of an Islamiyyah school to which learners flocked from far and near. He also served as an Imam and a religious adviser and a spiritual consultant. His main client was Magaji Abdulganiyu, who, as a soldier, more often than not, depended on Imam Abdullahi for guidance on when to go to the battlefield.
Magaji Abdulganiyu was a war veteran and comrade-in arm to Magaji Akaaba and Magaji Ikolaba. The trio were foremost lieutenants to Balogun Ajikobi, the most senior commander of the Yoruba contingent of the dreaded Army of Ilorin Emirate. Together, they participated in many wars and battles for Ilorin to survive as a political entity.
While the descendants of Magaji Abdulganiyu produces the political and traditional Head of the family to date, the Imam Abdullahi lineage produces the spiritual head and Imam of their Quarter's mosque. The lineage also houses the Qur'anic school through which the entire members of the family and neighbouring families are provided basic Qur'anic and Islamiyyah education. The jurisdictional demarcation has remained sacrosanct in the family and it accounts for its cohesion to date.
The original name of the place now called Ode Ali-Agan was Ode-Nla, which simply means a spacious place. The family derived its subsisting name, Ali-Agan, from the experience of a renowned member of the family. History has it that he was a patriarch of the family, who was a descendant of the Magaji lineage and whose name was Ali. He had suffered from infertility for quite a significant part of his life and that gave the family its subsisting name. His situation became a source of scorn among his neighbours who derided and mocked him for being biologically unproductive by referring to him as Ali- Agan (Ali, the barren) because he was not so lucky with procreation. His marriages targeted at changing his story for good yielded no dividends. He would, therefore, respond to his tormentors by saying "Agan oye mi". People called him Ali-Agan Oyemi. When his prayers were eventually answered, the singsong changed and his admirers turned it into Ali Agan di Olomo. The appellation was eventually shortened to Ali-Agan. And it stuck till date.
For centuries, the family has produced very prominent members. These distinguished individuals are so many that space would not permit a full rendition of their names. But of recent, it has produced many whose activities have contributed to the fame of the family. The father of the new Sarkin-Malamai, Imam Muhammad Bursary was a prominent cleric, renowned Qur'anic teacher and a leading Imam of his time. He was said to have taught briefly at Ibadan and Lagos before he returned back to the base and served as the Imam of Ali-Agan Mosque between 1936 and 1983. He was also described as the epitome of knowledge and piety. He trained many notable students who became reputable scholars in their own rights. Prominent among them was Shaykh Sa'adu deen Ajara, the teacher of As-Shaykh Ibrahim Olohungbebe; Shaykh Abubakar Sidiq, the founding Imam of the famous Kadara Mosque, Ebutte-Meta, Lagos; and his immediate successor, Imam Nurudeen Pakoyi. Others were the late Magaji Aliagan, Alhaji Zubair Ali-Agan; and the current Magaji, Alhaji Abdus-Salam Oloko-Oba. Another notable figure among his students was late Alh Aminullahi Abdulqadir Onilemarun, who stood firmly, like a pillar to the Sarkin-Malamai. It should also be mentioned that Shaykh Abdul-Qadir Onilemarun, the father of Shaykh Aminullahi had foretold the role the Sarkin-Malamai would play in the future when he was still very young. He used to address him as Limamun Gobe (the future leader). Thus, Imam Yacqub, who is being celebrated today, is also a prominent figure whose fame adds colour to the name of the family. Another prominent member of the famous family is the namesake of the new Sarkin-Malamai from the Magaji lineage and a direct student of Imam Muhammad Al-Busayri, Alhaji Shaykh Yakub Ali-Agan (Alhaji Ikare);who worked for Islam at Ikare, Ondo State, for many decades, was also a great contributor to the growing fame of the family and Dr. Isiaka Zubair Ali-Agan, a renowned media technocrat and distinguished scholar of Mass Communication; was part of the Aso Rock media team of the last political dispensation in Nigeria. He is the current Dean, Faculty of Communication and Information Technology, Kwara State University, Malete, and an obvious pride to the family and the entire Ilorin Emirate. Another pride of the family and Ilorin Emirate is Prof. Abubakr Al-Imam Yacqub Ali-Agan, a son to the subject, who is a notable academic, remarkable International scholar, phenomenal Islamic broadcaster and proprietor of An-Nur Islamic group of Schools in Ilorin. He is the Secretary of the Fatwah Committee of the Nigerian Supreme Council for Islamic Affairs(NSCIA), under the leadership of His Eminence, the Sultan of Sokoto, Alhaj Sa'ad Abubakar, CFR. Prof. Ali-Agan is also the current Head of the Department of Religions and a member of the Senate at the University of Ilorin.
Mention must also be made of Prof. Ajape Taiye Shehu, a Professor of Law and the immediate past Deputy Vice-Chancellor of Al-Hikmah University, Ilorin; Alhaj Yusuf Imam Ali-Agan, a graduate of the Islamic University of Madina, Saudi-Arabia; Alh. Sharafadeen Ali-Agan who is the Chief Imam of NASFAT, Abuja; and Alh. Muhammad Yaqub Ali-Agan, a respected Arabic and Islamic author and an Imam in Lagos.
Others include Alhaji Tunde Olokooba Ali-Agan, a high-ranking official of the Nigeria Correctional Service; Alhaji Ibrahim Zubair Ali-Agan, an accountant based in Canada; and Alhaja Fatima Saura a graduate of Islamic Studies and teacher; Barrister Mubarak Imam Ali-Agan, a Lecturer at the Faculty of Law, Kwara State University, Malete; Mallam Kamaludeen Yakub Aliagan, the Press Secretary to the Kwara State Ministry of Education and Human Capital Development, Ilorin; Barrister Isiaka Yusuf, a retired Director of Publicity and New Media, Federal Ministry of Information, Abuja. Alh. Yahya Dare Ajao, a successful administrator based in Lagos, Dr. Asmau Imam Ali-Agan, a Research Fellow at the Centre for Ilorin Studies, University of Ilorin, Alhaja Rabiat Abdullahi Alagbede, and Dr. Abdul-Hafiz Imam Ali-Agan, a grandson of the Sarkin-Malamai, a Qur' memorizer and scientist who recently bagged Doctor of Philosophy in Molecular Medicine from the University of Texas in San-Antonio and currently serving as a Senior Scientist in Pfizer, one of the world's premier biopharmaceutical companies, Cambridge, Massachusetts, Boston, in the United State of America; are also renowned members of the family, to mention a few.
Sarkin-Malamai's Education
Shaykh Yacqub Ali-Agan commenced his learning under the watchful eyes of his father who taught him the Glorious Qur'an and the Elementary Islamic studies. As it was the custom in the Emirate that teachers used to entrust their children to the care of their trusted students, the new Sarkin-Malamai and his brother, Shuaib Ali-Agan, were entrusted to Shaykh Saadudeen Ajara, who was a pupil of Shaykh Muhammad Busayri. His teacher was the father of that gifted preacher and teacher, Shaykh Sarafadeen Saadudeen Ajara.
He also studied under Shaykh Muhammad Migdad of Alfa Adama Compound and the Imam of Alanamu Mosque. His extraordinary performance among his contemporaries at the Imam Alanamu School informed the suggestion of his teacher that he (Sarkin-Malamai) should proceed to the School of Shaykh Muhammad Kamaldeen, which was the only School where modern Arabic and Islamic studies were in vogue in Ilorin of those days.
At the Az-Zumuratul Adabiyyah Kamaliyyah School, which was then known as Madrasatul Adabiyyah School, Ilorin, and earlier established in 1930, he was attached to Shaykh Musa Alfanla Al-Adabiy (1910-2001), who was his maternal relation. He enjoyed special intellectual grooming from Shaykh Alfanla and became more attached to him than any other teacher of his. After a brief stay at the Madrasah, As-Shaykh Yacqub went to Ibadan for teaching and Daawah purposes.
The establishment of Mahad Al-Azhar Institute, Ilorin, in 1963, attracted the new Sarkin-Malamai and he returned home to become one of the mature students of the school. He had come of age then and was even married. Yet, he decided to go back to school to acquire more erudition in order to serve humanity much better. Perhaps it was the enthusiasm to learn directly from the Egyptian Arab Scholars that attracted him back to the School. His course-mates, who were obviously younger, included the Chief Imam of Yoruba community at Port-Harcourt, Rivers State, Shaykh Abdulhameed Abdulwaheed(b.1937); deceased prominent preacher at Pakata Market, Shaykh Zasili Muhammad Ghali Alaaya (d.2020);the Waziri Musulumi of Yorubaland, Shaykh Abdulateef Ahmad Adekilekun(b.1945) and a former Dean, Faculty of Arts, University of Ilorin, late Prof. Musa Ali Ajetunmobi(1949-2008).
Shaykh Ali-Agan was said to be so mature in age and advanced in learning that he often taught his contemporaries at the school in the absence of their Arab tutors and their Nigerian counterparts such as Shaykh Musa Alfanla, Shaykh AbdulRahman Salaudeen and Shaykh AbdulRaheem Aminullahi, who doubled as the Registrar of the Institute.
Following his successful graduation from the Institute in 1966 and the outstanding results he made, he was offered admissions into two institutions of higher learning simultaneously. One in Nigeria and the other in Egypt. He was given admission into Al-Azhar University, Cairo. He was also admitted into the famous kano legal School, which later became School For Arabic, Kano.
Young Mualim Yacqub Imam Ali-Agan was jubilant. He was considering taking the opportunity provided by either of the two. But his grand teacher, Shaykh Kamaldeen Al-Adabiyy, had another plan for him. He asked him to jettison the two. He requested him to stay with him as one of his lieutenants and that he should concentrate on building his career at home as a teacher and preacher. He foretold him that he would attain the pinnacle. On that memorable occasion, Shaykh Kamaldeen reportedly told him that if he accepted his directive he would not only be successful but his children would in future attend those institutions. Despite the assurances of his Grand teacher, Shaykh Ali-Agan was initially not happy as every young and ambitious person would be. He confided in his father and mother. His supportive mother was ready to sell all her belongings, which were made of two goats, a flock of hens and some of her best clothes to facilitate the trip of her beloved son to either Kano or Cairo. His father, on the other hand, advised him in clear language that he should abide by the decision of his teacher and that his prayers and wishes for him would come to pass. The son and the mother were not happy about this decision. For days they were shedding tears and praying secretly for a change of mind from the father. In the end, they both submitted to the decision of his father. And the rest, as they say, is history.
Sarkin-Malamai's Career
The career of Imam Yacqub Ali-Agan revolves around teaching and preaching of Islam and associated vocations. He has not done or engaged in any other activity apart from the promotion of Islam as handed down to him by his progenitors.
He started his career as a budding scholar in Ilorin in the 1950s. He subsequently relocated to Ibadan, the capital of the present-day Oyo State. He taught at the city for some years before returning home. On his return to Ilorin, he went back into Shaykh Kamaludeen's institution and subsequently took up teaching appointments under his Grand teacher, Shaykh Muhammad Kamaldeen Al-Adabiy and the Ansarul Islam Society of Nigeria. He simultaneously served Shaykh Kamaldeen and the Ansarul Islam Society for 21 years during which he was posted to several towns and villages to spread the message of Islam through teaching and preaching.
He taught Arabic and Islamic studies at Ikotun in Oyun Local Government Area of Kwara State. He also taught at Balogun-Oja in Ifelodun Local Government Area of the State. He spent a total of five years in each of those places. He equally taught and served as the Administrative Secretary of the Ibtidai section of the famous Mahad Al-Azhar Institute of Arabic and Islamic Studies, Ilorin.
It was only in 1983 when he became the 8th Imam of Ali-Agan Mosque that he was relieved of most obligations by his Grand teacher and the Ansarul Islam Society of Nigeria. He had then succeeded his father who served as the Imam for forty-seven years. In between, he was a preacher on the network of Radio Kwara, Ilorin.
The new Sarkin Malamai was also a Pilgrims Agent. He operated the business of preparing and conducting intending Hajj pilgrims to Saudi Arabia on annual basis. He started the services in 1972 and it lasted till the Kwara State Government established its Muslim Pilgrims Board. His contemporaries in Hajj technocracy included Shaykh AbdulRaheem Aminullahi Oniwasi-Agbaiye Al-Adabiy(d. 2012) and Alhaji Salman Beki of Alanamu (d.2015) as well as the immediate past Grand Mufti of Ilorin, Shaykh Sofiyullahi Kamaldeen Al-Adabiyy(1926-2014). He also served as an agent for a Cairo, Egypt-based publishing outfit, Mustapha Al-Halab Company.
Shaykh Ali-Agan was equally one of the homegrown preachers of Islam engaged by the government of Saudi Arabia for 13 years. He offered the services with a few others, one of whom was the late Chief Imam of Iludun-Oro, Shaykh Ibrahim Aminullahi. Others include Shaykh AbdulRaheem Aminullahi Al-Adabiyy, Shaykh Abdullahi Ghali Agbaji and Shaykh Abdullahi Jubril Sha'aban(b. 1944), the proprietor of Muyhideen College of Education, Ilorin. Each of the scholars prepared and forwarded monthly reports to the Saudi Arabia government throughout the period.
He also owns and operates a standard School of Arabic and Islamic Studies, which he named as "Madrasatu l-Ummatul Islamiyyah Al-Adabiyyah" and was founded in 1973. The school, which started at the old Ilorin Central Mosque, Idi-Ape, is now situated at Alagbado area of Ilorin. Shaykh Ali-Agan also built two Jumaat Mosques at Alagbado and Gerewu, both in Ilorin, in memory of his father and mother, respectively.
Pre-Khutba Preaching at Ilorin Central Mosque
Perhaps, the most prominent aspect of the career of the new Sarkin-Malamai of Ilorin is his pre-jumaat sermon at the Ilorin Central Jumaat Mosque. This particular community assignment is synonymous with no other person but Shaykh Al- Imam Yacqub Ali-Agan as he became known as the Alfa Oniwasi-Agba (Grand Preacher) of Ilorin Central Jumaat Mosque. It started when Ilorin had only one Jumaat Mosque. He has been offering the service, which has no financial remuneration, for almost five decades. In fact, many believe that the conferment of the traditional title of Sarkin-Malamai on him is in recognition of that particular service, which he has been offering with religious consistency and patriotic fervour.
How did it begin?
Unlike other Yoruba cities where the office of Mufasir is institutionalized, such an office for the Central Jumaat Mosque does not exist in Ilorin. In a typical Yoruba town, whoever performs the role Shaykh Ali-Agan does is regarded as the Mufasir or Oniwasi-Agba of the town.
Here in Ilorin and prior to 1975, no one preaches before the presentation of the weekly sermon by the Chief Imam. However, the appointment of Shaykh Muhammad Kamaldeen Al-Adabiy as the Chairman of the Finance and Planning Committee for the then proposed ultramodern Central Jumaat Mosque for the Emirate completely changed the story. This was necessitated by Shaykh Kamaldeen's regular briefing of the community on the progress of the project, particularly on the financial contributions of members and friends of the community. Shaykh Kamaldeen would, therefore, come to the Mosque and render reports, gauge the opinions of the people and seek their advice and cooperation. It is impossible for an erudite scholar and preacher of Shaykh Kamaldeen's status to speak without preaching and making references to the Holy Quran and the traditions of the Holy Prophet. He was doing that on weekly basis and to the amazement of members of the community.
However, anytime the phenomenal scholar was not in town, either of the then National Missioner of the Ansarul Islam Society of Nigeria, Shaykh AbdulRahman Salaudeen Al-Adabiy(d.1987) or Shaykh Musa Alfanla Al-Adabiy(d.2001), who were also members of the Committee, would offer the reports on behalf of the Chairman of the Committee who was also their teacher. Shaykh Ali-Agan, though not part of the Committee, was always with them as a mentee.
On a particular Friday, Shaykh Ali-Agan got to the Mosque before Shaykh Alfanla. He was disturbed seeing a particular person who was offering supererogatory prayers in the wrong manner. He could not overlook the situation. He stood up to offer corrections and that became an impromptu lecture. He was on that when Shaykh Musa Alfanla entered and the congregation was so engrossed with what the younger scholar was discussing that his teacher decided to find a space to listen to him.
The congregation appealed to his teacher to allow him to continue. Shaykh Ali-Agan, who was also a teacher then at his alma mata and his own school, could not complete the lesson that day. The discourse ran for some weeks with the permission of his teacher, Shaykh Alfanla and his Grand teacher, Shaykh Kamaldeen, as well as the then Chief Imam of Ilorin, Imam Malik; and of course, the 9th Emir of Ilorin, Mai Martaba, Alhaji Sulu-Gambari, CFR who were also present and listeners to the explanations of Al-Imam Yacqub.
Eventually, the position was yielded to him and it was blessed by the four leaders and the entire members of the community, who became his weekly audience. Since then, he has been using the opportunity to educate worshipers on their duties to Allah and fellow human beings. His role was particularly useful and significant because his well-prepared lectures were always on contemporary matters and delivered in the Yoruba language, which enhanced effective communication of Islamic points of view to the congregation.
Family Life
The new Sarkin-Malamai entered the institution of marriage in 1959. He was 24 years of age, then. His first wife was late Alhaja Fatima Zaharah. She hailed from Offe Compound, Amule Quarters, Okelele, Ilorin. He entered into another marriage in 1962 when he married late Alhaja Amina who was a daughter of Baale Ballah Compound, Isale-Aluko, Ilorin. His third wife, Alhaja Khadijat, whom he married in 1967, is a daughter to one of his teachers, Imam Muhammad Alanamu. He again married late Alhaja Baydou from Ile Onipopo, Kuntu. His youngest wife is Alhaja Hafsah. It should be understood that he never had more than four (4) wives at a time as permitted by Islam.
Shaykh Ali-Agan is a successful father who is blessed with many outstanding children. The eldest of his children is Alhaji Ibrahim Ali-Agan, who trained as an Islamic scholar at the Al-Azhar University, Cairo, as predicted by Shaykh Kamaldeen. The Head, Department of Religions, University of Ilorin and the Proprietor of An-Nur Group of Schools, Ilorin, who is also a popular Islamic broadcaster, Prof. Abubakr Imam Ali-Agan, is also one of his children. His second and more renowned son attended School for Arabic Studies, Kano, as "prophesized" by his father's Grand teacher.
His children also include Barrister Mubarak Imam Ali-Agan of Kwara State University, Malete; Alhaja Maryam Issa Abidogun of An-Nur College, Ilorin; Mrs Aishat Alege, a graduate of the Kwara State Polytechnic, Ilorin; Mrs Lateefat Layeri, who is a staff of the Kwara State Ministry of Education; and Mallam AbdulRahman Imam Ali-Agan and Muhammad Jamiu Imam Ali-Agan both of whom studied at Al-Hikmah University, Ilorin. Other children of his include are Alhaja Ganiyah AbdulRaheem, an Accountant with The Herald Newspaper, Ilorin; Mallam Muhammad Raji Imam Ali-Agan, who is a staff of the Kwara State Ministry of Education, Ilorin; Mallam Shuaib Imam Ali-Agan and Mrs. Nafisat Aiyelabegan both of whom are staff of the Kwara State University, Malete. There are also Mr. Muhammad Nasirudeen, a student of the Kano State University, Wudil; and Abdulkadir Imam Ali-Agan, who after graduating from the University of Ilorin, is currently studying classical Arabic at Mahad Al-Azhar Institute, Ilorin, among others. It could be added here that Shaykh Ali-Agan is surrounded by ten grandchildren who are Hufazul Qur'an.
The Title of Sarkin-Malamai in Ilorin
The title of Sarkin-Malamai is relatively new in Ilorin. It is the penultimate latest of the traditional titles reserved for Islamic scholars. What does it mean? If Sarki in Hausa means King or Head and Malamai means body of scholars, then the true meaning of the title is the Head or Leader of all scholars or teachers in Ilorin Emirate. Shaykh Al-Imam Yacqub Ali-Agan, has by the appointment, become the Grand Scholar of Ilorin.
The significance of a title is not only understood through its literal meaning but also through the holder and the functions he performs. Going by the calibre, contributions and positions of the first holder of the title, late Justice Abdulkadir Orire, CON (1934-2020), one would appreciate its significance. Justice Orire epitomised Islamic activism and leadership in Ilorin Emirate and Kwara State. He was also a notable figure at the national level and could be seen as the face of the struggle for the emancipation of Muslims and their culture throughout his active life. While alive, particularly towards the end of his sojourn on earth, Justice Orire was unquestionably the leader of scholars of Islam not only in Ilorin Emirate but the entire State. And so, the appointment of Shaykh Ali-Agan who was a contemporary of Justice Orire is seen as that of a right peg in the right hole. He has all it takes to discharge the responsibilities of his office to the fullest. He is erudite. He is courageous. He is also active. He is an orator and blessed with sagacity. He also has the advantage of age, which has made him to see it all. He is, indeed, a walking encyclopaedia of Islam in the Ilorin Emirate and its neighbourhood. He stands shoulder higher above many others.
His Saddest Day
No one can live for so long without passing through different experiences in life. He has seen the good and the not too good sides of life. Shaykh Ali-Agan saddest day was the day he lost his immediate elder brother, Mallam Shuaib Ali-Agan. The deceased was his full sibling and he died in his prime while studying under Imam Saadudeen Ajara in Lagos.
Happiest Day
Two days compete with each other for this classification in the life of the Sarkin Malamai but they are related as one led to the other. The first was when he solved an intellectual challenge thrown at him and his fellow pupils by one of his earliest teachers, Imam Muhammad Alanamu. The perfect manner he answered the question convinced the teacher that he was better by far. He not only prayed for him but also encouraged him to seek more knowledge at an advanced school, which made him to join the Adabiyyah intellectual heritage.
The other day was when Shaykh Muhammad Kamaldeen Al-Adabiy, his grand teacher, prayed for him for his exceptional qualities. He believed that it was the prayers coupled with those of his parents that had seen him this far in life.
His network of friends
Shaykh Ali-Agan had many friends across and beyond Ilorin. They included the elder brother to the Grand Mukaddam of Ilorin, late Alhaji Mamun Soro; late Alhaji Oba Karumo and Alhaji AbdulRahman Baba Igbaja Abidogun. Others were late Alhaji Abdullahi Adeoye of Adabata,who later became a father-in-law to one of his sons; Alhaji Shehu Kuntu, Alhaji Habeebulahi Baba Elepo of Kankatu and late Alhaji Yusuf Amuda Alasinrin, who was based in Jos, Plateau State, and of course, Alhaji Yusuf Idris Gere Al-Adabiyy.
Students of the new Sarkin-Malamai
The quality of a teacher is measured by the magnitude and number of those who underwent tutelage under him. Shaykh Ali-Agan has had a very robust and productive career as a teacher. His students are quite many and very successful. They are also doing well in several sectors contributing to national and human development.
Among those who passed through one form of tutelage or the other under his either direct or indirect supervision is the very distinguished current Chief Imam of Ilorin, Shaykh (Dr.) Muhammad Bashiru Saliu, OON. The new Sarkin Malamai was one of the teachers who manned Al-Mahad Al-Azhar Institute for Arabic and Islamic Studies, Ilorin, when the highly respected and extremely versatile Chief Imam passed through the institution between 1971 and 1974. The Oba of Agbeku, Alh. Abdul-Azeez Agbo-Ola; the immediate past Chief Imam of the University of Ilorin, Prof Abdul Ganiyu AbdulSalam Oladosu; the Chief Imam of Erin-Ile, Alhaj Imam Abdul-Fatahi Abdul-Raheem; the Chief Imam of Oro, Alh. Mikail Onisan; the Chief Imam of Ijesha Ijebu, Ogun State, Alhaj Ambali Gbolade Badrudeen; the Chief Imam of Iree in Osun State, Alh. Ibrahim Adelani Lawal; and the Chief Imam of Ipee, Alh. Abubakar Lawal; were his student during their younger days. Other students of his were the Chief Imam Onidera in Moro LGA, Kwara State, Alhaj Idris Abdul-Baqi Nageri; the Chief Imam of All Muslim Society, Suleja, Alh. Mustapha Mahmud Alonge; Alh. Shehu Tijani, the Imam Alanamu Mosque, Ilorin; the President, Al-Adabiyyah Kamaliyyah Society of Nigeria, Ijebu-Ode, Ogun State, Alhaji Abdul-Hafeez Yaseer; Dr. Yusuf Bamigboye Aran-Orin,a retired Director in the Kwara State Ministry of Education; and Alhaji Babatunde Sidiq,a retired Permanent Secretary in Kwara State, were also among his past students.
Others who passed through his tutelage at one time or the other and who became accomplished members of the society were late Prof. Hashir Abdulsalam, late Prof. Uthman Abdulsalam Ath-thaqofi; and the Dean, Student Affairs, Kwara State University, Malete; and Chairman, Kwara State Arabic Education Board, Prof. Moshood Mahmud Jimba; as well as a former Dean of the Faculty of Law, University of Ilorin, Prof. Ibrahim Kayode Adam. His ex-students also included Prof. Sulaiman Yusuf of the Kogi State University, Ayingba as well as Dr. Hafsat Saadu, a Senior Lecturer at the Faculty of Law, University of Ilorin. Dr. Isa Sarumi, an Associate Professor of Arabic at the Federal University, Kashere, Gombe State; and Dr. Murtadah Imam Akeyede of the Department of Arabic, University of Ilorin. The Proprietor of the Nana Aishat Memorial College of Education, Ilorin, who is also the Medical Director, Nana Aishat Hospital, Ilorin, Dr Issah Adebayo Raheem was also his pupil. His students also included a former Chairman of the Kwara State Muslim Pilgrims Welfare Board, late Imam Suleiman Idris; the Chief Imam of Okene and Chairman, Kogi State Muslim Welfare Pilgrims Board, Shaykh Lukman Abdullahi; Shaykh Abubakr Ibrahim Layeri, a Scholar and prolific writer; Mallam Ishaq Akaje, an Arabic poet; Alhaji Sharafadeen Ali-Agan of NASFAT, Abuja; Shaykh Ibrahim Hassan, the Chief Imam, Ipaja Central Mosque, Lagos; and Alhaji Muhammad Yakub Aliagan, the author of the book, "Shaykh Muhammad Kamaluddeen", who is also based in Lagos.
Shaykh Ali-Agan also taught Dr. Abdulmumeen Eleyinla Abdulkadir who is a product of the Islamic University of Madinat, Saudi Arabia and a specialist in Hadith; and Dr. Muhammad Rabiu Eleyinla, who currently teaches at the Yobe State College of Education, Gasua, among several others whose names are too numerous to be mentioned.
Personal Qualities
Those who know Shaykh Ali-Agan quite well describe him as a strict disciplinarian. He is one of those who do not believe in pampering children. He is an apostle of "spare the rod, spoil the child". Yet, he is a caring and loving father and teacher. He also has high regards for elders and the opinions of others.
Shaykh Ali-Agan is also seen as a quite religious person. As long as he is fit, he is always at his duty post and at the appointed time for each of the five daily prayers. He is never seen doing or going against what he preaches.
Honours and awards
Prior to the conferment of the title of Sarkin-Malamai of Ilorin on him, Shaykh Ali-Agan has had several other awards bestowed on him in recognition of his services to Islam. He was specially honoured by the Imam of Haram Mosque in Makkah at the 2011 Hajj as one of the most outstanding scholars from Nigeria.
His choice by Shaykh Muhammad Kamaldeen Al-Adabiy to represent him in response to a special invitation by the Grand Shaykh of Al-Azhar University, Cairo, Shaykh Muhammad Jadal-haq is regarded as a high honour. This is because for him to be selected among the galaxies of distinguished scholars of Al-Adabiyyah heritage meant a lot.
The latest is the traditional title of Sarkin-Malamai of Ilorin. He and his associates, admirers and relations are delighted with the honour as it came from the Emir of Ilorin, the epitome of royal, intellectual and spiritual greatness of Ilorin. It is also so because it is not always easy for a prophet to be celebrated at home by his people and in his lifetime. Only very few Islamic scholars of Ilorin origin have been so treated and honoured by and in a community that parades so many of them.
Views of the people on Sarkin Malamai
Whoever was at the 75 years old famous Ansarul Islam Primary School, Okekere, Ilorin, last Friday(January 7, 2022) would not find it difficult to agree with this author that Shaykh Ali-Agan is a man of the people. The magnitude and calibre of dignitaries and ordinary men and women from all walks of life who converged on the oldest Muslim primary school in Ilorin and, indeed, the entire Kwara State, for the public presentation of a book, which periscopes the career of Imam Ali-Agan must have been convinced beyond reasonable doubt that the Emir of Ilorin made the right choice in the appointment of the new Sarkin Malami.
All the dignitaries, including scholars, politicians, parliamentarians and technocrats, who spoke at the event were of the view that the title of Sarkin Malami conferred on Shaykh Ali-Agan was not only befitting but long overdue.
Many of those who could not attend the event for one reason or the other had earlier expressed their convictions on the personality, career and achievements of the celebrated Shaykh as follows:
Alhaji Aliyu Otta Uthman, fsi, the National President of Ilorin Emirate Descendants Progressive Union (IEDPU), the main socio-cultural organization of the people of Ilorin Emirate described Imam Ali-Agan as an exact replica of scholars of those days who gave their all to Islam and Ilorin community. "Imam Ali-Agan is a man I have known for decades. He is learned and courageous. He has devoted his entire life to the services of Islam. For him to serve as the Chief Preacher at the Ilorin Central Jumaat Mosque for nearly five decades shows nothing but that he is a man of great erudition and character", Alhaji Uthman said. He added that the new Sarkin-Malamai has paid his dues as a teacher, leader and role model and one of those whose impacts would continue to be felt for long. He is happy that Shaykh Imam Yacqub Ali-Agan is being honoured by the community he had served so well.
On the part of the Za'ana of Ilorin, Engr. Yusuf Olanrewaju Sagaya, MFR, OFR, who is also the Chairman of Ilorin Yidi Maintenance and Management Committee, "Shaykh Ali-Agan is worthy of the honour. He has served and served so well".
Engr. Suleiman Ayinde Yahaya Alapansanpa, FNSE, who is the Danmasani of Ilorin, congratulated Shaykh Ali-Agan on his appointment as the Sarkin-Malamai of Ilorin. He described Shaykh Ali-Agan as an exemplary teacher and preacher who has been of tremendous service to the Ilorin Emirate and humanity for many decades. In his words, Baba Ali-Agan is our teacher. I have known him since my primary school days. He is highly regarded not only among members of the Adabiyyah intellectual family but also among the entire people of Ilorin. I see him in the class of the late Oniwasi-Agbaiye. May Allah prolong his life and grant him sound health.
The District Head of Ballah, Imam Salman Olarongbe Abdulkadir, expressed satisfaction with the appointment of Imam Ali-Agan as the Sarkin-Malamai of Ilorin. To him, Imam Ali-Agan has paid his dues and he is worthy of the honour. Though he said he and Imam Ali-Agan never met in school but the information he had was that he was a complete gentleman who went to school at a relatively advanced age and made a success out of it.
On the part of a prominent Islamic scholar and retired Deputy Provost, Kwara State College of Arabic and Islamic Legal Studies, Ilorin, Dr. Abdulhameed Aminullahi Olohunoyin, Shaykh Ali-Agan "is a distinguished scholar who diligently pursued erudition and succeeded in gaining it. He has a lot of respect for his teachers as he earned the respect of many younger scholars". Dr. Olohunoyin, who described himself as a younger contemporary of the new Sarkin-Malamai, at Al-Mahad Al-Azhar Institute, Ilorin, recalled that "Shaykh Ali-Agan was not only matured in age as at that time compared with most of his contemporaries at the institution but was also far advanced in learning and exposure so well that he could communicate freely and fluently with our Egyptian tutors, unlike many others. He was also one of the students who taught others in the absence of our teachers. He went on to establish himself as an erudite teacher and through whom many outstanding scholars were produced". Dr. Olohunoyin concluded that "I am delighted that the contributions of the great scholar have been recognised with the title of Sarkin Malamai of Ilorin and prayed Allah to spare his life and bless him with long life, sound health and every other thing he would need to serve."
Conclusion
The lesson derivable from the career of As-Shaykh Al-Imam Yacqub Ali-Agan Al-Adabiy is that no action of a man goes unnoticed or unrewarded. It is also clear that the reward for goodness is nothing but fascinating. Imam Ali-Agan has continued to give his all to Ilorin and Islam and Ilorin Emirate decided to in turn honour him with a title befitting of his age, erudition and status. One can only wish him many more years of service to Ilorin Emirate, Islam and humanity.
Imam is National Secretary, Ilorin Emirate Descendants Progressive Union.