Tension in Kwara town, Ayedun over suspension of Oba
Date: 2016-02-01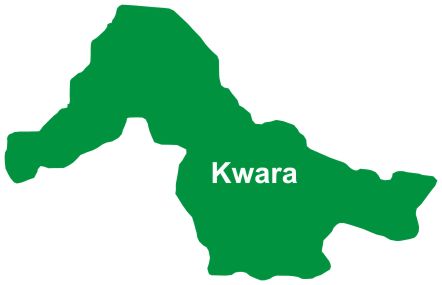 The peace-loving people of Ayedun in Oke-Ero local government area in Kwara State are on edge over the alleged suspension of one of the foremost chiefs of the town which may likely explode anytime soon.
The trouble is over the suspension of Oba Oye and Chief Oba-Aro, the Olowa of Iwoye Oba in Ayedun of Oke-Ero LGA in Kwara State, by Dr. O.A. Rotimi, Obajisun-In-Council.
According to Engr. Michael Sunday Ayatola, the Obaoye of Iwoye land in a press release made available to journalists in Abuja on Friday, accused the Oba-in-Council of acting prejudicially over an issue that's before the High Court of Justice at Omu-Aran.
He stated that "Obajisun has no power to remove or depose an Obaoye or suspend any chief in Iwoye community of Ayedun".
It is believed that the age-long crisis in Ayedun is over the supremacy between Ogbon Oke (Iwoye) headed by the alleged disposed Oba Oye and Ogbon Odoode Obasijun who is at present Oba Ejisunmade of Ayedun that makes up the entire community.
The present tensed atmosphere in the town was brought about; when a publication in one of the dailies (not Peoples Daily) reported that Obajisun-In-Council strips errant Chief of Title in Ayedun.
The Obaoye of Iwoye land said that the present crisis is that the Obajisun wants to change the aged long tradition of the head of each community to install his chiefs.
"Oba Dr. O.A. Rotimi was bent on eroding or distorting this arrangement that Obaoye of Ogbon Oke (Iwoye) should not be installing his chiefs but only himself (Obajisun).
"He (Obajisun) ordered that all the traditional rites and customs hitherto being performed by Obaoye's palace be transferred to his (Obajisun's palace which we (the Iwoye people) resisted".
He further said that when the vexed issue first came up in 2012, it was exhaustively discussed and resolved that all the traditional rites and privileges of Obaoye should not be tampered with by Obajisun of Ayedun.
"I'm appealing to all peace-loving people of Kwara state in particular and Nigeria in general to call Obajisun to order in order to forestall any likely breakdown of law and order in the town," said Obaoye.