Tribute to our grand patron, Baba Olatinwo
Date: 2014-06-21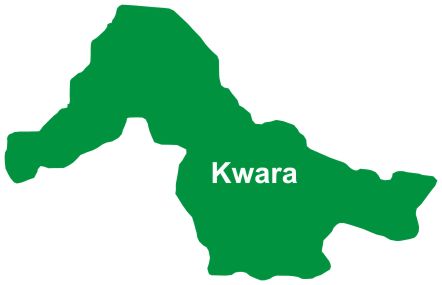 No matter how aged one's father or mother is, it is always the wish of the beloved children that they live forever. This was exactly the feeling among the Northern States' Council, NSC of the Ansar- Ud-Deen Youth Association of Nigeria, ADYAN, all the while, until last Saturday, when it received the shocking news of the death of Alhaji Tiamiyu Adebisi Olatinwo, who until his death was its Grand Patron and Deputy National President of Ansar-Ud-Deen Society, ADS. He was aged 81.
But death is one debt we all owe, and which we must all pay at God's own time one day, whether we like it or not; whether we are old or young; whether we are rich or poor; whether we build mansion or not.
As Muslims however, while still alive, we must make conscious efforts to propagate the religion of Islam and live our lives in such a way that our ways of life will become a thing that is worthy of emulation by both Muslims and non-Muslims alike.
The life Baba Olatinwo lived was no doubt, one that is worthy of emulation. Of the over 80 years Baba spent on earth, he devoted more than half of it to service of Islam and humanity, through the platform, the ADS.
For instance, Baba's philanthropic gestures was remarkable, a thing that would linger on in the memories of the people of Kwara State, for a long time, as he was reputed to have joined hands with many others of like minds to build several mosques in different parts of Offa in Kwara State, where he lived the rest of his life.
As someone who valued education, he also contributed immensely to the establishment of the Ansar-Ud-Deen (AUD) College, Offa and other similar AUD Colleges, including primary schools, across the State. In fact, until his death, he was the Society's National Education Board Chairman.
He was equally one of those that spearheaded the conceptualization of the Summit University, solely owned by ADS, and located in Offa. It is on record that he fought relentlessly to influence the location of the University in the Northern States' Council of the ADS, as against the Lagos State Council, initially proposed by some stakeholders. And as at the last count, the University is only awaiting approval of its operating license, from the National Universities Commission, NUC.
Therefore, what the National Headquarters of ADS owed to Baba Olatinwo's memory is to rally all and sundry to ensure that everything is done, to secure the University's operating license, within the shortest possible time, so as to ensure it commences operation latest, next year.
He was everything one could have wished for in a father and a leader. An epitome of courage in leadership, Baba never discriminated in his dealings with people, especially the Christian community.
Born into the family of Alhaji Onaolapo Olatinwo and Madam Ayisatu Jaiyeade Asande, of the renowned Olatinwo and Ijewi compounds respectively on 29th August 1933, in Offa, Kawara State, Baba Olatinwo started his educational sojourn at the famous Ogidiri Christ African Church Primary School in Offa for his primary education.
From there, he proceeded to Offa Grammar School, where he excelled brilliantly in Mathematics. And in spite of his western educational background, Baba Olatinwo also found time to enroll for Qur'anic education, at Oja Oba, at a very tender age. And he was still very young, when he graduated from the Qur'anic school.
He ventured into the business world, where he had a stint with the famous SCOA. Upon exiting the reputable company, he established his own business enterprise, known as T.A. Olatinwo & Sons Ltd, which today has grown into a huge business concern as a major distributor of items of many manufacturing companies in Nigeria.
A recipient of several awards and honours, Baba is blessed with children, several grand children and great grand children, who are all doing great in their respective endeavours. Prominent among the children are: Dr. Mufutau Olatinwo, Rector; Federal Polytechnic, Offa; Dr. Muslimat Adebanke Nuhu, Lecturer, University of Ilorin; Mrs. Mutiat Shittu, Lecturer, Yaba College of Technology; and Professor Abdulwaheed Olatinwo, who is the Chief Medical Director of University of Ilorin Teaching Hospital.
As family members, friends across the religious divide gather in Offa, this Saturday for your Fidau prayer, the Ansar-Ud-Deen Youth Association of Nigeria, ADYAN, Northern States' Council, NSC, will miss you, Baba. But our only consolation is in the fact that one of your legacies- the Summit University, will endure forever.
May Allah forgive you and grant you Al-Jannat-ul-Firdaus. Ameen. And before our own turn comes, may Allah give us the privilege and opportunity to serve Him better than you have done. Ameen.
Omipidan, is the Publicity Secretary of the Northern States' Council of ADYAN. He contributed this piece from Kaduna.