Shuttle card brings relief to KWASU students
Date: 2023-03-16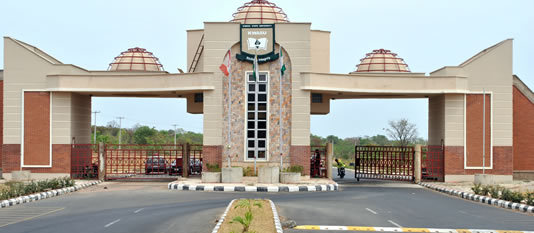 The introduction of shuttle cards at Kwara State University (KWASU), Malete, has eased the transportation woes of students at a time the cashless policy is taking its toll on citizens – students inclusive. AYOBAMI AJOSE (KWASU) reports.
Kwara State University KWASU) is known for the luxury and ambience it provides her students. Improving on this image was the reason for the implementation of shuttle cards.
To make transportation within the school environs easier, the transport unit came up with the idea of students having shuttle cards which they can always use for their movements on campus. The card owner subscribes with his card and pays with it instead of cash. This has proved to be beneficial to the students at a time the cashless policy is taking its tolls on the citizenry and students.
A prominent advantage of the shuttle cards is the fact that the shuttle bus service is cheaper compared to other modes of transportation. While other transporters charge N100 per student, the price of the shuttle bus service is N80 per student. This leaves the students with a balance of N20. But most times, the shuttle bus drivers claim they don't have N20 to give students and use this opportunity to deny students their balance when they pay with cash. But with the use of the shuttle cards, students are able to pay exactly the amount that is due and they are able to save the balance in their shuttle cards balance which they can use some other time.
Another importance of the shuttle cards is the unlimited rides the shuttle bus services render within the school environs which are far more than other transport media since they're restricted only to the school parking lot. Some students have their departments and lecture sites at considerably distant places from the school park and they tend to trek from the school park to their lecture halls which leaves them with no choice than getting to their lecture halls late. But with the use of the unlimited shuttle buses, they enjoy the luxury of getting to their halls earlier and at a cheaper price.
The only disadvantage associated with shuttle cards is that the number of shuttle buses on campus is relatively low compared to the number of students that are being transported to campus daily. Since students know they have to queue for long minutes and sometimes hours before they gain access to the shuttle buses, they would rather take other options that are not so comfortable instead of getting late to classes.
A student who craved anonymity said: "The rate at which students purchase the shuttle cards has diminished. If the school management can look into this and provide more shuttle buses, I believe the transportation issues faced by students will be brought to an end and the purchase of shuttle cards by students will be on the increase.