Kwara TESCOM dismisses retrenchment rumour
Date: 2023-03-16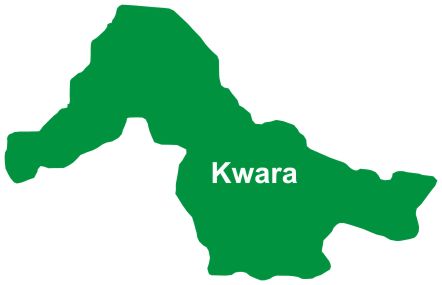 The Kwara Teaching Service Commission (TESCOM) has dismissed speculations that Governor AbdulRahman AbdulRazaq has plans to sack teachers after his re-election.
A statement from the TESCOM chairman, Malam Bello Abubakar, on Wednesday in Ilorin described the rumour as an attempt to create a discord between the governor and teachers.
"For the record, teachers and other workers are assured that His Excellency has no plans now or in the future to retrench teachers or any workers or stop prompt payment of their salaries as is being spread by the opposition.
"It is their last straw to create needless fear in the people to curry favour and create unnecessary panic.
"The governor has said repeatedly that any mass sack of workers is a recipe for social instability and a rise in poverty and crime rate.
"It is not an idea he likes at all, as his actions and utterances have shown," Abubakar said.
He added that since AbdulRazaq's assumption in office in 2019, had heavily invested in education and teachers' welfare because he understood the importance of education and the roles teachers play in making this happen.
"You will recall that the governorin the last three years has cleared all outstanding arrears of salary of teachers and cash-backed 2015, 2016, 2017 and 2018 promotions, which were outstanding from the previous administration.
"He has also approved promotions from 2019 to 2022 to ensure that promotions are up to date.
"The governor also approved and implemented the minimum wage for teachers in the state while also recruiting 4,701 new teachers to fill the gaps identified across the state, including 2,000 at TESCOM level."
This same governor, Abubakar added, had organised special programmes to appreciate teachers and indeed civil servants, which had never happened before.
"It is his firm belief that investments in infrastructure without commensurate support for the workforce will be a waste of public resources.
"That is why he has been doing his best to support workers within available resources," the TESCOM chairman said.
He added that it was appalling that the opposition parties would tag this same man who has invested hugely in teachers' welfare as an enemy of teachers.
"We appeal to teachers to ignore this noise as it is from the figment of the opposition's imaginations and their attempt to show us what they will do to teachers if elected.
"These were the same people who impoverished teachers for many years.
"We call on all teachers to let the good works of the governor continue by re-electing the 'teacher-friendly' governor to do more for us and for our state, as anyone can testify to.
"Let us not forget where we are coming from; we cannot afford to go back. Not now, not ever," Abubakar urged.