How I emerged candidate, finance my campaign – 'Youngest' APC candidate
Date: 2023-02-01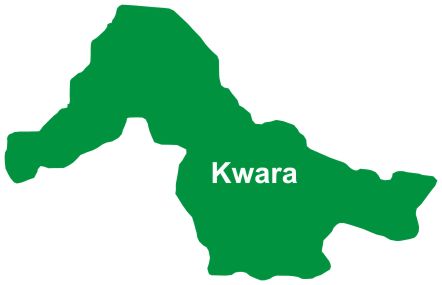 It is not easy to disrupt the status quo in politics. But 26-year-old Rukayat Shittu said she won nomination as the candidate of the ruling All Progressives Congress (APC) for Owode Onire state constituency of Asa Local Government Area of Kwara State without giving money to any godfather in or outside the party.
In this interview with PREMIUM TIMES' Olasunkanmi Akinlotan, Ms Shittu also advised young Nigerians on what they need to have impact in politics.
PT: For the benefit of people who may be reading about you for the first time, tell us what growing up was like for you?
Ms Shittu: My name is Rukayat Motunrayo Shittu, the youngest APC flag bearer in Nigeria, contesting for the Kwara State House of Assembly seat for Owode Onire Constituency in Asa Local Government Area of Kwara State. I am from Manyan village of Alapa/Onire/Odegiwa ward.
I attended Baptist Primary School LGEA in Ilorin, and Government Girls Day Secondary School, Oko Erin to obtain my Senior Secondary School Certificate in 2011 and then proceeded to Kwara State College of Arabic and Islamic Legal Studies affiliated to Bayero University Kano. I then obtained a diploma certificate in Mass Communication and Islamic Studies in 2015.
After my diploma, I enrolled with a fashion school. In 2017, I got admission to the National Open University of Nigeria and graduated in 2022. I worked as the head of the news department for a famous online media outlet in Kwara, Just Event Online.
PT: How old are you and are you married?
Ms Shittu: I am a 26-year-old and I am not married.
PT: Tell us about your parents and their dispositions to your political ambition?
Ms Shittu: I have the best parents anyone could pray for on earth. They are the backbone of my political aspirations and it has been like that since I was an undergraduate. My dad usually advised me to contest positions in school and I mostly got finances for the contests from him. Their disposition regarding my political aspiration is so firm. My dad studied me and knows what is best for me so he doesn't hesitate when I aspire for things. I had been class reps since primary school days and that continued until I graduated from National Open University of Nigeria (NOUN) as the first female senate president of the Congress of NOUN Students (CONS), heading the legislative arm of the students' association in over 85 study centres across the federation.
PT: Politics is not a profession, do you agree? So, what else are you good at aside from politics?
Ms Shittu: We all have different definitions of things. Politics they say is not a profession but to me; it is something every reasonable citizen needs to consider if truly we want democracy. And life is a process, stage by stage. I am so glad that I have the privilege to be involved at an early age and with this. I am very confident that the furure is very bright.
I am a media practitioner, fashionista and an entrepreneur.
PT: You studied Mass Communication, don't you think you should practice?
Ms Shittu: Yeah, I studied Mass Communication and graduated with second class upper division. I passionately understand the job. Before the contest, I was on the field for many years. Whether I am into politics or not, I am still a journalist and in the real sense, every journalist is a politician because we have our preference when it comes to politics. Note, you can still consult me for your media related work.
PT: You are contesting on the platform of the APC. Why APC?
Miss Shittu: I am a card-carrying member of APC. No other party has been progressive and sensitive as APC in Kwara. APC brought the state out of darkness to light, it brought Kwara out of the state of ignorance (Jahiliyyah) to an era of enlightenment and illumination. Our governor (AbdulRahman AbdulRazaq) has a good track record regarding youth inclusion in governance, which in the past wasn't the norm. Speaking about gender balance, he has given us a level playing field – APC has the highest number of female contestants in the last primaries and it is still the only major party with more females and the youngest candidate in Kwara State. There is progressiveness in APC.
PT: It is believed that women are marginalised in politics, especially in Nigeria. How did you emerge?
Ms Shittu: Yes, women are underrepresented and marginalised in politics because many of us also fail to stand up. As I have said earlier, our governor, Mallam Abdulrahman Abdulrazaq, has given us the space to exhibit ourselves. I emerged not only with the voice of the majority of Owode Onire constituents, but also with the policy of the state government – 'The 35 per cent affirmative action' which encourages more people, especially those who are strongly connected to the governor's progressive ideals to support me.
PT: What is your motivation?
Ms Shittu: Governor AbdulRahman is my motivator, he motivated me and a lot of us across the state. Also, with the marginalisation of womenfolks in the space, I want to inspire and be a worthy role model to other people who are scared of getting engaged in politics.
PT: When did you develop political interest?
Ms Shittu: I happen to be a former students union leader and a female senate president for the Congress of NOUN Students. I have always had political interests since my undergraduate days. And when I was in the field working as a journalist, my focus has been on promoting women's participation in politics through the media. My passion for politics has been on since my university days.
PT: How much did you pay godfathers to secure the ticket?
Ms Shittu: I did not pay any godfather to secure my ticket. I only paid for the nomination forms, while the expression of interest form was free for women and youth that were willing to contest under the ruling All Progressives Congress.
PT: Many youths are afraid of joining politics over the financial requirements. How have you been funding your campaign?
Ms Shittu: The topmost factor as a youth in politics is commitment, resilience, focus and perseverance. Another thing is having the right people around. For example, I am a member of a leading pro-democracy group in Kwara State, "Kwara Must Change", which provided me with necessary human resources and know-how to navigate the political process. I am funding my campaign through support from various progressive quarters and I am still looking forward for more support as we approach the general election.
PT: Should you emerge, what are your plans for the people and your future?
Ms Shittu: By God's grace, I am going to emerge to represent the people of Owode Onire Constituency at the 10th Kwara State House of Assembly. My plan as a lawmaker is to make laws and sponsor bills that will be of benefit to our people, facilitate and lobby for government projects to my constituency, carry out oversight activities of the executive and ensure that our people have adequate representation.
Lastly, I want the future to speak for me and point at me as a role model for youths. I believe my candidature will encourage and pave ways for more young people who are willing to participate in the electoral contests
(This publication is produced under the Ready To Run initiative of Yiaga Africa in partnership with Premium Times and supported by the European Union under the European Union Support to Democratic Governance Project (EU-SDGN).