First Lady, governors' wives rally for Tinubu, Shettima in Ilorin
Date: 2022-11-18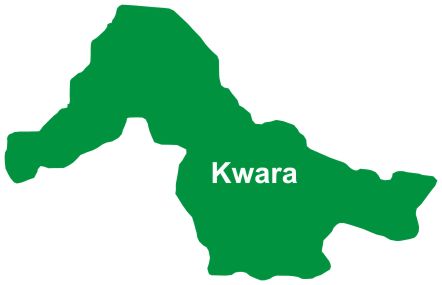 The First Lady, Aisha Buhari, and wives of All Progressives Congress (APC) governors yesterday stormed Ilorin, Kwara State to begin their mobilisation for the presidential candidate, Asiwaju Bola Tinubu, and his running mate, Senator Kashim Shettima.
Tinubu, Shettima, APC National Chairman Senator Abdullahi Adamu and Campaign Director, Plateau
Plateau State Governor Simon Lalong, were also in Imo State to seek the support of Southeast ahead of next year's election.
The standard bearer promised to make the region an industrial hub, thereby actualising its potential for industrial and technological development.
At the town hall meeting in Owerri, capital of Imo State, hosted by Governor Hope Uzodimma and other regional leaders, Southeast businessmen pledged a donation of N1 billion to the APC presidential campaign.
A large crowd of party faithful and supporters trooped out to welcome the APC leaders to the parley with captains of industry, manufacturers and traders.
At the Ilorin rally, where the APC Women Leader, Dr. Binta Edu, said women will give 40 million votes to Tinubu and Shettima, Governor AbdulRahaman AbdulRazaq described the candidate as the best for Nigeria.
Also at the flag-off were Deputy Governor Kayode Alabi, Senator Oluremi Tinubu, Mrs. Nana Shettima, Senator Lola Ashiru (Kwara South), Senator Sadiq Umar (North), House of Representatives member Raheem Olawuyi Ajuloopin, Kwara Central APC Senatorial candidate Turaki Salihu Mustapha, House of Assembly Speaker Salihu Yakubu-Danladi, and other lawmakers.
AbdulRazaq said the choice of Kwara for the flag-off was unique, owing to its position on gender parity and women empowerment.
Explaining why the state is supporting Tinubu, he said: "Your Excellencies, distinguished ladies and gentlemen, our support for Asiwaju Tinubu is not because he is perfect. Our support for Asiwaju is because of his provable excellent track record as a people person, who can consolidate on the gains of the present, drive inclusive growth, and lead our country to become more prosperous.
"Asiwaju has the experience. He has the temperament. And he has the right network to make our country more united and stronger. By their antecedents, it is clear that the Asiwaju Tinubu/Shettima presidential ticket is the most experienced and the most progressive combination available on the ballot in 2023.
"As advocates of gender parity, we will work with Asiwaju to ensure that the rights and privileges of Nigerian women are fully protected.
"As the frontline state for gender inclusion and empowerment in Nigeria, I assure you of our commitment to making sure that women always get enough seats at the table where issues of public importance are decided.
"On this note, I call on the Nigerian people, especially our women, to support the APC in the coming elections for sustainable development and steady victory against all forces of evil."
The First Lady said the campaign messaging of APC will be devoid of hate or anything that may affect the unity of Nigeria.
She added: "The women and youth presidential campaign committee has become a movement and proven to be the game changer leading to door-to-door and victory for the APC in 2015. In 2019, the same feat was repeated.
"We are here en masse, women and youths, ready to come up to seek your votes from men to men, women to women, house to house, door to door.
"In 2019, the feat was achieved because women used their numbers to prove their strengths, commitment and choice of the APC. The same feat will be recorded in 2023 by the Grace of God.
"APC is making progress in the field of women empowerment, and under APC, the future of women is assured. As women, we will vote for our party because the party has achieved a lot in the areas of health, education empowerment and road construction such as the second Niger Bridge.
"The APC is built on trust, values and understanding, respect and accommodation. Our campaign is devoid of hate speech, unlike those hatemongers who do not wish Nigeria well.
"Our campaign is full of soft speeches; no hate speeches, no character assassination, except commitment, mobilising and solidifying our unity.
"As a woman, mother, and grandmother, I advise Nigerian APC women to carry on the campaign with a sense of responsibility and commitment and unity for the victory of the party."
Senator Oluremi Tinubu said: "Coming to Kwara State gives me the assurance of a nation that is more unified, productive and peaceful all across our borders during the Tinubu/Shettima administration.
"We, as the wives, are assuring you of continuous support. We will stand by our husbands to bring succour to the less privileged and the unemployed youths by encouraging entrepreneurial skills and do all within our power to ensure that we all live in harmony despite our ethnic and religious diversities."
Kwara State Governor's wife Ambassador Olufolake AbdulRazaq pledged her total commitment to lead the women's campaign across the state to mobilize votes.
Southeast businessmen donate N1b
In Owerri, Uzodimma said 2,000 Southeastern businessmen have contributed N1 billion to the campaign.
He said membership of the group was drawn from the five states of the region.
Uzodimma said: "I am happy to say our people are fully in support of our Presidential candidate who has come to share his vision and plan for Nigeria and Southeast today.
"To support this aspiration the sum of N1billion naira has been raised by 2000 business owners across the South East states."
A spokesman for the group, Emeka Mgbudem, said the donors believed in Nigeria and are committed to its peace.
He said members contributed N500,000 each because they believe in Tinubu, after reading his Action Plan for the country.
He said where an Igbo man puts his money, he puts his heart.
He, however, enjoined Tinubu to remove the numerous checkpoints on the roads in the region and also build the roads linking the state capitals in the zone.
Tinubu pledged to introduce technology in the clearing of goods at the ports that will render unnecessary checkpoints on the roads.
He also promised to run a government where all Nigerians are treated equally.
Tinubu promised to establish industrial hubs across the nation and modernise existing ones to put the country on the path of industrial growth.
He said the private sector will drive the economy of the country under his administration when elected.
He said only peace can guarantee a return on investment, adding that his government would comprise people from every section of the country that would discuss zonal grievances to find a peaceful resolution.
"I guarantee you that my government, our government, will comprise people from every section of the country and are ready to discuss the grievances with every group in search of peaceful resolution."
"We will encourage and facilitate leather production in places like Owerri and Aba at the same time we shall broaden the opportunity for you to engage in more international commerce by building more ports outside of Lagos such as Onne Port that must be activated for optimum utilisation. The ports that are connected with railway lines can evacuate goods without criminality,
"I envision the Owerri-Port Harcourt and Aba-Port Harcourt corridors becoming more activated and lucrative."
On the extortion on the road due to many security roadblocks, Tinubu said there were so many ways to fight corruption, adding: "We will put together a simple technology code that once you have cleared your goods and you got your sticker either in the container or the vehicle conveying it no agency of the government will be able to stop and extort you again. That will stop all nefarious extortion and exploitation on the road."
Tinubu urged Nigerians to deemphasise religion and tribal issues and focus more on issues that would drive Nigeria's potential to reality.
He said: "I am here a Yoruba man seeking the votes and support of an Igboman. The same blood runs in our veins. We should look upon God and believe in the unity of the Nation.
"For instance when I was the governor of Lagos State, I ensured that every secondary school student in Lagos sat for senior school certificate examinations free of charge. l didn't care whether they were Christians or Muslims, Igbo, Hausa, Benin, Ijaw or Yoruba.
"The same also went with the people I appointed to various positions. I didn't care which state or region they came from."
Impressed with the calibre of personalities drawn from the business community in South East who filled the expansive hall of Landmark Event Centre in Owerri, Tinubu could not hold back his feelings of Governor Uzodimma as a leader with the capacity to galvanise and organise human resources to achieve a result.
He expressed delight in what he saw in Owerri and therefore called on Nigerians to join hands with him and the APC to bring prosperity and renewed hope to the country by massively casting their ballot for his Party.
Southeast leaders, represented by Uzodimma and Governor Dave Umahi of Ebonyi State, said that they were convinced that voting for Tinubu will be the best decision the Igbo would make in next year's election.
They said that with Tinubu's action plan, Ndigbo would be safe under his leadership.
The governors also said henceforth, Southeast would jettison ethnic and religious considerations, but make demands of what is due for the region from the candidate.
Uzodimma said Tinubu had shown that he is a licensed driver of the economy.
"When you give your car to a driver that is licensed, you go home and sleep with your two eyes closed. If you give your car to a driver without a license, you should be expecting an accident. Bola Ahmed Tinubu is a driver that is properly licensed. I want to assure you that you are safe with Tinubu. You don't expect any turbulence".
Umahi said that Southeast would not approach the 2023 elections with sentiments.
He said the region would vote for APC and Tinubu because of its belief that the candidate "will unite the country and bring security, prosperity and allow us as Southeast people to thrive and become the Taiwan of Nigeria".
He added: "We want good governance. We want to be able to do our business. We want to occupy positions our brothers and sisters from other parts of the country occupy. When you were governor of Lagos State, the businesses of our people thrived. So, we have great confidence that you will replicate it as president of the Federal Republic of Nigeria.
Umahi allayed the fears of the people over the Islamisation of the country by Tinubu, saying a man who could not Islamise his family cannot Islamise the entire nation.
He said: "A few days ago, Asiwaju met the Christian Association of Nigeria leadership. But the icing on the cake was when he said that every Sunday, his wife and children would go to church, leaving only him at home. 'I have not Islamised my house, how then can I Islamise Nigeria?'
"Our problem in this country has never been religion. Instead of coming together to see the hand of God in this ticket and making demands, people are speaking when God has not spoken.
"The British people brought Christianity to us. That's very good and we're all devout Christians. We believe in our Lord Jesus Christ. But that's not the basis for their development.
"Today, in the city of London, the mayor there is a Muslim. The British prime minister is a Hindu.
"In states, you have governors and deputies that are Muslim or Christians, that never formed the basis of development," Umahi said.
Former Imo governor, Dr Ikedi Ohakim, said with the action plan on how to recover the economy, Tinubu had already won the election before voting.
He urged the people of the Southeast not to make the mistake of not voting for Tinubu.
Ohakim said: "A Chinese war strategist once said: victorious warriors win the war before the battle while defeated warriors go to the battle and seek how to win the war.
"Asiwaju Bola Ahmed Tinubu has won the war. He is here to just thank our people in advance for the battle he has already won."
At the meeting were National Secretary Iyiola Omisore, Adams Oshiomhole; deputy national chairman (South), Chief Emma Eneukwu; APC National Deputy Chairman (North), Senator Abubakar Kyari; Deputy National Chairman (South); APC governorship candidate for Abia State, Chief Ikechi Emenike; former Anambra State Deputy Governor Dr Nkem Okeke; and Senator Osita Isunaso.