Pregnant woman, eight others die during multiple accident in Kwara
Date: 2022-02-20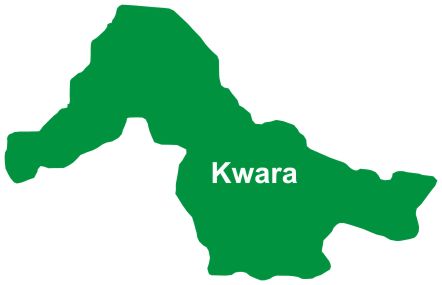 About 9 people including a pregnant woman reportedly died in a multiple accident which occurred on Ilorin/Ogbomoso road on Sunday morning.
The accident which involved a commercial Toyota Hiace bus and a private Toyota car happened at about 8am opposite the Ilorin International Airport Authority in Kwara state.
The PUNCH correspondent gathered that one of the vehicles involved in the crash was said to have carried petrol-filled kegs.
Official information from the Federal Road Safety Corps (FRSC) said that the accident involved a Toyota bus with registration number AFN 06 YL and a private light ash Toyota Corolla car with number LRN 787 FE.
The cause of the accident according to the FRSC was attributed to over speeding and non adherent to road safety rules.
Sources however told PUNCH Metro that the Lagos-bound passenger bus had loaded at the Gerin Alimi motor park, heading outwards from Ilorin metropolis, when it rammed into the private vehicle.
The private vehicle, said to be coming out of the airport, failed to wait for the oncoming passenger bus to pass, while the crash, said to have occured as a result of over-speeding.
It was gathered that the vehicles involved somersaulted and had tyre burst before the they burst into flame.
The Sector Commander of FRSC in Kwara state, Mr Jonathan Owoade, said that the casualties in the accident were 9 made up of 8 female and one male.
According to Owoade, the accident involved 20 passengers, 8 male and 12 female in the two vehicles adding that while 8 people sustained various degree of injury, 9 passengers including 8 female and one male were recovered dead from the accident.
The commander said that the type of injury sustained in the accident included burns and open wound bruises.
He said that the injured had been taken to the General Hospital, Ilorin by some good Samaritan before the FRSC officials arrived at the scene while the Corpse of the dead people were deposited at the Morgue of the University of Ilorin Teaching Hospital (UITH), Oke-Oyi in Ilorin East local government area of the state by the patrol team.